If you believe that the sky is the limit then there can be no stopping. Armed with this belief, Vinay Gupta's talent and an ambition to succeed ventured into the world of music and production
Some people have goals to reach the top and to achieve their goals push themselves to the extreme and attain a position that gets them fame and recognition. Their passion and sheer determination gets them to the highest levels, and only a few are able to attain such towering positions. The world of music is evolving at a fast pace and every year new artists emerge and conquer people' hearts with their work which gets wide recognition. Today, every artist wants to come out with the best work and make the most out of their craft. They aim at making planned moves and are successful in appeal to a large audience base through their creativity and talent. Vinay Gupta is one such powerhouse of talent who with his unwavering passion for music has garnered a huge following within a short time of stepping into the music zone, which is undoubtedly an impressive feat.
Vinay Gupta is all set to launch his New Music Album like "ISHQBEZUBAAN" as Producer & Co-Producer with Big Labels & Stars like Tanmay Singh, HIBA NAWAB & T-series Official, and Song is ready to be released on 9th May 2022.
Vinay Gupta worked as an Executive Producer in Short Film BY Sumit Saniwal & Singer Sumit Goswami "Garage Gully Haryanvi" in association with Spoof Digital presents…
Also Vinay Gupta is set to release his many upcoming projects in this May 2022, Tukda Dil Ka, film by Sumit Saniwal & Singer Sumit Goswami, "Daur" Album's – Kah diye by Singer Manisha Sharma & Bintu Pabra
For some people, it may take years to even realize what they love or what they seek in life. However, some others from a very early age know what their heart seeks and how they wish to attain the success they desire.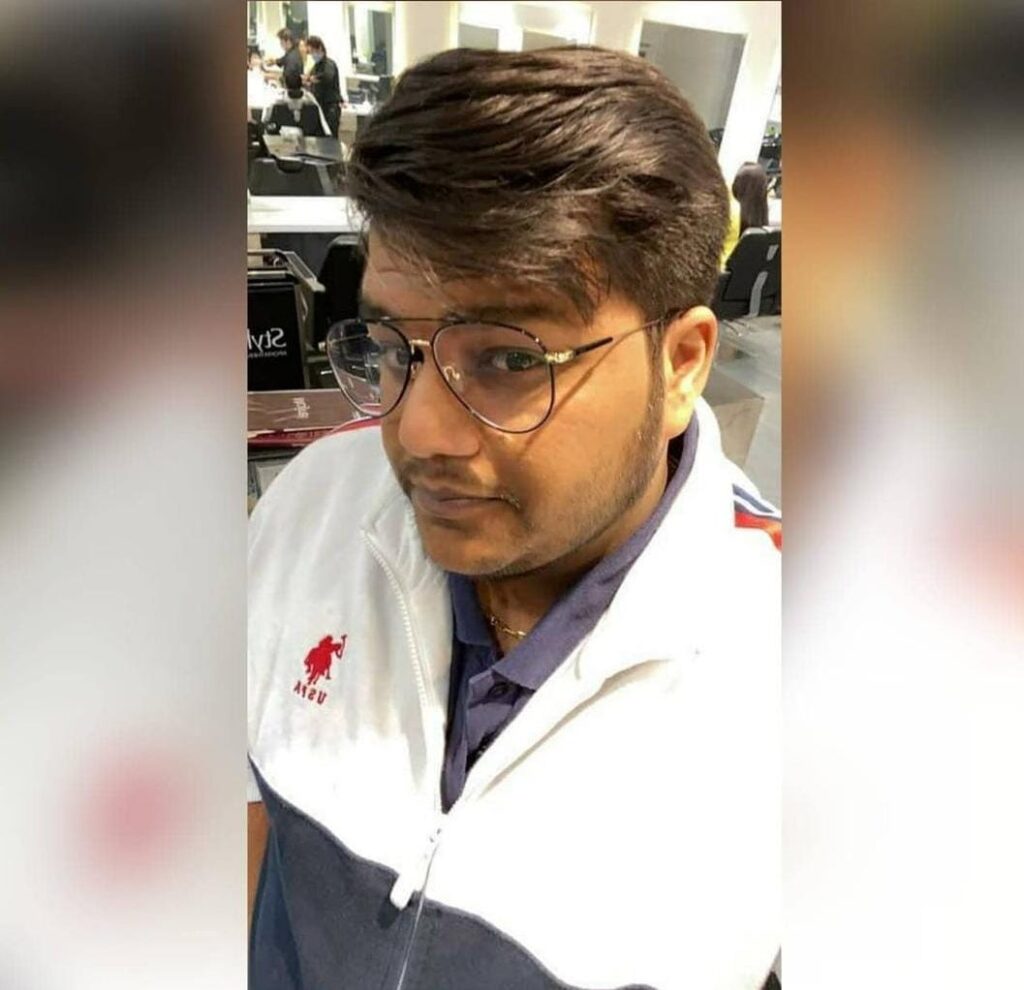 Producer Vinay Gupta is one such name that comes in the latter category, whose love for films and sports led him towards making it his profession.
Today getting into our areas of interest have relatively become easier, thanks to the umpteen numbers of opportunities that industries today offer everyone. Especially youngsters are the ones who make the most of these opportunities and create their unique niche in their respective fields, leading from the front with their right mental attitude, dedication and passion. The world of entertainment is one which has so far welcomed many individuals who have exhibited great prowess and proficiency and Vinay Gupta is one such name that tops the list in this category.
Vinay Gupta, a young and dynamic entrepreneur, enunciated his business career in 2016. He gained immense insight to comprehend the practice working of companies before starting a business in the same field of work. Since then he has been tying up with new companies and corporate clients every year. He had launched and scaled his first high-growth start-up business – Go click E-commerce Pvt.Ltd in the year 2016. He started all from the zero ground level to scale up the sound business progression.
Get In touch with Vinay Gupta for more Upcoming Projects & Updates:-