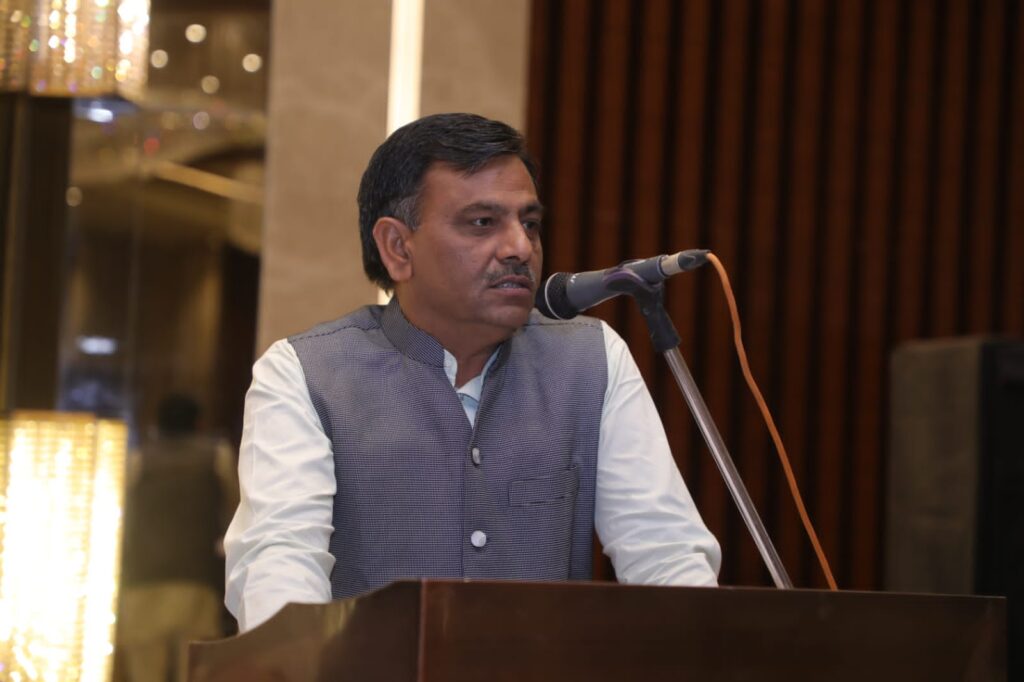 "Being down to earth is not the lifestyle, but an attitude", Here we are talking about the very humble and down to earth personality of Punit Sharma. A person who is always ready to help people irrespective of time. Helping and guiding people makes him a great leader and he is ideal for many people, especially for the youth of Junagadh.
Punit Sharma
Punit Sharma was born on 4th May 1972 in Junagadh Mahanagar. He went to Convent school of Junagadh for primary education, then Vivekanand High school of Junagadh for secondary education, and after that, he did BA from Bahauddin arts college Junagadh and completed his graduation. When we talk about his business he is a builder and land developer.
With his helping nature, also thinking about people and the development of the country he gave a thought to, starting his political journey. His parents Mr Balbeer Krishna Sharma and Mrs Surinder Sharma always supported him in his journey. His leadership qualities were always appreciated and this also leads to a great political leader.
His Political Journey
"Leaders don't create followers, they create more leaders". Punit Sharma started his political journey in the year 2002, he joined BJP as BJP Yuva Morcha's Karyakarta of Junagadh Mahanagar. Be it any circumstance he is always there to help the people of Junagadh and this is the reason why he is an Ideal of the people and also for the youth of Junagadh.
Fulfilling the needs of the people and also helping them with their problems is indeed praiseworthy, No doubt why he is known as the People's leader in Junagadh.
His Achievements
"Leadership is an achievement of trust", He is a well-known trusted leader in Junagadh Mahanagar. After joining BJP in 2002 he became Secretary of Junagadh Mahanagar BJP in 2007 then General Secretary in 2008 and after that, he was selected as a vice president in 2011.
He kept going and for the first time in 2014 he fought for an election and he became corporator, and then General Secretary in 2017. From the year 2016 to 2019 he was a Leader of Junagadh Municipal corporation after that for the second time he fought in the corporation election in 2019 and this was a proud moment for him and for the people who always supported him, he won the election.
In the year 2020, it was the 9th of November when he became President of Junagadh Mahanagar BJP and recently on the 20th of April 2022, he became President Of the builder and land developer Association (CREDAI) Junagadh Mahanagar. He mentioned that "People's belief in me makes me stronger and it is the biggest achievement of my life and I am grateful to them".
He believes that "helping others is not only a responsibility of life, but it is also what gives meaning to life".
Get in touch with him to know more about him and his achievements:-
Instagram: – https://www.instagram.com/psharmabjp/
Facebook: – https://www.facebook.com/psharmabjp
Twitter: – https://twitter.com/PunitSharma72?s=09