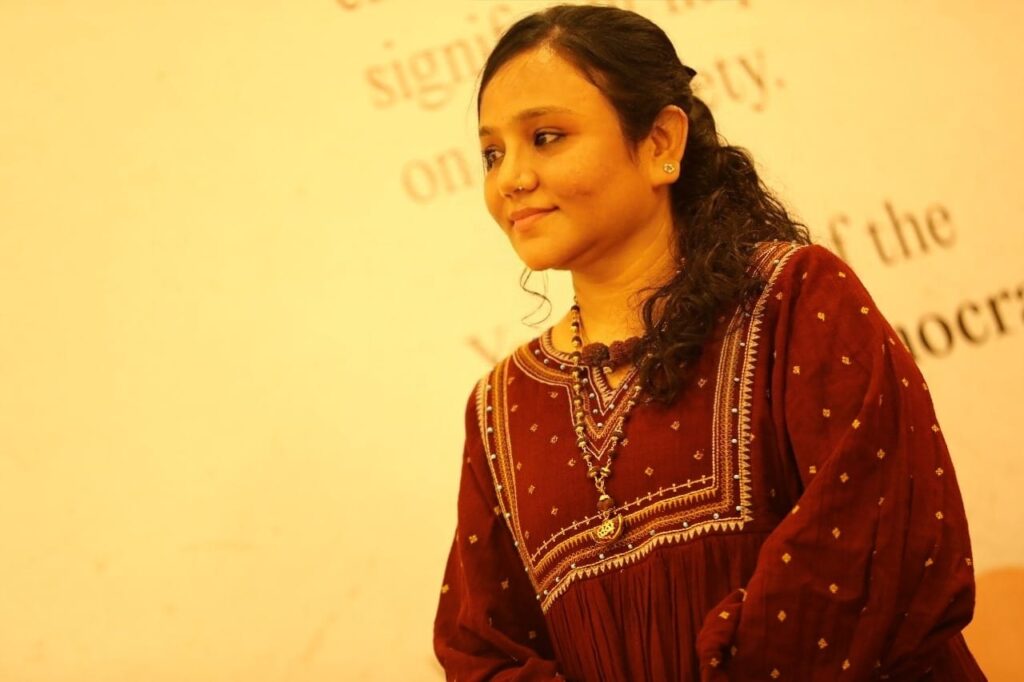 Vaidehi Taman, also known as Vaidehi Sachin, is a name that shines brightly in the world of journalism and literature. Born on October 7, 1986, in the vibrant city of Mumbai, her journey to success is a testament to her unwavering dedication and passion for the written word.
Vaidehi's early years were spent in Mumbai, where she embarked on a path of academic excellence and self-discovery. Her foundational education at New Era High School, Panchgani, provided her with the groundwork for her future endeavors. However, what truly sets Vaidehi apart is her diverse educational background.
She holds a Bachelor of Arts in Political Science, a discipline that would later become pivotal in her journalism career. But her thirst for knowledge knows no bounds. Vaidehi ventured into the world of cybersecurity, earning prestigious certifications as an Ethical Hacker with LPT (Licensed Penetration Tester) and OSCP (Offensive Security Certified Professional). These credentials showcased her adaptability in a rapidly evolving digital landscape.
Continuing her pursuit of knowledge, Vaidehi pursued a degree in LLB, which proved invaluable in her journalistic pursuits, equipping her with a deep understanding of legal intricacies. Her academic journey culminated with the attainment of a PhD, solidifying her status as a scholar and intellectual.
Vaidehi Taman's career trajectory is nothing short of extraordinary. As the Editor-in-Chief of Afternoon Voice & The Democracy, she has consistently demonstrated outstanding leadership, guiding these publications to new heights of journalistic excellence. Her editorial acumen and commitment to ethical reporting have garnered her the respect and trust of readers.
Vaidehi's contributions to society have not gone unnoticed. She has received a plethora of awards and accolades that reflect her commitment to making a positive impact. The World Book of Records for Journalism and the iCONGO KarmaVeer Chakra Award are among her most notable honors. However, it is "The Baden Powell Award" that truly underscores her independent and unwavering commitment to journalism's core principles of truth and integrity.
Beyond journalism, Vaidehi Taman is celebrated as a distinguished author, enriching the literary world with her thought-provoking works.
In "Sikhism vs Sickism – Battles and Betrayals," Vaidehi delves deep into the intricate history of the Sikh community, offering readers a nuanced understanding of their struggles and triumphs. Her meticulous research and insightful commentary have earned her acclaim as a writer.
"Vedanti – Ek Aghori Prem Kahani" takes readers on a mystical journey into the Aghori sect, exploring themes of love and mysticism. Vaidehi's ability to navigate complex and esoteric subjects with grace and sensitivity sets her apart as a writer of rare talent.
In "Newsmakers Achievers Awards and My Struggle with Parallel Journalism," she offers a personal and candid glimpse into her journey as a media influencer. Through her anecdotes and introspective musings, she provides valuable insights into the challenges and triumphs of her career.