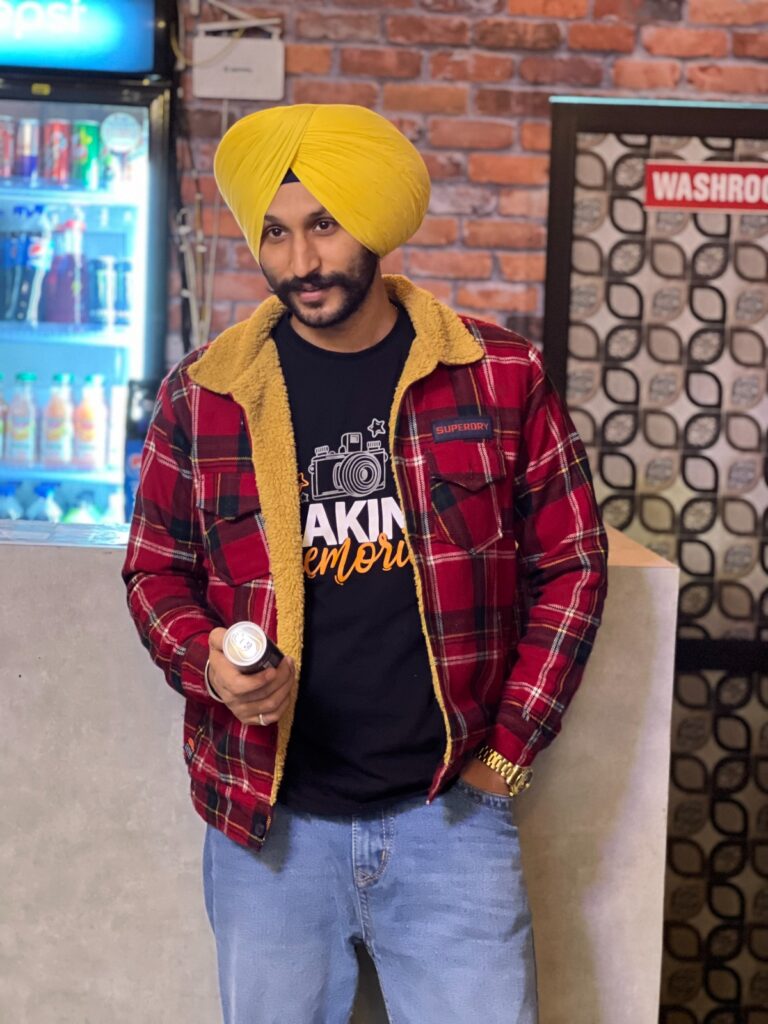 In the realms of artistic brilliance, where diverse talents converge, we find an extraordinary personality named Gaggz Pal. Hailing from the quaint town of Lohian Khas, in the vibrant district of Jalandhar, Gaggz Pal has risen to fame through his mesmerizing abilities as a singer, model, and actor. His journey has been one of dedication, passion, and sheer talent, making him a celebrated name in the entertainment industry.
A Glimpse into Gaggz Pal's Life
Gaggz Pal exudes an aura of charisma that captures hearts with every performance. His hometown, Lohian Khas, has been the nurturing ground for this versatile artist, providing the essence of culture and inspiration that reflects in his art.
Gaggz Pal is a shining example of versatility. His array of talents extends beyond his exceptional singing prowess. Not only can he captivate an audience with his soulful voice, but he also possesses a striking presence as a model. His ability to embody various characters with finesse has earned him recognition as an actor as well. The stage becomes his canvas, and he paints an enthralling picture with every role he undertakes.
As if his accomplishments weren't enough, Gaggz Pal adds another dimension to his multifaceted personality – he is also an accomplished volleyball player. His love for sports and fitness brings balance to his life, ensuring that his performances exude energy and dynamism.
Top 3 Hit Songs
1."Jawaak": This melodious track showcases Gaggz Pal's soulful voice and emotional depth. The song's lyrics, coupled with his heartfelt rendition, strike a chord with listeners, leaving them in awe of his talent.
2."Your Sardar": In this foot-tapping Punjabi number, Gaggz Pal brings out his vibrant energy and the essence of his roots. The song resonates with people of all ages, making it an instant favorite in the music scene.
3."Meharbani": Displaying his versatility, "Meharbani" unveils Gaggz Pal's ability to deliver heartwarming melodies. The song's heart-touching lyrics and his soul-stirring vocals combine to create a masterpiece that lingers in the minds of listeners
The Journey of Struggles and Triumphs
Gaggz Pal's success story is not without its share of challenges and struggles. Like many artists, he faced obstacles in his pursuit of a career in the entertainment industry. However, his determination and unwavering passion for his art kept him going during the tough times. With relentless practice and the guidance of mentors, Gaggz honed his singing, acting, and modeling skills, inching closer to his dreams with each passing day.
It was not long before his talent caught the attention of industry insiders, and he was offered various opportunities to showcase his abilities. Gaggz's dedication to his craft shone through in every endeavor, earning him praise from audiences and critics alike. As he made his mark in the music and modeling realms, acting soon became the next natural progression in his flourishing career.
A Role Model for Aspiring Artists
Beyond his artistic brilliance, Gaggz Pal has become a role model for aspiring artists looking to make their mark in the industry. He firmly believes in empowering fellow talents and supporting newcomers, often sharing his experiences and providing guidance to those who seek it. His humble nature and down-to-earth attitude have endeared him to fans and colleagues alike, further solidifying his place in the hearts of his admirers.
Social Impact and Charitable Endeavors
Despite his fame and busy schedule, Gaggz Pal remains committed to giving back to society. He actively participates in charitable endeavors and social initiatives, using his platform to bring attention to causes close to his heart. Whether it's supporting underprivileged children or promoting environmental awareness, Gaggz believes in using his influence for the greater good.
As Gaggz Pal continues to evolve as an artist and a person, his fans eagerly anticipate the surprises he has in store for them. His determination to push boundaries and explore new avenues keeps his music, modeling, and acting fresh and captivating. With each project, he leaves an indelible mark on the industry, leaving us in awe of his talent and versatility.