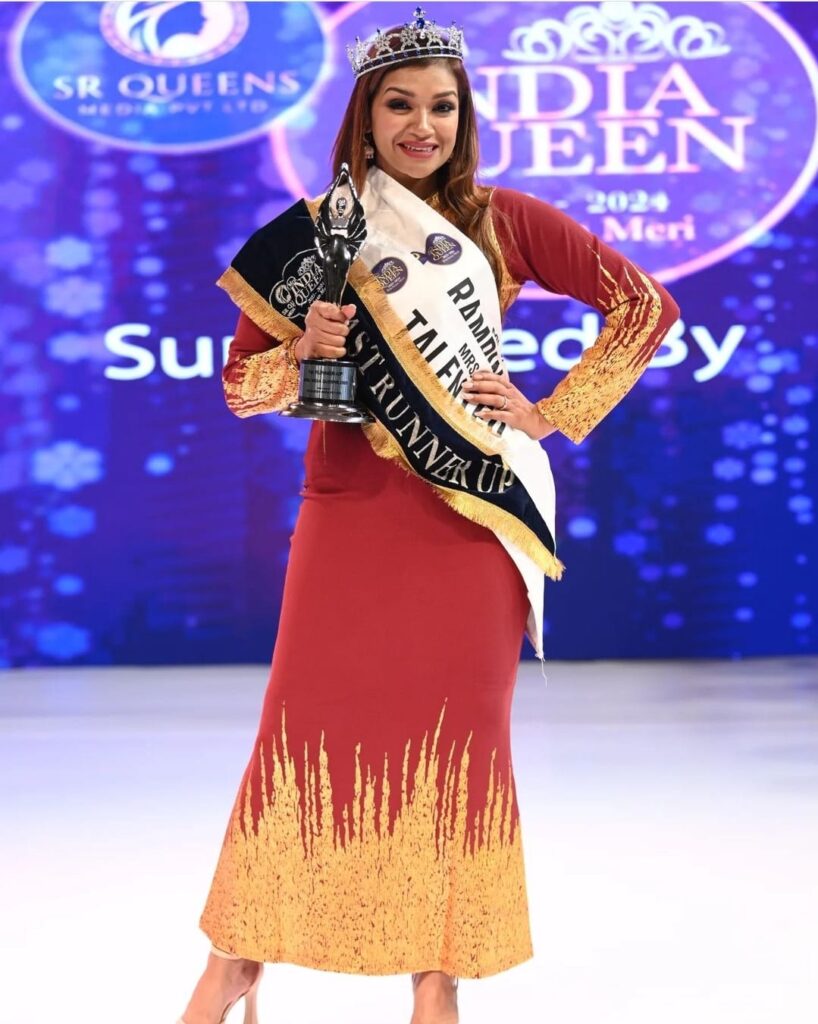 Missy Mathews, Born and raised in the buzzing neighbourhood of Dubai's multicultural community Karama, she grew up under the able guidance and love of four versatile sisters, a resilient mother and a compassionate father who taught her that the best life lessons are learnt through hardwork and struggle.
During her childhood days she excelled in everything she was passionate about; from academics to dance,sports and karate.
She then bagged a scholarship in Griffith University Australia, to earn her CPA and Double Master's degree in Finance and Accounting.
She then met her husband with whom she has two beautiful children- Sanaya and Zaryan, which brought her the ultimate joy of motherhood and taught her selflessness and the purest form of love.
The new bustling lifestyle of being a wife, mother, daughter and a career woman, never stopped her from relentlessly pursuing her talents in dancing, baking, fashion designing, choreography and modelling; while having a work life balance.
Her professional journey continued as a Parent Relationship Executive at a reputed School and as the Digital Marketing Coordinator for one of the leading Malls in the UAE.
Since she realised her greatest joy was in being a dance instructor to young children who shower her with unconditional love she created a platform to impart knowledge through her dance classes and one day dreams of starting her own dance studio.
She is currently the Head of FOA(Friends Of Amity) since 2018, where she along with over 200 parents from 46 different nationalities actively pursue their passion and talent by organizing events that focus on environmental issues, social workshops and various charities. All this because she believes in giving back to the community that has given her so much.
Then focusing on her dreams of creating an identity through her passions she continued to work as a Creative Director, Content Creator, and a Script writer for multiple big organisations throughout the region.
She is also an active member of the ISC Indian Womens Forum (IWF) of Abu Dhabi an organisation working towards women empowerment and indulging in multiple community activities.
Following her passion in modelling, she has recently participated in SR Queens Mrs India International beauty pageant held in Mumbai, India where through her beauty and intellect she was crowned Mrs India Queen First Runners up along with the titles of Mrs Talented & Mrs Ramp Walk.
Apart from these titles, she also holds previous titles of :
'ISC Queen Winner 2022'
Ms. Kerala Finalist 2001′
'Ms. Grace & Poise'
'Ms. Photogenic '
'Ms. India Middle East Finalist 2001'
'Ms. Graceful'
When we asked her how does she feel about the victory she smiled and answered " I have just touched my dreams there is so much more to come. The journey has just begun and the sky is the limit"
Teaser : She is coming up with her own fashion line. Stay tuned and follow her Insta handle for more updates.