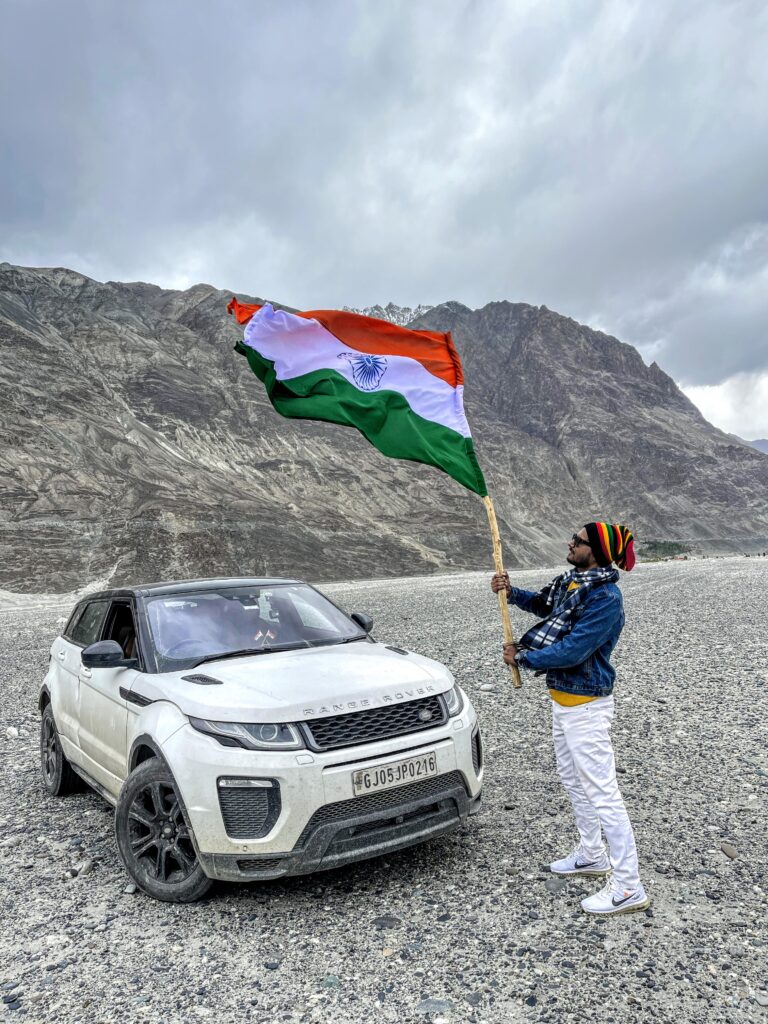 Ladakh, the mountainous region in northern India, has captured the attention of travel influencer Nirav Patel, who recently embarked on a journey to explore the region's natural beauty and rich cultural heritage.
Patel, who is known for his stunning travel photography, documented his journey through Ladakh, sharing his experiences with his followers on social media. His journey began in Leh, the capital city of Ladakh, where he was mesmerized by the ancient monasteries, rugged landscapes, and warm hospitality of the local people.
One of the highlights of Patel's trip was the famous Pangong Tso Lake, which is located at an altitude of 14,270 feet above sea level. The serene blue waters of the lake, surrounded by snow-capped mountains, provided a breathtaking backdrop for Patel's photographs.
During his trip, Patel also visited the Nubra Valley, which is known for its sand dunes, hot springs, and unique culture. He explored the region on a camel safari, visiting ancient Buddhist monasteries and interacting with the local people.
Patel was impressed by the warm hospitality of the Ladakhi people, who welcomed him with open arms and shared their rich cultural heritage with him. He also tried local delicacies, such as butter tea, momos, and thukpa, which left a lasting impression on him.
"Ladakh is a land of contrasts, where rugged mountains meet serene lakes and ancient traditions coexist with modern aspirations," said Patel. "It was a privilege to explore this beautiful region and immerse myself in its unique culture. I hope my journey inspires others to explore this hidden gem of India."
With its breathtaking landscapes, vibrant culture, and warm hospitality, Ladakh is a must-visit destination for travelers looking for an offbeat adventure. And with influencers like Nirav Patel showcasing its beauty, the region is sure to attract more visitors in the future.