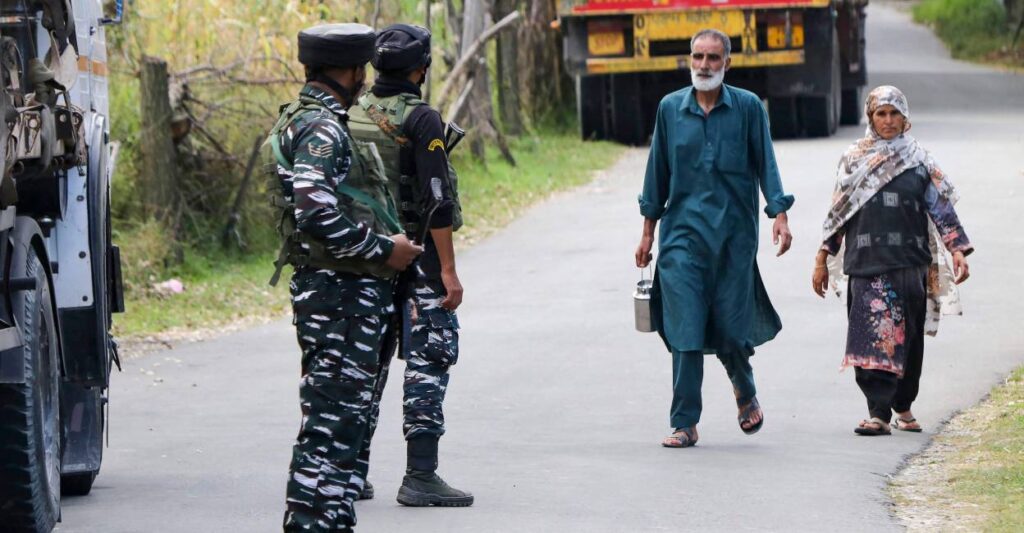 In a protracted and challenging operation, security forces are drawing closer to a terrorist hideout nestled deep within the dense forests of Gadol area in Kokernag, Anantnag, Jammu and Kashmir. This six-day encounter has seen thousands of troops, including para commandos, engaged in a relentless battle with the militants, according to sources.
Three brave officers, including two from the Indian Army and a valiant policeman, have already made the ultimate sacrifice in their attempt to neutralize the terrorists who have taken refuge in this treacherous terrain.
Profile of the Terrorists:
The heavily armed militants, estimated to be two to three in number, have strategically positioned themselves in a tactically favorable location within the steep and thick forest. One of the terrorists has been identified as Uzair Khan, who joined the Lashkar-e-Taiba last year and possesses intimate knowledge of the area.
Cautious Approach:
The operation has been further complicated by intermittent rainfall at the encounter site since Saturday. This weather factor, combined with the challenging topography characterized by dense forests, caves, and ditches, significantly reduces visibility, making the operation even riskier.
Army sources have reported that there is currently no firing from the terrorists. However, until the entire area is thoroughly sanitized, army personnel cannot venture further. There is a possibility that the terrorists may be lying low, waiting to unleash a surprise attack or may have planted improvised explosive devices (IEDs) in their hideout. Consequently, the army is proceeding with utmost caution, employing dogs and specialized equipment to detect explosives and clear the area.
Security forces are also suspecting that the hideout may contain the bodies of the terrorists. Even if they are alive, escaping will be an arduous task as the area is entirely cordoned off.
Action So Far:
In their determined effort to flush out the terrorists, the troops have fired hundreds of mortar shells and rockets, employed hi-tech equipment to target suspected hideouts, and used advanced drones to drop explosives.
The joint operation initiated by the Army and police commenced on Tuesday night based on intelligence inputs. The terrorists, seemingly anticipating the operation, engaged the forces in a firefight, trapping them between the thick forests and hills on one side and a deep ditch on the other.
Leading from the front, two Army officers, Colonel Manpreet Singh and Major Ashish Dhonchak, along with Deputy Superintendent of Police Himayun Bhat, lost their lives in the line of duty. Two more soldiers were injured, and one remains missing, underscoring the immense challenges faced by the security forces in this operation that is crucial for restoring peace and security in the region.
Sources By Agencies