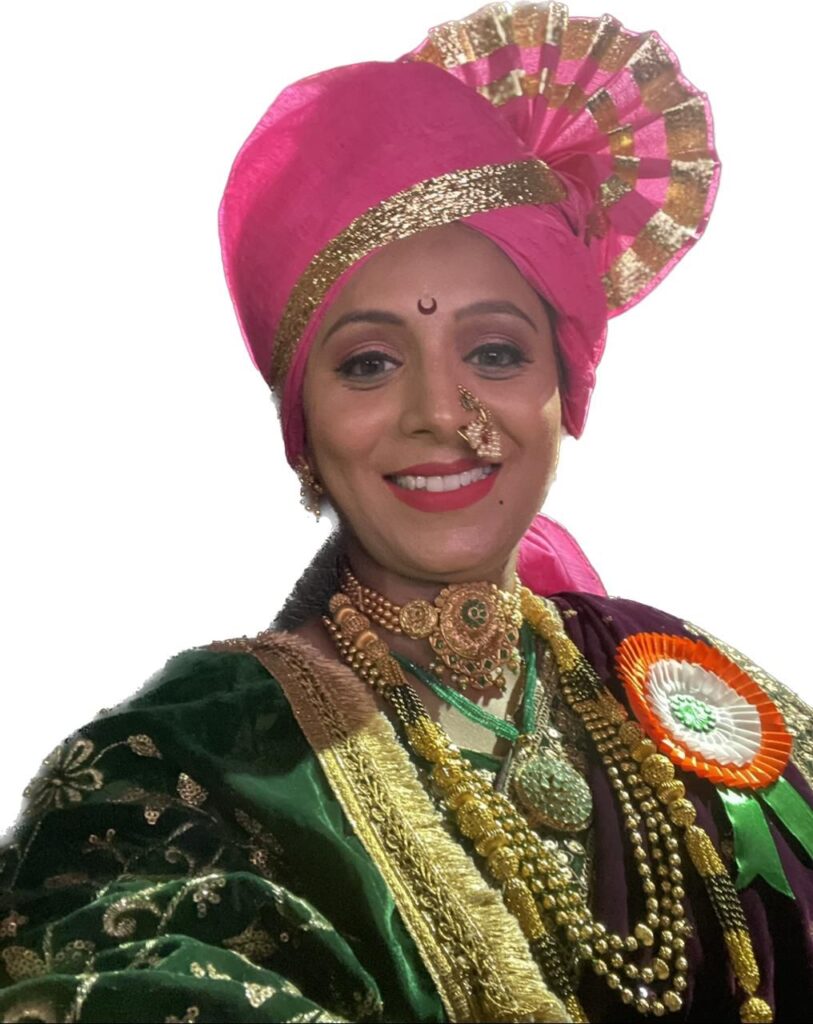 Sanjivani Sagar Khandake is a woman of many talents, and her dedication to her community has earned her recognition as one of India's most inspiring personalities. As a businesswoman, social worker, and award-winning model, Sanjivani has dedicated her life to serving others and making a positive impact in her community.
Sanjivani's impressive list of accomplishments includes being named Model of the Year, receiving the Zhashichi Rani Award and Best Dancer Award, and serving as President of the IWC Club of Patan and as a Rotary member. In addition, she has served as a brand ambassador for the Sai social and sport foundation, helping to raise awareness and support for this important cause.
Despite her many achievements, Sanjivani's true passion lies in helping those in need. She is committed to using her skills and resources to make a difference in the lives of others, particularly those who are less fortunate or struggling to make ends meet.
One of Sanjivani's goals is to start a dance class for those who have a natural ability for dancing but lack the means to pursue it. She believes that dance has the power to uplift the spirits and bring joy to those who participate, and she is determined to provide this opportunity to as many people as possible.
Sanjivani's dedication to her community and her passion for helping others have not gone unnoticed. She was recently awarded and recognized as one of the 40 UNDER 40 Prominent and Inspiring Indian Personalities, an honor that reflects her commitment to excellence and her inspiring leadership.
As a businesswoman, Sanjivani has also achieved great success. She has used her entrepreneurial spirit and innovative ideas to build a thriving business that provides valuable services to her clients. Her success has allowed her to give back to her community in meaningful ways, and she remains committed to using her business as a force for good.
Sanjivani's many accomplishments are a testament to her determination, dedication, and spirit of service. She is a shining example of what can be achieved when we focus on using our talents and resources to make a positive impact in the world.
For those who aspire to follow in Sanjivani's footsteps, she offers the following advice: "Never give up on your dreams, no matter how big they may seem. With hard work, dedication, and a passion for serving others, anything is possible. Remember to always keep your focus on what matters most – making a positive difference in the world."