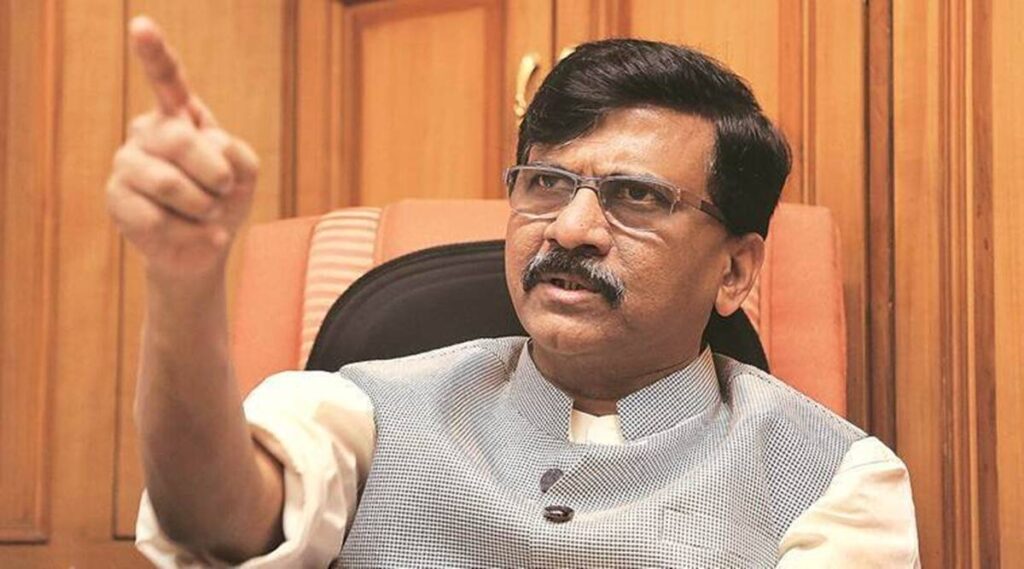 In a surprising turn of events, Sanjay Raut, Member of Parliament from the Uddhav Thackeray-led Shiv Sena (UBT), has made bold claims regarding the political landscape of Maharashtra. Raut stated that Eknath Shinde, the current Chief Minister, is set to be removed from his post, while 16 rebel MLAs from the Shiv Sena face imminent disqualification. Furthermore, Raut asserted that Ajit Pawar, a prominent leader of the Nationalist Congress Party (NCP), is expected to assume the role of Chief Minister.
Speaking to news agency ANI, Raut expressed his conviction, saying, "Today I am saying this in front of the camera, the Chief Minister of Maharashtra is going to change. Eknath Shinde is being removed. Eknath Shinde and the 16 MLAs are going to be disqualified." Raut also accused the Bharatiya Janata Party (BJP) of attempting to weaken the Shiv Sena, NCP, and Congress alliance, but emphasized that their efforts would be in vain. He further stated that the three parties plan to fight the 2024 polls together.
The BJP, however, swiftly responded to Raut's claims, with party leader Narayan Rane asserting that the government would remain strong and Eknath Shinde would continue as Chief Minister until 2024. Rane's remarks indicated that the BJP is confident in its ability to maintain stability within the state government despite the ongoing political developments. Maharashtra is scheduled to hold elections next year, adding to the significance of the current situation.
The recent appointment of Ajit Pawar as the Deputy Chief Minister of Maharashtra has added to the intrigue surrounding the state's political landscape. Pawar's elevation to this position caused a significant rift within the NCP, surprising his uncle Sharad Pawar, the party's founder. Furthermore, eight NCP leaders were sworn in as ministers in the Shinde-BJP government, underscoring the complexity of the political realignment taking place.
In a recent editorial published in Saamana, the official mouthpiece of the Uddhav Thackeray-led Shiv Sena, Team Uddhav claimed that Ajit Pawar's decision to join the Eknath Shinde-led government was not motivated by a desire for the Deputy Chief Minister post alone. They suggested that Pawar's ultimate goal was to ascend to the position of Chief Minister, and they predicted the impending disqualification of Chief Minister Shinde and rebel MLAs, leading to Pawar's coronation.
These claims made by Sanjay Raut have created a stir in the political circles of Maharashtra, raising questions about the stability of the state government and the future leadership of the state. As the situation unfolds, it remains to be seen whether Raut's assertions will come to pass or if the current government led by Eknath Shinde will manage to weather this storm. The political landscape of Maharashtra continues to be rife with uncertainty and intrigue as the state approaches the next election cycle.
Sources By Agencies