In a ground-breaking development in the world of men's fashion, PRIVEE Paris has taken the industry by storm with its exquisite range of designer shirts. Nestled in the vibrant fashion hub of India, PRIVEE Paris has emerged as a global pioneer, providing international quality and sustainable fashion that caters to every man's unique style.
With a relentless commitment to quality, PRIVEE Paris stands as a testament to the fusion of artistry, craftsmanship, and innovation in the realm of designer shirts. Whether you're seeking premium shirts, designer shirts, linen shirts, or even the perfect wedding shirt, PRIVEE Paris has got you covered.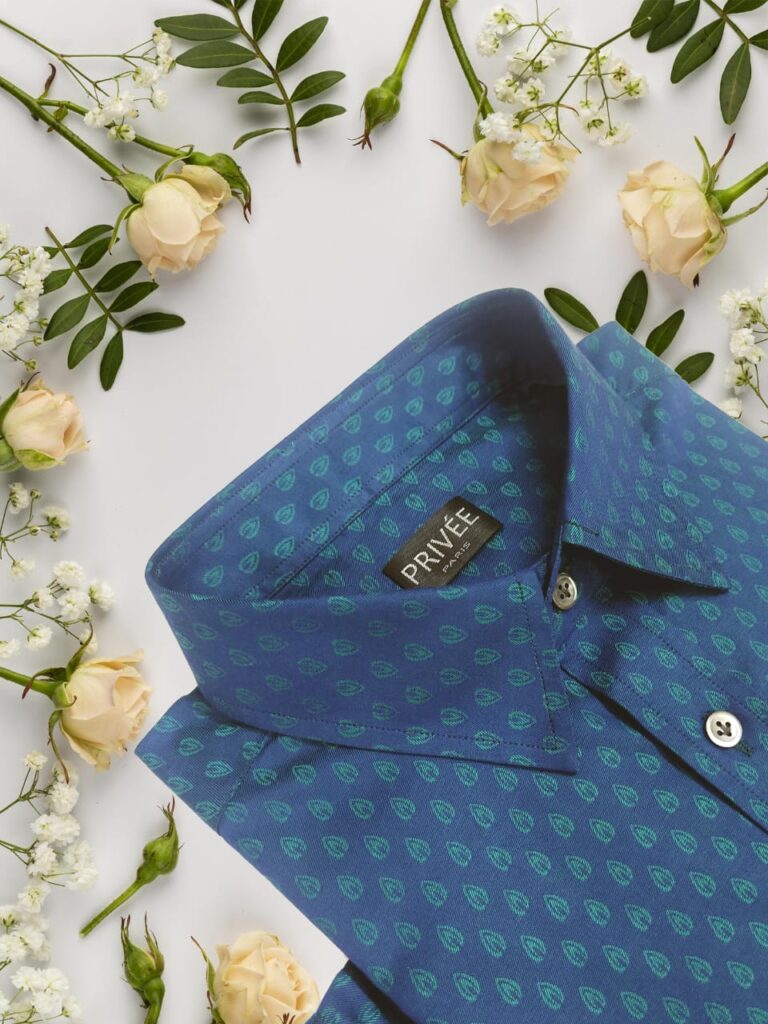 International Quality, Handcrafted in India
At PRIVEE Paris, every shirt is more than just a piece of clothing; it's a work of art meticulously crafted to perfection. The brand's journey began in the heart of India, where skilled artisans pour their heart and soul into creating these masterpieces. Each shirt reflects the rich cultural heritage and craftsmanship that India is known for, while meeting the highest international quality standards.
In an age when sustainability is paramount, PRIVEE Paris takes pride in its commitment to ethical and eco-friendly fashion practices. Every step of the production process is carefully scrutinized to minimize environmental impact. From sourcing materials to packaging, the brand prioritizes sustainability without compromising on style or quality.
One size does not fit all, and PRIVEE Paris understands that. The brand goes the extra mile by offering custom-sized shirts, ensuring that every customer finds their perfect fit. Whether you're looking for a shirt tailored to your unique measurements or seeking a specific style, PRIVEE Paris caters to your individual preferences.
Breaking barriers and redefining inclusivity, PRIVEE Paris proudly introduces the world's first Belly Fit shirt for plus-size men. Recognizing the diverse body shapes and sizes of its customers, the brand embraces the philosophy that everyone deserves access to high-quality fashion. This revolutionary creation ensures comfort and style for every man, regardless of size.PRIVEE Paris knows no boundaries when it comes to delivering its exceptional products. With nationwide shipping across India and worldwide shipping options, fashion enthusiasts everywhere can now access these remarkable designer shirts. The brand's global reach showcases India's contribution to the global fashion landscape