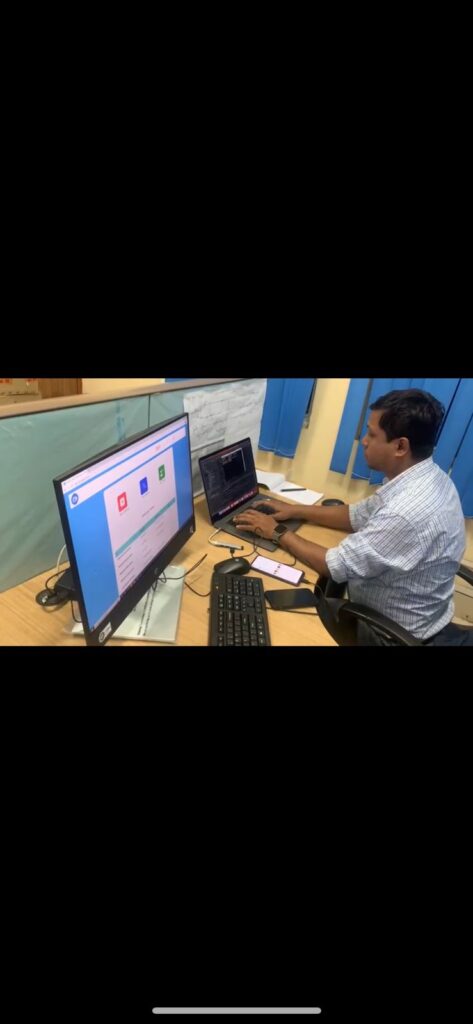 Prakash Sutradhar, the Founder of Namaste Technologies, is a man with a mission. His vision is to provide a free video conferencing app to every Indian. In the era of virtual communication, where online meetings, virtual classrooms, and webinars are the new normal, Sutradhar's idea is both revolutionary and practical.
Sutradhar's journey began when he realized that there was a huge gap in the Indian market for an affordable and easy-to-use video conferencing app. He saw that people were struggling to connect with each other virtually, especially during the pandemic, and the available options were either too expensive or too complicated to use. He identified the need for a simple, user-friendly, and affordable app that could connect people across the country without any hindrance.
Sutradhar's entrepreneurial journey has not been easy. He faced many challenges while developing the app, including funding, technical issues, and marketing. However, his passion and determination to provide a solution to the Indian market kept him going. He invested all his savings and sought funding from like-minded investors who believed in his idea. He has also been featured in CNBC's new Start Up show.
The result of his hard work and dedication is Namaste Technologies, a free video conferencing app that has already gained immense popularity among the masses. The app has all the necessary features required for seamless virtual communication, including screen sharing, virtual backgrounds, and video recording. The app can be used by individuals, small businesses, and even large enterprises for virtual meetings, webinars, and online training.
Sutradhar's mission to provide a free video conferencing app to every Indian has garnered a lot of attention and appreciation from various organizations and media outlets. He was recently awarded the Glaze 40 UNDER 40 Promising & Emerging Entrepreneurs for his exceptional contribution to the Indian tech industry.
In an exclusive interview, Sutradhar shared his thoughts on his entrepreneurial journey, his vision for Namaste Technologies, and his plans for the future. When asked about his motivation behind developing the app, he said, "I have always been passionate about using technology to solve real-world problems. The pandemic highlighted the need for virtual communication, and I saw an opportunity to provide a solution that is both affordable and accessible to everyone."
Sutradhar is also focused on empowering small businesses and startups in India through Namaste Technologies. He believes that the app can help these businesses grow and connect with their customers, even in the virtual world. "Small businesses are the backbone of the Indian economy, and I want to provide them with the tools and resources they need to thrive in the digital age," he added.
Sutradhar's vision and mission for Namaste Technologies have resonated with many people, and he has received overwhelming support from users, investors, and media outlets. He believes that his app has the potential to change the way people communicate and connect with each other, not just in India but across the world.