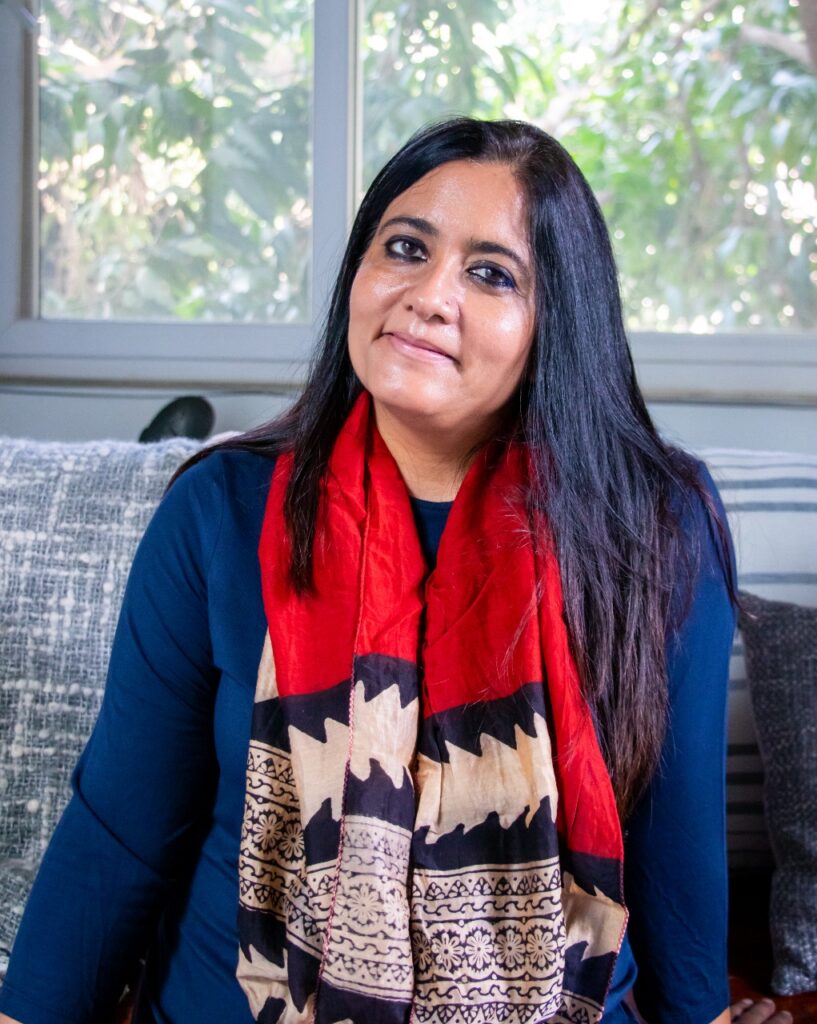 It is always wonderful to know and learn about all those people who make sure to put their best foot forward when it comes to doing the better for the people of our country. Some are only talkers, while some others are action-takers and making her mark in the latter category effortlessly is Mrs. Archana Dutta, a woman who exudes passion, commitment and determination in her quest to work for our country and its development. She has been performing her duties in the self-discovery sector beautifully and has created a great change in society, by transforming the lives of people for the better.
Mrs. Archana Dutta in the Founder and CEO of SecondAct. Using valuable insights from her long journey in the travel and hospitality industry, Archana strives to assist individuals and firms in becoming the best versions of themselves.
By organization corporate workshops such as 'I Celebrate Myself', 'Lead From Your Core', and 'Dare To Wear Your Pink Boots', Archana had been creating an inclusive corporate world for all.
Promoting to let people explore their passions, she invites various celebrities to conduct interactive workshops. From sessions on the art of Storytelling with Imtiaz Ali, to the magic of cooking with Chef Saby, to an evening of poetry with Priya Malik, Archana has constantly encouraged people to find their hidden talents.
Understanding that psychological well-being is a key ingredient in the evolution of a person, Archana offers guidance to those who find themselves at crossroads of their lives and careers and aspires to provide them with the tools to re-connect with their inner self and discover their SecondAct through her SecondAct.
One act of kindness can leave a huge impact on the world. If you help someone today, they will be encouraged to help someone else and the chain goes on.
Won't it be a beautiful place to live? A world where people are kind, helpful and polite towards each other? Well, that's what Archana has been working on for the past few years. Through Pink Toilets, she aspires to create safe public spaces for women, children, transgenders & specially-abled people. By adapting a human-centric approach, Second Act has succeeded in creating a infrastructure that is inclusive of all.
Second Act also organizes various workshops in the community and of the Pink Toilet staff, to ensure the combined upliftment and empowerment of all.
Mrs. Archana Dutta, a name that's known for always being at the forefront while helping others has set a great example for everyone. Realising the importance of self-discovery and the tranquility that comes with following one's heart Archana laid the foundation stone of SecondAct.
SecondAct focuses on bringing transformation through experiential learning methods for one and all. An organization that hopes of providing anyone and everyone with the tools and opportunities they might be needing, to give wings to their desires and consequently help people in discovering their inner callings, dreams and SecondAct.
Archana believes that learnings happens through conversations. Sometimes the best learnings are found in the experiences of others. It is these lessons that she aspires to bring to you by holding conversations some of the most inspirational people, on her Discover Your Second Act Podcast.
Mrs. Archana Dutta insists that more kindness is what people need today around the world. In order to be kind towards other they first need to be kind and considerate of themselves. With this thought in mind was born The Coffee Beans. Conversations. Wellness. Retreats.
Through these retreats, Archana Dutta along with her partner, Sarika Panchhi aspire to empower women by providing them with a space for self-discovery and healing. By promoting unfiltered conversations, they aim to motivate women to lend a voice to those of their desires that lay buried somewhere deep within. And embrace them as they do the rest.
For those who fail to keep in touch with themselves, owing to the hustle and bustle of daily life, The Coffee Beans is a place that encourages them to re-acquaint with their authentic selves. While also motivating them to engage their time in activities that they truly enjoy doing.
The Coffee Beans has succeeded in establishing an international presence, receiving registrations from around the globe for its latest retreat.
Empathy is everything. In today's times being mindful of the emotions of other is of great importance. With this thought came the creation of Be you Bravely, a women-only networking play where women can freely express themselves.
Be You Bravely is a space where women can be their most authentic and unfiltered selves. Constantly encouraging each other to be their unapologetically true to selves, Archana and her co-founders have successfully created a platform where women can re-discover and embrace themselves.
Having a positive mindset can take one to places, not just that, for Archana it has also helped her in becoming a beacon of light to many others.
Get In touch with Mrs. Archana Dutta & Also get connected with SecondAct for more Updates:-
Instagram: https://www.instagram.com/_archanadutta/
Facebook: https://www.facebook.com/archana.dutta.50
Website: https://thesecondact.in/
Instagram: https://www.instagram.com/iiact/
Facebook: https://www.facebook.com/The-Second-Act-107332964513210