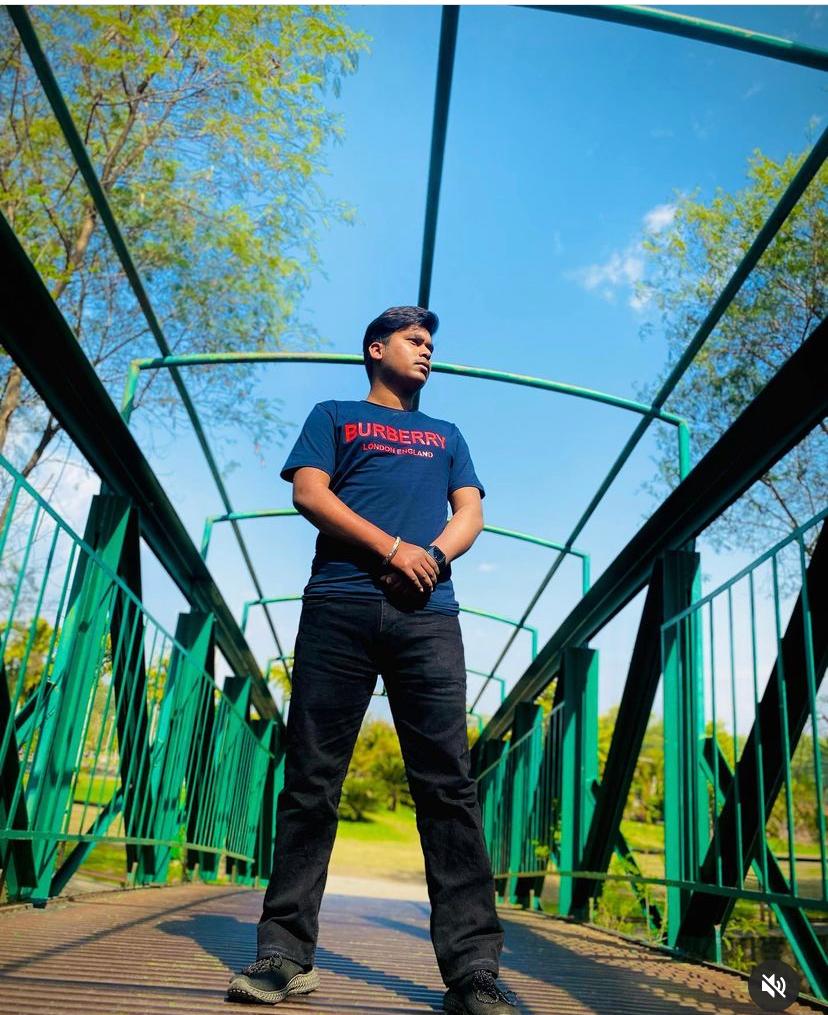 "Music is to the soul what words are to the mind", meet the young talented music artist Ashwani Chauhan. A Young Indian music artist and influencer say, "seeing a dream is not enough, you have to work hard for it". He is the youngest musician and he also inspires many people of his age.
Ashwani Chauhan
Ashwani Chauhan was born on 25 February 2002. He hails from Chandigarh, India. He completed his education in Chandigarh. By profession, he is a great music beat composer. Since childhood, he enjoys playing music and apart from that he also enjoys photoshoots and modelling. During his school time, he was appreciated by friends and teachers for his music skills and today he is working hard for it. Day by day he is improving his skills.
When asked about his strength he said that his family and friends have always supported him, their appreciation and support make him do better than before, and he also added that, he will always be grateful for the people who are always there to support him.
His Composition
He believes that "Every day is a chance to get better" and with this belief, he made himself work hard and become a better musician day by day. And we all know that "step by step one goes very far". With this dedication, he has successfully composed his music "Lime and Waves".
Which is available on his YouTube channel and also on Spotify.
His Achievement
"Who you are tomorrow begins with what you do today". Ashwani Chauhan said that "be it any social media platform today everyone seeks entertainment and to entertain them is not an easy task. It takes a lot of time, effort as well as courage to perform for an audience. There comes a time, when people don't see your effort and say such things that demotivate us but never giving up is a mantra which leads to success. And this is the mantra I do follow and also I will follow it throughout my life".
One of his biggest achievements is that at the of 19, he achieved the title of Youngest musician in India and also the honour of digital marketing expert, and this is excellent. Being an influencer he also talked about his study of digital marketing, he said that digital marketing plays a major role while establishing your brand. A digital platform is so powerful today where you showcase your talent and you reach your audience, by being anywhere and that's impressive. He also mentioned that today we have so many opportunities and also many platforms where people not only connect with you but also support you. It gives me more strength to grow in my field.
To know more about him and his upcoming songs stay connected and do listen to his recent release "Lime and Waves"
Get in Touch with him
Instagram: – https://www.instagram.com/its_ashwani25/
YouTube: – https://www.youtube.com/channel/UCf40aghHBGaxavSe7veK-Jw
Spotify: _ https://open.spotify.com/artist/3cCuJA6ekKWZiVgqXNpZbg?si=zswKYKdwSdmTfhIjGTUgdA&nd=1