Meet Ravi Kant Uttam, a Senior Lawyer at Allahabad High Court.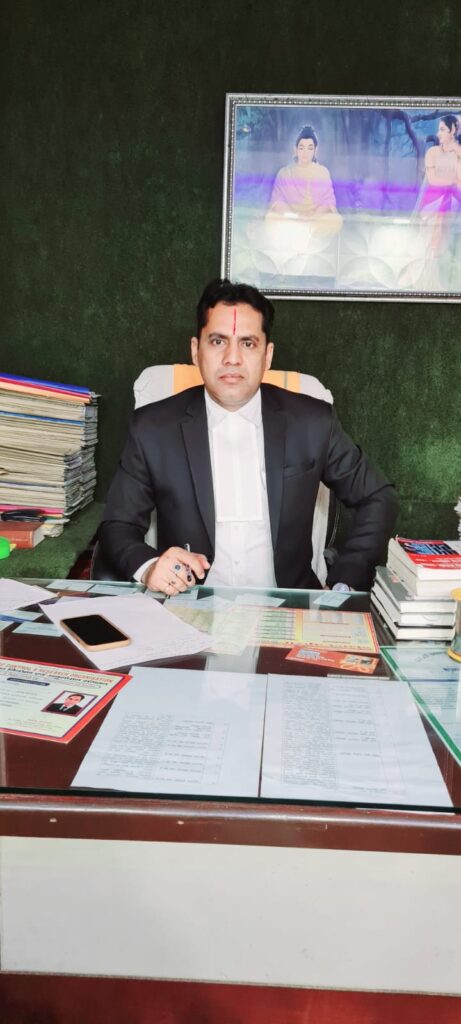 Justice and law are crucial components of any society, no matter how developed or developing it is.
There is a need for justice, fairness, and the rule of law in every country. Lawyers make up a large part of that institution, helping to provide justice to citizens.
As a Senior Lawyer at Allahabad High Court, Ravi Kant Uttam is dedicated to providing equal justice for all people while adhering to strict legal standards.
Born in 9th may 1981 and raised in Kanpur City, Advocate Ravi Kant Uttam did Bachelor of Arts – Bachelor of Legislative Law (B.A. – L.L.B) from the University of Kanpur at Chhatrapati Shahu Ji Maharaj University, Kanpur & persuade M.A Degree in Political Science.
Advocate Ravi Kant Uttam focuses on the corporate clients in complex litigation, mass tort and product liability and deals with all sort of matters on local, national or international level.
Advocate Ravi Kant Uttam has worked with several leading companies throughout India and abroad. His experience includes representing clients in complex commercial litigation matters before various high courts and appellate courts throughout India.
As well as representing clients in personal injury litigation, he has appeared in various trial courts throughout the country.
Working as Legal Advisor in the group of Axis Colleges, Legal Advisor in KIMS Management College, Legal Advisor in KIT Engineering College, and Legal Advisor in the Bansi group of institutions.
Working as a Legal Advisor in Kanpur Development Authority (K.D.A.), currently working as a Legal Advisor in District Jail, Kanpur Nagar.
Currently working as a Senior Advocate in Allahabad High Court, Presently working as a Senior Lawyer in Lucknow High Court, Currently practicing as an Advocate in District Court Kanpur Nagar, District Court Ramabai Nagar, District Court Lucknow, District Court Mainpur, and District Court Gaulambudh Nagar & District Court Auraiya etc.
Currently practicing for 21 years in all areas of criminal law, family law, land recovery, money recovery, company arbitration and social mediation.
He always helps with matters & provides justice to women, children and the poor in any legal & social matters without any fee. Since last 12 years, running & Participating Activity Dr. Bheem Rao Ambedkar Pragati Shikshan Sansthan, Social Welfare Association in Social Activities (NG0).
Get connected with him on @RaviKantUttam
Read Full Article on Xpress Times & Follow us on Instagram Xpress Times .