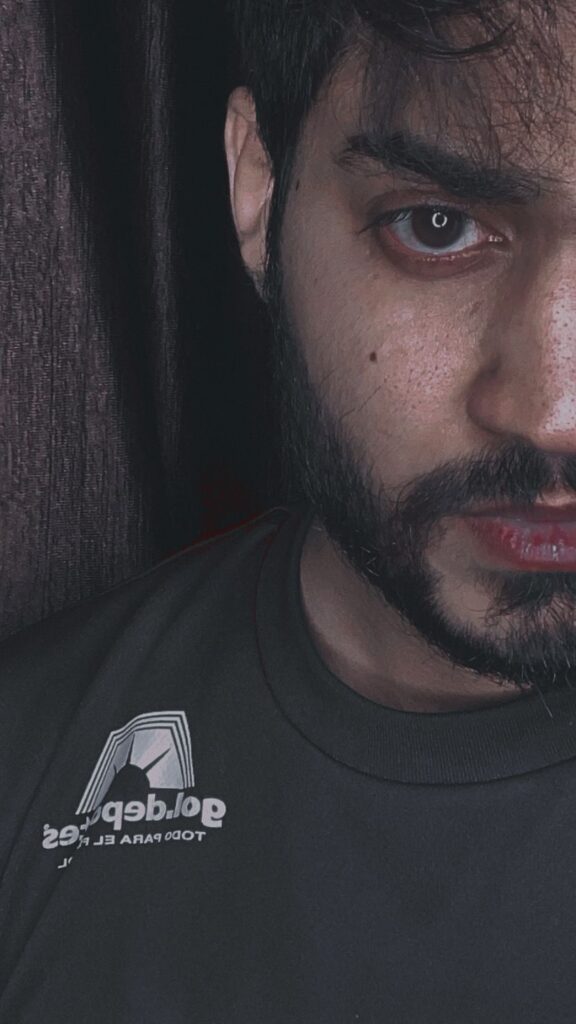 Isn't it amazing to learn about all those people who make consistent efforts to go beyond boundaries to achieve excellence in all they choose to do in their careers? Well, there are innumerable such talented beings across the world from across different industries, but the rise of young talents due to social media platforms is something that has stunned people and has instilled more hope, positivity and motivation in many other budding talents in the industry. We came to learn about one such high-performing actor and content creator named Mandeep Singh, who has been making people Love with Poems & Writes content.
What is Poetry is very difficult to define. Not going about it expressing, poetically we may say that it is the sudden aerial outburst of Love produced when the mind can hold it up no longer! It is like a Chemical chain reaction when happiness reaches 'criticality'. This sacred Loved is something which lightens everyone's heart and keeps everyone Loved & Expressive! So, blessed are the artists who practice this noble talent of Poetry and Write-ups We are with a brand new artist who specializes in making everyone Loved. Mandeep Singh is a well-known and loved Instagram Influencer who creates own Voice Content & Poetry content. So, let us know more about this man on a mission to put a wide smile on the face of the entire world.
Telling us more about his journey, the Youngster Own Voice Creater & Writer Mandeep Singh who hails from Delhi was also seen in the auditions of Given the Audition in India's got talent, India, Achieved Born on Instagram Creator, Mandeep Singh is also a Paid creator on Moj App, Winning lots of Hearts & Audiences on Moj App an Instagram.
From the very beginning, He saw the rise of the social media world and realized how he could to become a part of it by capitalizing on its amazing tools and opportunities and reaching people with his unique sense of humour and creativity. That's what he did, and that's how the young actor is today one of the most favourite content creators of many across the country.
Apart from being the ace Content creator he is also a professional Restaurant manager. Besides being an actor, he also plays the role of a social activist for helping people in need.
With an attractive persona, he lightens up hearts, a smiling face and Lovely Poetry, makes his great art. Mandeep Singh is a Content-creator, Poetry Writer who sets on fire Instagram and Facebook too is full of his Poetic style .Hundreds of thousands of admirers form his form base .His art is so flawless, can bring smiles on any face .A great attraction he can produce, with looks so fresh, handsome and smooth
May Mandeep keep evolving, and also his humour, May his message of love spread all along
To watch some amazing Loved and Entertaining content,
Do follow him on
Instagram – https://www.instagram.com/kalakaarhoon/