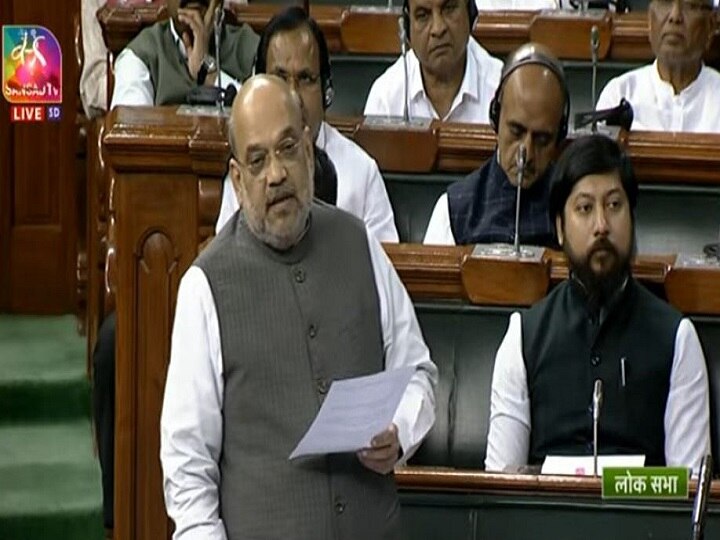 In a significant development, Union Home Minister Amit Shah presented the Government of National Capital Territory of Delhi (Amendment) Bill, 2023 in the Lok Sabha on Tuesday, prompting heated discussions over its implications. The bill proposes to amend the existing Government of National Capital Territory of Delhi Act, raising concerns among opposition parties about the Centre's influence over Delhi's administration.
Defending the bill, Shah referred to the Supreme Court's recent judgment, emphasizing that Parliament has the authority to legislate on matters concerning Delhi. He dismissed objections raised by opposition parties as mere "political" moves.
The primary point of contention in the bill revolves around the Centre's control over Delhi's bureaucracy, effectively overriding the May 11 Supreme Court ruling that upheld the elected government's authority in administrative matters.
Leader of the Congress in Lok Sabha, Adhir Ranjan Chowdhury, criticized the bill, accusing the government of undermining cooperative federalism. He voiced concerns about the Centre's intentions and argued that the Delhi government should have the power to legislate on service matters.
Revolutionary Socialist Party MP NK Premachandran questioned the bill's legislative competence, highlighting the potential infringement on principles of federalism. He questioned the purpose of having an elected government if it lacks administrative and bureaucratic control.
Asaduddin Owaisi, the chief of the All India Majilis-e-Ittehadul Muslimeen, also opposed the bill, claiming that it violates the theory of separation of powers. He called for a division of votes on the bill's introduction.
Congress MP Gaurav Gogoi pointed out that no substantive motion should be brought until the pending no-confidence motion against the government is addressed.
Amid the debates and opposition objections, Biju Janata Dal leader Pinaki Mishra defended the bill, stating that the government is acting in line with the Supreme Court's judgment. He questioned the challenge to the legislative competence of the bill.
A review of the bill's text revealed at least three crucial changes, including the removal of a contentious provision aimed at negating the effect of the May 11 Supreme Court ruling that granted control of Delhi's administration to the elected government. The proposed amendments also suggest altering the process of appointing tribunal heads in Delhi, granting some authority to the Lieutenant Governor instead of the President of India, as initially outlined in an ordinance.
The introduction of the Delhi Services Bill has triggered a tense standoff between the ruling party and the opposition, reflecting deep-seated concerns over the balance of power between the Centre and the Delhi government. As the Lok Sabha deliberates on the bill, the nation awaits the outcome of this crucial legislative move that may shape the future of Delhi's governance.
Sources By Agenices