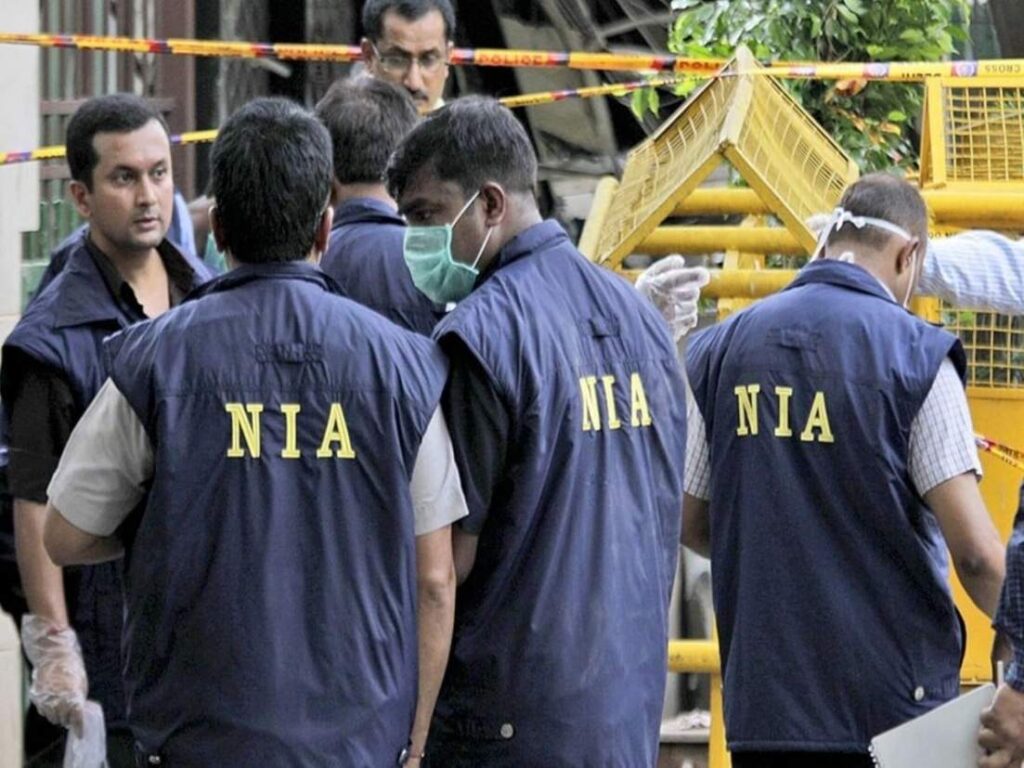 In a significant development, the National Investigation Agency (NIA) has made the fifth arrest in connection with the Maharashtra ISIS module case. Renowned anaesthesiologist Dr. Adnan Ali Sarkar was taken into custody by NIA sleuths following a raid at his residence in Kondhwa, Pune.
The case, registered on June 28, revolves around the promotion of violent activities by the banned terrorist group ISIS. Earlier, four individuals were arrested by the central agency on July 3 after extensive searches. The apprehended suspects were identified as Tabish Nasser Siddiqui from Mumbai, Zubair Noor Mohammed Shaikh alias Abu Nusaiba from Pune, and Sharjeel Shaikh and Zulfikar Ali Barodawala from Thane.
During the recent raid at Dr. Sarkar's residence, the NIA uncovered several incriminating materials, including electronic gadgets and documents related to ISIS. According to the NIA, the accused were part of a conspiracy to further ISIS terrorist activities under various names, such as Islamic State (IS), Islamic State of Iraq and Levant (ISIL), Islamic State of Iraq and Syria (ISIS), Daish, Islamic State in Khorasan Province (ISKP), ISIS Wilayat Khorasan, and Islamic State of Iraq and the Sham Khorasan (ISIS-K).
The investigation revealed that Dr. Adnan Ali Sarkar was allegedly involved in trying to disrupt the unity, integrity, security, and sovereignty of India as part of the ISIS conspiracy through the "Maharashtra ISIS module." The NIA has vowed to continue its probe into the matter.
Dr. Sarkar, with 16 years of experience in treating difficult airway and regional anaesthesia, holds an MBBS degree from BJ Government Medical College in Pune (2001) and an MD in Anaesthesia from the same college (2006). He is known to be fluent in English, Marathi, Hindi, and German, and has co-authored 18 publications with field experts, according to sources.
On July 3, the NIA had issued a statement announcing the dismantling of an ISIS module in Maharashtra and the detention of four individuals involved in encouraging terrorist activities through an intelligence-led operation.
The arrests were made following intelligence inputs, indicating that the accused and their associates had been recruiting youth and providing them with training in creating improvised explosive devices (IEDs) and weapons fabrication. Additionally, the suspects had shared instructional materials, including "Do it Yourself kits" (DIY), for making IEDs and manufacturing small weapons and pistols. On orders from their foreign-based ISIS handlers, the accused had also produced inflammatory media content, which was later published in the magazine 'Voice of Hind,' as part of the banned outfit's agenda of terror and violence, the statement from the anti-terror investigation agency revealed.
Hospital authorities where Dr. Adnan Ali Sarkar worked described him as one of the finest doctors in his field. They mentioned that he had previously been associated with another private hospital and had joined the current hospital as a consultant.
Sources By Agencies