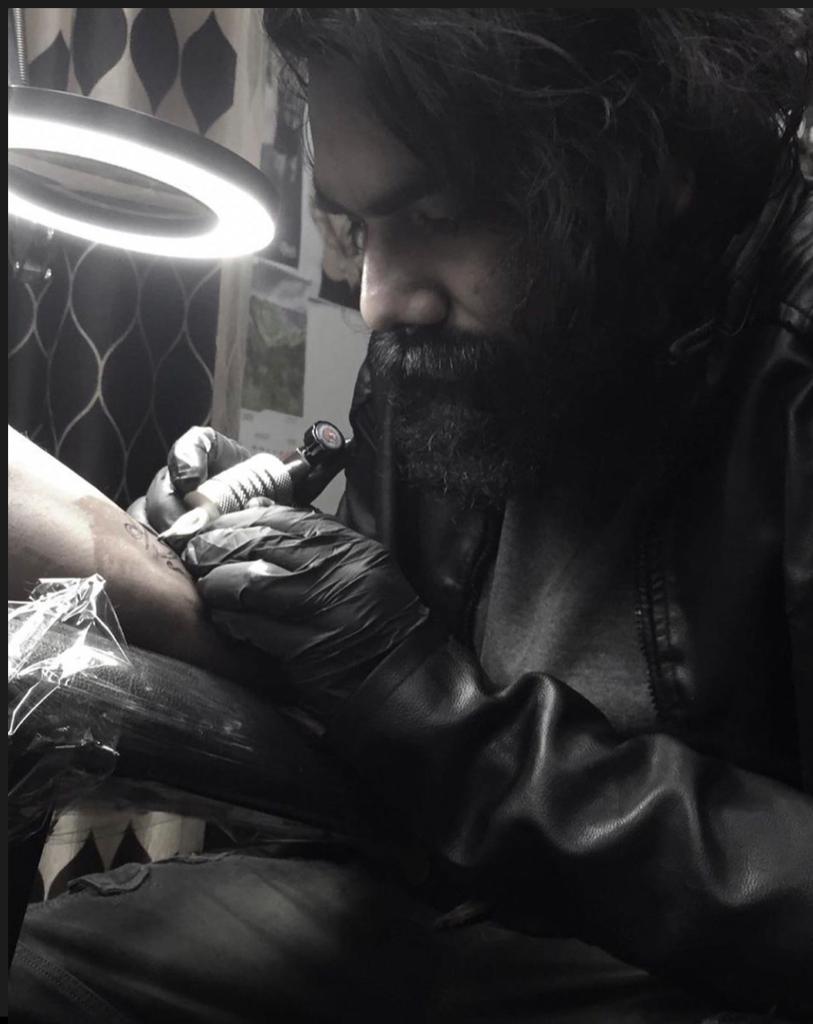 Devil Singh, who started getting tattoos back in 2010, has always been interested in and oriented toward art. He was observed doing something extraordinary that was distinct from what the others were doing right from the start of his school day. He always received the top marks in school competitions and was an expert painter, Rangoli maker, and craftsman. He was so talented that his friends and even teachers advised him to pursue a career in the arts. He was sure he was made for this by the time his talent had been refined. However, initially, not everything went his way. He has numerous challenges.
He moved away from his hometown at a young age in order to pursue his dream of becoming a tattoo artist. After searching for reputable institutions, he found one in Delhi where he enrolled in a two-year programme from 2010 to 2012. He continued to amaze his trainer and his peers as he had in the past, and it was clear that he had a promising future in this field. But after finishing the training, he was unable to secure a suitable job for himself.
Even though he was doing nice deeds, he wasn't content. He felt unfulfilled. After a string of unfortunate events, he became demoralised and returned home. He gave up on his aspirations and began a year of freelancing. But destiny had other plans. One day he decided on the spur of the moment to create his own tattoo parlour, and with the help of his friends and family, he was successful in doing so.
Devil's entire life was altered by that. People still adore his work today, and it's one of India's most well-known tattoo studios. They travel great distances to see and highly praise his studio. This is the tale of Devil Singh, a man who was well versed in what to do from his schooldays on and who is now nightly reaching new heights. Studio Name – Dead Devil Tattoo & Piercing Studio – best Tattoo Studio in Lucknow | Best Tattoo Artist in Lucknow Map- https://g.co/kgs/CzMN3z Instagram – https://instagram.com/deaddeviltattoolucknow