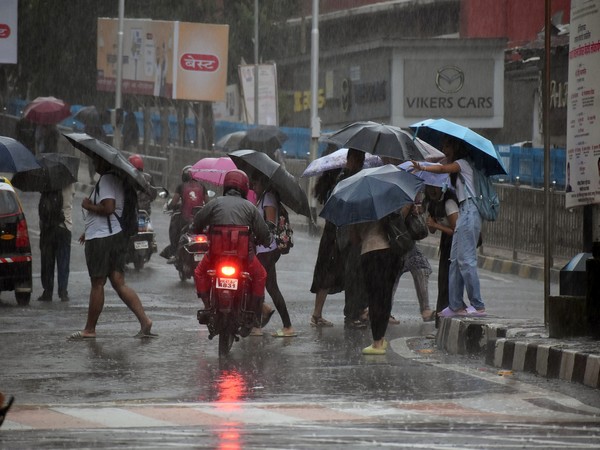 In the wake of continuous heavy rainfall in Maharashtra's Thane, Raigad, Pune, and Palghar districts, the India Meteorological Department (IMD) has sounded a 'red' alert, warning of heavy to extremely heavy rainfall in these regions for the following day. Additionally, parts of Mumbai and its suburbs, along with Ratnagiri, are under an 'orange' alert. The IMD has predicted heavy to very heavy rainfall with isolated extremely heavy falls in the Konkan region and adjoining ghat areas of Madhya Maharashtra over the next four to five days.
As a precautionary measure, Palghar and Thane district collectors have ordered the closure of all schools on Friday and Saturday. Residents have been advised to stay indoors, and authorities are on high alert to provide relief to citizens in case of emergencies.
The city of Mumbai has been grappling with heavy rainfall for several days, leading to the cancellation of over 100 local train services and causing severe traffic congestion across the city.
Tragically, the heavy downpour in Raigad resulted in a devastating landslide in a tribal hamlet, claiming 16 lives. However, 21 individuals were successfully rescued from the site. Due to ongoing bad weather and the threat of further landslides, the National Disaster Response Force (NDRF) temporarily suspended operations but will resume their search and rescue efforts tomorrow.
In response to the tragedy, Maharashtra Chief Minister Eknath Shinde visited the incident site to assess the situation and coordinate rescue operations. He stated that 103 people who resided in the affected area have been identified, and search efforts are underway to locate those who were out for work or attending residential schools at the time of the incident.
The Raigad landslide marks one of the most significant natural disasters in Maharashtra since the landslide at Malin village in Ambegaon tehsil of Pune district in 2014.
As the weather situation remains critical, authorities and rescue teams are working tirelessly to ensure the safety and well-being of residents in the affected regions, while citizens are urged to exercise caution and stay updated on official advisories.
Sources By Agencies