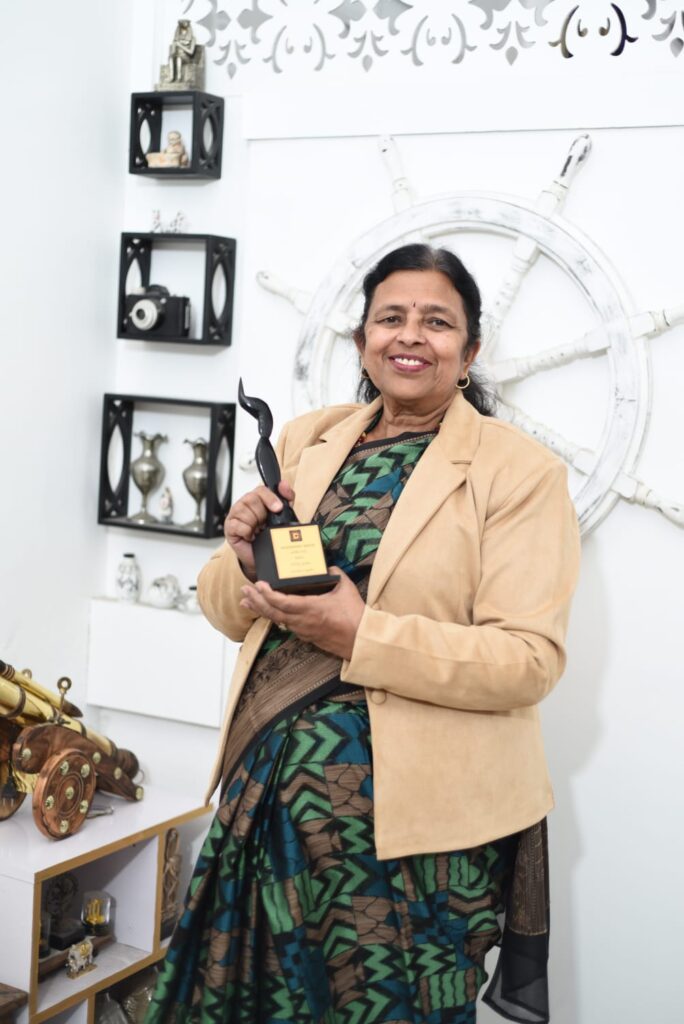 In the vibrant city of Delhi, a luminous star shines brightly, illuminating the realms of poetry, research, and dance. Usha Kiran Moodgal, a name synonymous with creativity and accomplishment, has not only set multiple world records but has also garnered prestigious awards for her contributions to Hindi literature and the performing arts. This article delves into the captivating life and achievements of Usha Kiran Moodgal, highlighting her remarkable talent as a poetess, researcher, and dancer.
Usha Kiran Moodgal's journey of intellectual pursuit began with her graduation, followed by post-graduate degrees in Hindi and History. Her insatiable thirst for knowledge led her to explore the depths of these subjects, enriching her understanding of language, culture, and heritage. This academic foundation laid the groundwork for her future accomplishments, providing her with a solid platform to express her ideas and creativity.
Usha Kiran Moodgal's poetic prowess is nothing short of extraordinary. Her published works include "Kavya Tulika" (काव्य तूलिका), a collection of Hindi poetry that has garnered widespread acclaim. Through her words, she weaves intricate tapestries of emotions, touching the hearts and souls of her readers. The depth and beauty of her verses have earned her numerous accolades, establishing her as a luminary in the realm of Hindi poetry.
Beyond her solo ventures, Usha Kiran Moodgal has also co-authored multiple poetry anthologies, further showcasing her versatility and collaborative spirit. Her contributions to these joint efforts have garnered laurels and recognition, solidifying her position as an influential figure within the literary community.
Usha Kiran Moodgal's dedication and immense talent have not gone unnoticed. She has been bestowed with prestigious awards and honors that celebrate her significant contributions to Hindi literature. The "Honorary Gold Medal Award by DRDC Global" acknowledges her relentless pursuit of literary excellence. Additionally, her magnum opus, "Kavya Tulika," has received the esteemed "Sahitya Sthambh Puraskar 2023" and "Sarvashreshtha Kavyitri 2023" from Drop of Change Publications. The "Maharshi Valmiki Bharatiya Gaurav Samman 2023" from Cherry Book Awards further highlights her remarkable achievements in contemporary Hindi literature.
The impact of Usha Kiran Moodgal's poetry extends beyond the pages of her books. Her compositions, such as "निर्णय" and "ख़ामोशी," have been recognized and awarded in various joint editions. Her ability to encapsulate profound emotions and convey universal truths through her verses has garnered widespread appreciation.
Usha Kiran Moodgal has adapted to the evolving landscape of literary expression, embracing the digital age with open arms. Through her Instagram handle, @ushakirankavyanjali, she shares glimpses of her compositions, engaging with a wider audience and inviting them into her poetic world.