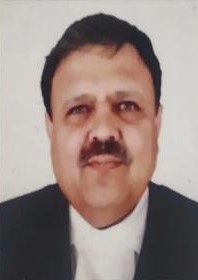 In a significant development, Justice Hemant M Prachchhak, the Gujarat High Court judge who declined to pause the conviction of Congress MP Rahul Gandhi in a criminal defamation case related to his 'Modi surname' remark, finds himself among 23 judges recommended for transfer by the Supreme Court Collegium. The recommendation, aimed at enhancing the administration of justice, was disclosed through a document posted on the Supreme Court website.
Justice Prachchhak's ruling in July, spanning 123 pages, dismissed Rahul Gandhi's request to stay his conviction, asserting that no grounds were presented to warrant such a reprieve. The Collegium's decision to transfer him, along with other judges, is framed as a move to improve the overall efficiency of the judicial system.
Previously, Justice Prachchhak had been a member of the legal team defending former BJP minister Maya Kodnani, an accused in the infamous 2002 Gujarat riots case. His legal career began as a lawyer in the Gujarat High Court, and he later served as assistant pleader for the Gujarat government under the leadership of then Chief Minister Narendra Modi. Subsequently, in 2015, he assumed the role of the Union government's standing counsel for the High Court of Gujarat, retaining the position until 2019.
In 2021, he was appointed as a judge in the Gujarat High Court, marking another phase in his judicial career.
The list of recommended transfers also includes Justice Samir Dave, who had recused himself from hearing Teesta Setalvad's petition to quash an FIR against her for alleged evidence fabrication in the 2002 Godhra riots case. Furthermore, Justice Gita Gopi, who withdrew from a hearing on Rahul Gandhi's plea to suspend his conviction, is also part of the list.
Justice Samir Dave recently attracted controversy for referencing the "Manusmriti" during a hearing involving a minor rape survivor's plea to terminate her pregnancy. This remark stirred debate due to its implication on historical perspectives on women's age and maturity.
Notably, four judges from the Punjab and Haryana High Court and one from the Allahabad High Court are also featured in the roster of recommended transfers, in accordance with the collegium resolution of August 3. The decision was reached by the Collegium, comprising Chief Justice of India DY Chandrachud, Justice Sanjay Kishan Kaul, Justice Sanjiv Khanna, Justice BR Gavai, and Justice Surya Kant, during their meeting on August 3. A follow-up meeting on August 10 resulted in the recommendation of an additional 14 names.
As the process unfolds, the reassignment of these judges seeks to strengthen the judiciary's overall effectiveness while sparking discussions about the dynamics of judicial transfers and their implications on the delivery of justice in the country.
Sources By Agencies