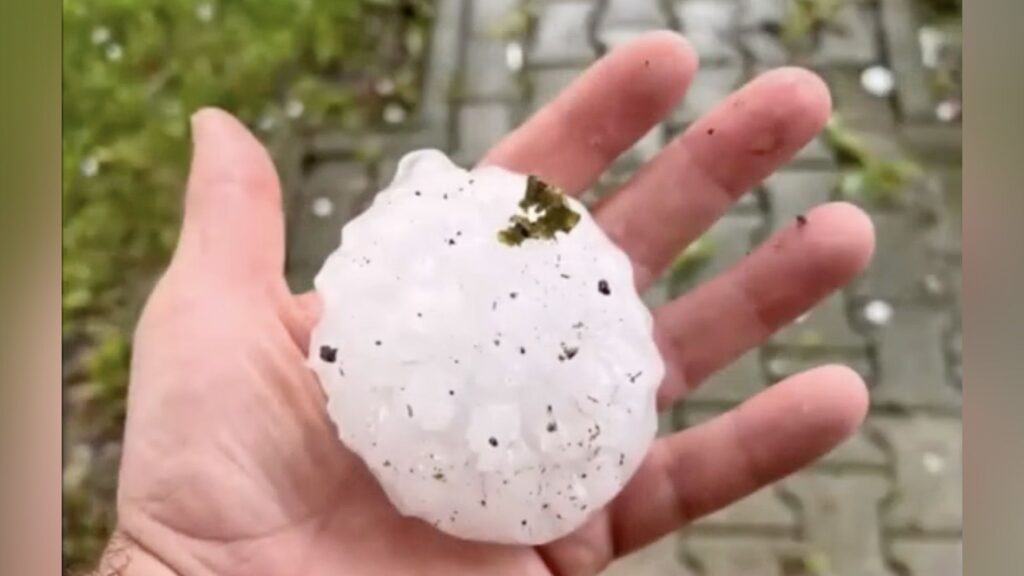 Italy's tranquil Veneto region turned into a scene of chaos as a powerful hailstorm swept through, leaving a trail of destruction and more than 100 people injured. The hailstones, some measuring up to 10 cm in diameter and as large as tennis balls, shattered windows, damaged trees, and caught locals off guard.
Local authorities, including regional president Luca Zaia, expressed their astonishment at the intensity of the storm. Emergency services were overwhelmed with more than 500 calls for help as properties were damaged and residents suffered injuries in several cities. Videos of the giant hailstorms in Padova, Veneto, flooded social media, illustrating the magnitude of the disaster.
"The wave of bad weather, after having impacted our mountain regions, has now also hit the plains, causing injury to some people," stated Mr. Zaia. He further added that the majority of injuries were caused by broken glass and people slipping on the hailstones. The regional president expressed gratitude to the rescuers who promptly intervened and initiated restoration work.
Aside from the hailstorm, the affected region also experienced ferocious winds reaching speeds of up to 140 kmph, compounding the damage and disruption.
Reports from Italian newspaper La Repubblica painted a grim picture of the aftermath, describing trees "snapped like toothpicks" and sheet metal roofing "ripped from houses," landing several hundred meters away.
As Italy grappled with hailstorms and rain, other parts of Europe battled a severe heatwave that sparked wildfires, compounding the region's weather woes. In parts of Greece and the Canary Islands, firefighters struggled to control blazes while Spain issued heat alerts to cope with the soaring temperatures. Southern France reported several local temperature records being shattered during the heatwave.
Meteo France, the country's meteorological agency, noted a record-breaking temperature of 29.5 degrees Celsius in the Alpine ski resort of Alpe d'Huez, which sits at an altitude of 1,860 meters. Additionally, the foothills of the Pyrenees saw a record temperature of 40.6 degrees Celsius recorded in Verdun.
The United Nations' World Meteorological Agency (WMO) highlighted the concerning trend of increasing heatwaves, indicating that global warming's impact "shows no signs of decreasing." This stark reminder of climate change's effects emphasizes the urgent need for sustainable measures to mitigate extreme weather events.
As Italy recovers from the unexpected and devastating hailstorm, communities across Europe brace themselves for more weather-related challenges amid growing concerns over the planet's changing climate patterns. The need for climate action and preparedness has never been more evident, as extreme weather events continue to pose significant risks to lives and livelihoods worldwide.
Sources By Agencies