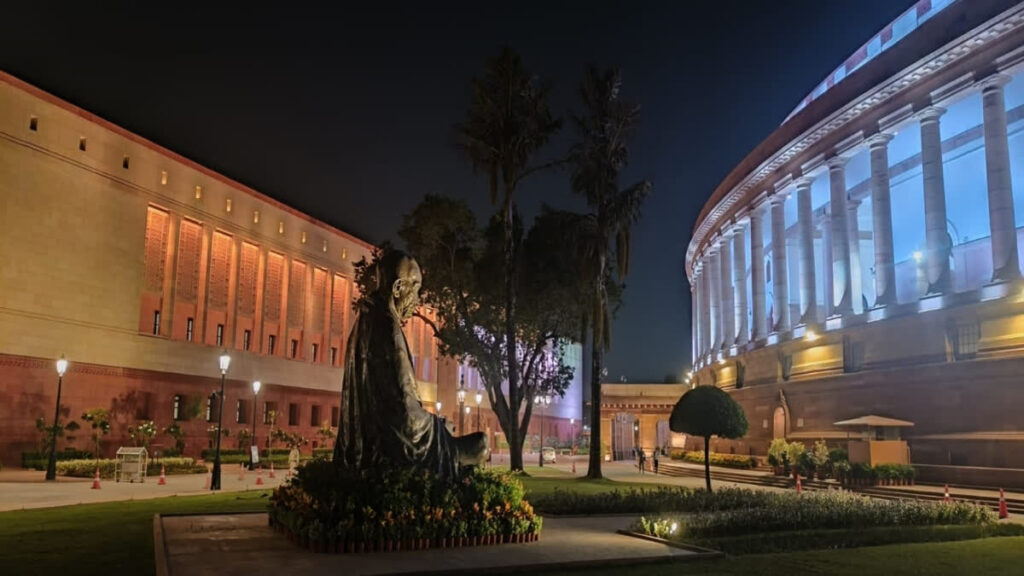 The Indian government has announced a "special session of Parliament" scheduled to take place from September 18 to 22, but the agenda remains undisclosed. Union Minister Pralhad Joshi shared this information on X (formerly Twitter), mentioning that there will be five sittings during this period. Despite government sources indicating that the agenda might cover Amrit Kaal celebrations and India's status as a 'developed nation,' no indication of any significant legislation has been given.
Speculation is rife that this special session could initiate the transition from the old Parliament building to the new one. Consequently, the session could potentially start in the old building and conclude in the new facility.
It's worth noting that this session might not be a joint assembly of the Lok Sabha and Rajya Sabha. Although government sources hint at discussions around Amrit Kaal celebrations and India's developmental progress, no mention has been made of any crucial bills to be passed.
The announcement of the special session has triggered criticism from various opposition leaders, particularly from Maharashtra. The timing of the session overlaps with "India's most important festival of Ganesh Chaturthi." Shiv Sena UBT's Priyanka Chaturvedi expressed disappointment at the choice of dates, while the Nationalist Congress Party's Supriya Sule requested rescheduling.
Jairam Ramesh, a spokesperson for the Congress party, labeled the special session as a tactic to manage the news cycle in a "Modi style." He also highlighted a forthcoming mega opposition meet in Mumbai, underscoring that the demand for a Joint Parliamentary Committee (JPC) inquiry will continue.
The timing of the special session coincides with the third meeting of the opposition bloc I.N.D.I.A, and it occurs against the backdrop of significant national events. India recently hosted the G20 Summit in Delhi, from September 8 to 10. Additionally, the session follows the government's openness to conducting elections in Jammu and Kashmir, as revealed during a Supreme Court hearing regarding the revocation of Article 370.
The last Parliament session, the Monsoon Session, was held from July 20 to August 12. During this period, 23 bills were passed, accompanied by opposition protests on various issues. A noteworthy aspect of the session was a three-day-long debate on a 'no-confidence' motion presented by the Congress and the Bharat Rashtra Samithi.
Sources By Agencies