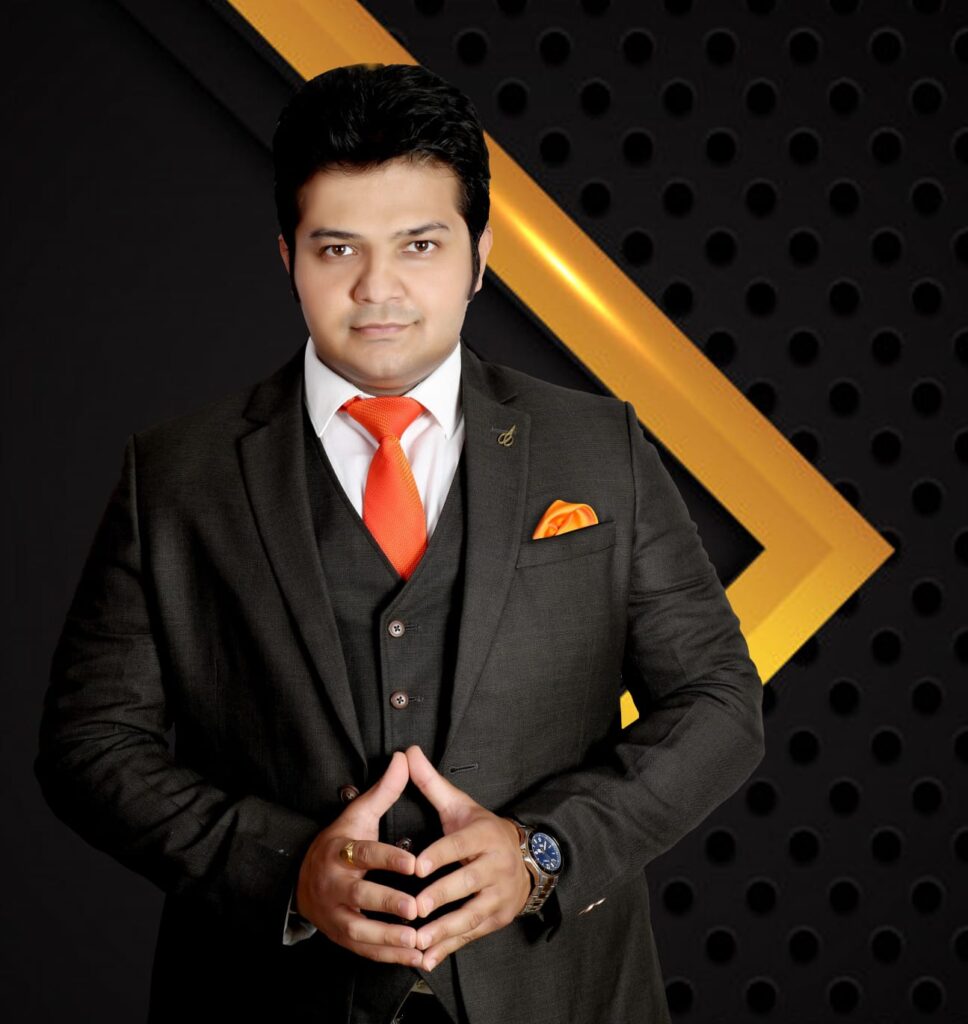 In a world where the intricacies of human behavior remain an enigma, Gaurav Dwivedi emerges as a beacon of understanding and empowerment. Born on October 18, 1988, in the culturally rich city of Ajmer, Rajasthan, Gaurav's journey has unfolded as a testament to his unwavering commitment to unraveling the mysteries of the human psyche and guiding individuals towards self-discovery.
The Art of Face Reading: A Journey into Personality Deciphering
Gaurav Dwivedi's journey is a remarkable one, steeped in the art of Face Reading—an ancient practice that has now found a modern champion in him. Rather than dismiss it as a mystical parlor trick, Gaurav elevates Face Reading to a scientific art, capable of revealing the depths of an individual's character, personality traits, and even life situations. "Face Reading is the science and art of reading faces. It is a way to understand yourself better or know any person's character, personality, situation, or almost anything about them through their face," Gaurav explains.
With his deep-seated belief in the transformative potential of Face Reading, Gaurav has touched the lives of over 40,000 individuals through his immersive workshops—both conducted in person and virtually. These workshops are not merely informative sessions; they are transformative journeys that empower individuals to navigate their lives with greater self-awareness and insight into their own and others' behaviors.
Bridging the Gap: Sales Training and Behavioral Insights
Gaurav Dwivedi's contributions, however, extend far beyond the realm of Face Reading. He's also established himself as a sales training maven, leveraging his profound insights into human behavior to engineer innovative strategies for sales optimization. Through a blend of psychology and business acumen, Gaurav crafts workshops that bridge the gap between understanding human behavior and driving corporate success.
His impact resonates deeply within the corporate world, with well-known names such as HUL, LIC, TATA, and PNB among the beneficiaries of his workshops. By harnessing his understanding of human behavior, Gaurav empowers sales teams to forge more authentic connections with clients, understand their needs on a deeper level, and ultimately enhance their sales performance.
The Odyssey of Empowerment: From Government Job to Entrepreneurship
Gaurav Dwivedi's journey is a story of audacious determination and transformation. Departing from the safety of a stable government job, he embarked on an uncharted path—venturing into the world of online coaching and entrepreneurship. This transition wasn't a mere career shift; it was a daring leap that showcased his resilience and visionary spirit.
Incredibly, within the span of just one year, Gaurav's monthly earnings skyrocketed from 80,000 INR to an astounding 10 lakhs INR. This meteoric rise is a testament to his unyielding belief in his abilities, his capacity to adapt and innovate, and his commitment to continuous growth. His journey stands as an inspiration to countless individuals who aspire to break free from conventional trajectories and chase their entrepreneurial dreams.
Recognitions and Impact: A Trail of Empowered Lives
Gaurav Dwivedi's contributions have not gone unnoticed; in fact, they have been celebrated on both national and international platforms. He has been honored with over 20 awards, including the prestigious "Best Face Reader" award, which attests to the authenticity and depth of his work. His clientele encompasses a diverse spectrum of society, from Bollywood celebrities to politicians, sports personalities, and individuals from all walks of life. Their testimonials stand as a testament to the tangible impact Gaurav's insights have had on their health, relationships, and overall well-being.
Media Spotlight and Outreach: Amplifying the Message
Gaurav's journey has attracted the attention of prominent media outlets, further amplifying the reach of his work. Renowned publications such as Lokmat Times and Mid-Day have featured his insights and accomplishments, spreading his message of empowerment and self-discovery to a broader audience. Gaurav's official website and LinkedIn profile serve as virtual portals for those seeking to connect with his work, benefit from his expertise, and embark on their own journeys of personal and professional growth.