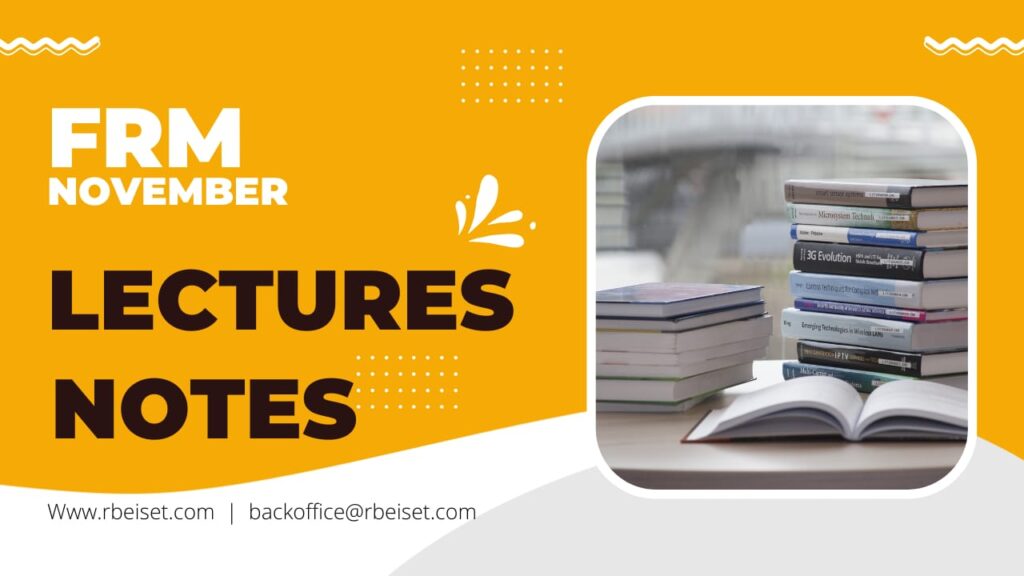 FRM is the globally recognized professional designation for financial risk managers. The FRM designation is earned by passing two exams: Part I and Part II, which are administered by the Global Association of Risk Professionals (GARP).
In order to help you prepare for your FRM exam, we've put together a comprehensive guide that covers everything from the FRM syllabus and mock exams to revision notes and lectures.
FRM Preparation under Deepak Goyal
Deepak Goyal is a highly experienced and well-qualified FRM instructor. He has been teaching the FRM exam preparation course for over 5 years. He is very familiar with the FRM syllabus and he has designed his own mock exam and practice test to help students prepare for the exam.
Deepak Goyal's course is very comprehensive and it covers all the topics in the FRM syllabus. His lectures are very clear and concise, and he provides a lot of valuable tips and techniques to help students master the material. He is also very responsive to questions and provides prompt feedback. Overall, Deepak Goyal's FRM exam preparation course is excellent. It is very comprehensive and covers all the topics in the syllabus.
FRM Lectures
There are a number of ways to prepare for the FRM exam, but one of the most effective is by attending FRM lectures. These lectures are given by experienced financial risk managers and cover all aspects of the exam syllabus. Attendees can ask questions and get clarification on any topics they are unsure about.
FRM lectures are typically held over a weekend or a week, and they can be attended in person or online. Many people find that attending FRM lectures in person is more beneficial, as it allows for better interaction with the lecturer. However, online lectures can be just as effective if they are well-structured and the attendee is able to ask questions.
Attending FRM lectures is an excellent way to prepare for the exam and increase your chances of passing.
FRM Notes
There are a few keynotes to FRM exam preparation that can help make the process more manageable and streamlined.
First and foremost, it is important to start early and give yourself plenty of time to study. The earlier you start, the more time you will have to familiarize yourself with the material and understand the concepts.
Another important point is to create a study plan and stick to it. Having a plan will help you stay organized and on track. Make sure to include breaks in your study plan so that you can relax and recharge.
In addition, it is helpful to use multiple resources when studying for the FRM exam. This includes using textbooks, online resources, lectures, and practice exams. Using a variety of resources will help you understand the material better and remember it for the exam.
Finally, make sure to review your notes and practice tests regularly leading up to the exam. This will help ensure that you are prepared on exam day.

If you need Lectures, notes, mock exams, practice test, mind maps and doubts solving sessions then you can directly contact Deepak Goyal sir for CFA and FRM exam preparation. You can even go to their website for more details. Even you can mail him on backoffice@rbeiset.com
https://www.rbeiset.com

https://www.youtube.com/watch?v=2pdp2WOqe9U&t=170s