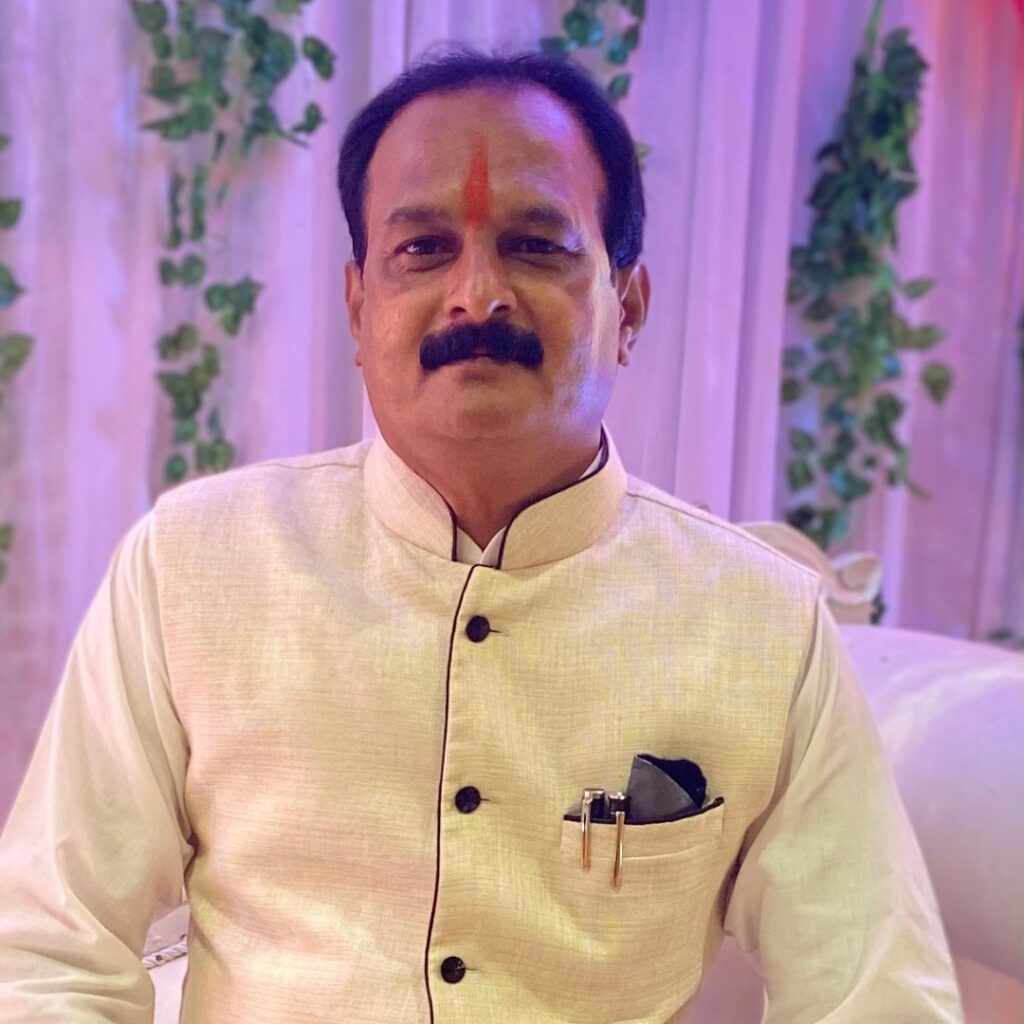 Dr. Vikrant G. Pawar, the Founder President of the Human Rights Foundation & Director of World Peace University and Police Dakshata Samiti, is a highly experienced social worker with a remarkable track record of over 20 years, dedicated to serving various sections of underprivileged communities. The journey with the Human Rights Foundation has not only brought immense personal satisfaction but also constant opportunities for learning and growth.
Dr. Vikrant G. Pawar earliest experiences of engaging with individuals from underprivileged backgrounds have provided him with a profound understanding of their immense potential. However, he also came face to face with the numerous challenges they endure due to the disadvantaged environments in which they live. These encounters have shaped his perspective and fuelled his determination to make a positive difference in their lives.
Over the past two decades, Dr. Pawar's work with NGOs has imparted invaluable lessons. He has come to realize that in addition to monetary assistance, individuals in need require consistent encouragement, motivation, counseling, and moral support. The goal is not simply to offer them temporary aid but to instill in them a sense of belief and self-confidence, which are vital tools for achieving lasting success.
Dr. Vikrant G. Pawar experiences with NGOs have further revealed the remarkable qualities possessed by the individuals he has encountered. He has witnessed their exceptional talents, patience, multitasking abilities, and innate inner strength and courage. Despite the challenges they face, these individuals display tremendous resilience and determination.
Through the Human Rights Foundation, Dr. Pawar and his team provide essential support to HIV-positive children, including medication, housing, and other necessities. Additionally, they focus on establishing facilities such as old age homes, orphanages, and schools for underprivileged children. At the core of their programs lies a firm belief in the skills and abilities of the individuals they work with. The foundation has witnessed the transformative power of this approach, which has enabled many individuals to not only secure sustainable incomes for themselves and their families but also become more confident and independent human beings.
The Human Rights Foundation, driven by Dr. Pawar's vision, works closely with target groups to enhance their overall development, nurture their talents, and cultivate their self-confidence. They achieve this by providing educational, rehabilitation, vocational, and various other training programs tailored to the specific needs of the communities they serve.
As a registered non-governmental organization, the Human Rights Foundation reaches out to individuals from lower sections of society, offering them education, exposure, resources, and career opportunities to attain financial independence and uplift their entire families. Their initiatives extend beyond material support; they aim to foster social awareness and promote empathy among individuals from diverse backgrounds and cultures. Recognizing the significance of social and ethical norms, as well as the resources and support systems within families, schools, and communities, the foundation strives to empower individuals to create positive change in their lives.
Particularly in tribal regions, the Human Rights Foundation focuses on addressing the needs of marginalized communities and facilitating positive transformation in their lives, policies, programs, and community institutions. Their program provides multifaceted and comprehensive support, encompassing financial assistance for education, as well as nutrition, healthcare, and other essential needs.
Educational workshops, art and craft programs, and leadership and communication skills training are among the activities organized by the foundation. These initiatives are designed to foster self-confidence and empower individuals to become active contributors to society.
Driven by the aim to effectively utilize existing resources and promote the development of civil society, the foundation embarked on a process that resulted in the establishment of a formal coalition of legal NGOs in the region. This process involved expanding and strengthening the organization's activities, utilizing available resources, and promoting collaboration among various stakeholders. To evaluate the outcomes of this process, a seminar for result evaluation and a final conference were organized, creating a platform for knowledge sharing and collective growth.
The foundation focuses on empowering marginalized groups by instilling self-confidence and providing education, training, and comprehensive support. Their initiatives range from organizing social events and awareness programs to establishing educational facilities, old age homes, and orphanages. The Human Rights Foundation aims to enhance overall development, nurture talents, and promote independence and self-reliance through various programs and partnerships with communities. By addressing the needs of people in tribal regions and fostering social awareness, they strive to bring positive change and create a more equitable society.