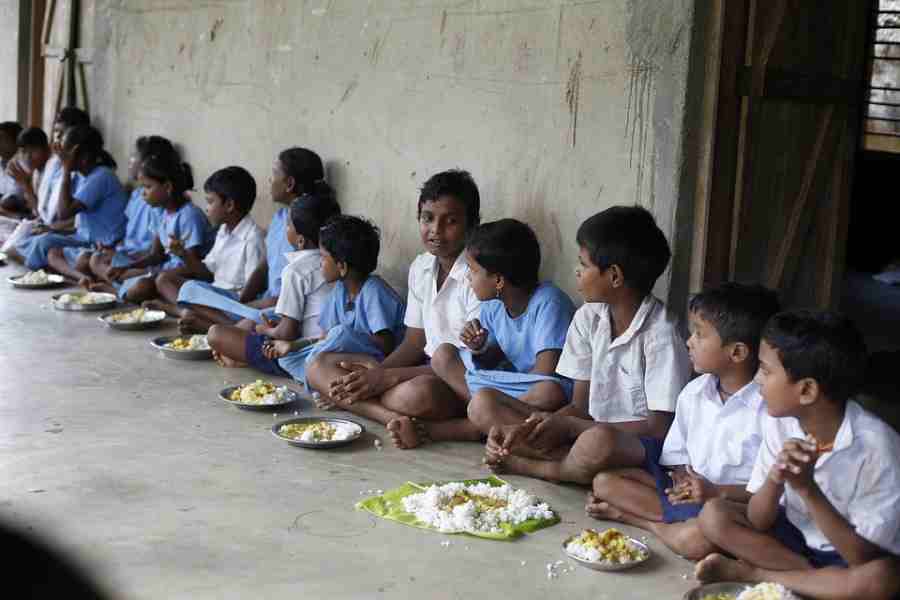 In a concerning incident, approximately 70 students from a government school in southwest Delhi's Dabri area were hospitalized after allegedly consuming a mid-day meal. The Delhi government swiftly responded by issuing a show cause notice to the mid-day meal provider responsible for supplying the food to the school.
A Delhi government official confirmed that all affected children were in a stable condition. Authorities emphasized the importance of ensuring the proper quality and safety of meals provided to school children and warned the meal providers accordingly.
The incident unfolded in Sarvodaya Bal Vidyalaya School, Durgapark in Sagarpur, when students of Class VI to VIII reportedly experienced vomiting and stomach discomfort after consuming the mid-day meal. In response to a PCR call received around 6 pm, Deputy Commissioner of Police (southwest) Manoj C stated that students were quickly shifted to DDU Hospital and Dada Dev Hospital, Dabri.
According to authorities, the school administration mentioned that the students were served puri subji as part of the mid-day meal, followed by soya juice. It was after consuming the soya juice that students began to complain about stomach pain and vomiting. The distribution of further food and juice was promptly stopped upon receiving reports of discomfort.
Upon arrival at the scene, the crime team took action and seized remnants of the food and juice for further analysis. Deputy Commissioner of Police Manoj C assured that all students were currently in stable condition and that necessary medical attention had been provided.
Highlighting the gravity of the situation, Manoj C stated, "Puri subji was served in the mid-day meal followed by soya juice to the students. When the students complained about pain, further distribution of food and juice was stopped. All students are stable as of now." He further confirmed that an FIR (First Information Report) would be registered, and a thorough investigation into the matter would be conducted to ascertain the cause of the incident.
The incident raises concerns about the safety and quality of mid-day meals provided to students in government schools. Authorities are determined to uncover the root cause of the incident, and anyone found guilty of negligence will not be spared. The incident serves as a reminder of the critical importance of ensuring the well-being of school children and maintaining the highest standards in food safety and hygiene.
Sources By Agencies