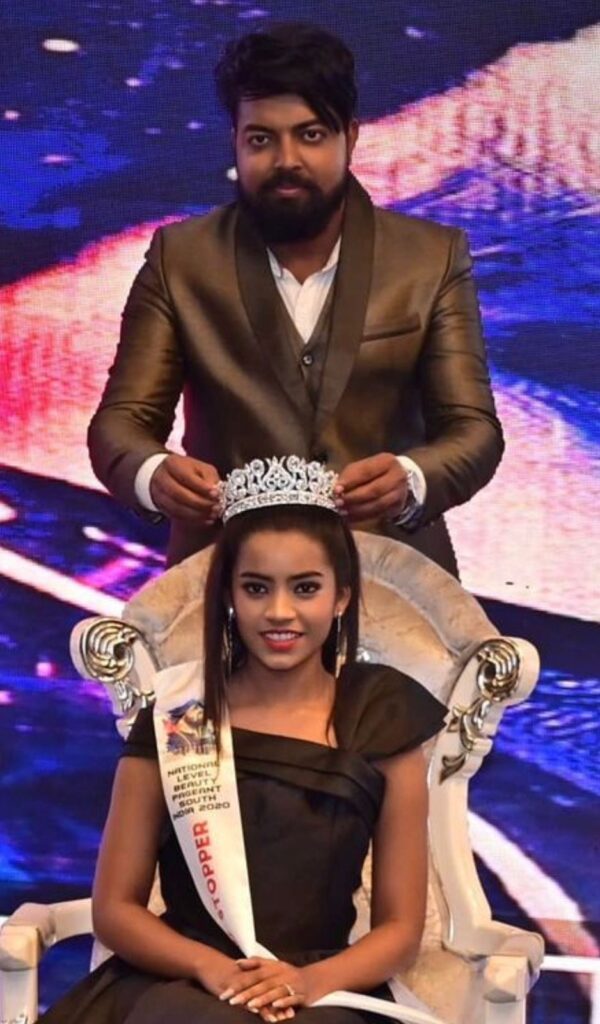 Anish Creations, a prominent event management company, recently organized the Classy Icons of South India National Level Beauty Pageant. The event was a grand success, and the CEO and founder of Anish Creations, Mr. T.A. Anish, was present to honor and crown the showstopper of the evening, Miss Professional Model Priyanka.
The event saw many talented and gorgeous models from all over South India, competing for the prestigious title. The participants showcased their skills and beauty in various rounds, including the traditional wear round, western wear round, and evening gown round.
Apart from Mr. T.A. Anish, the event was graced by many eminent personalities from the fashion and entertainment industry. The guests were highly impressed with the level of talent and hard work put in by the participants.
Miss Professional Model Priyanka was crowned the showstopper of the event, amidst huge applause and cheers from the audience. She thanked the organizers and her fellow contestants for making the event a memorable one.
The event was a great success, and Anish Creations received praise for their flawless execution of the beauty pageant. Mr. T.A. Anish expressed his satisfaction with the event's outcome and congratulated all the participants for their hard work and dedication.