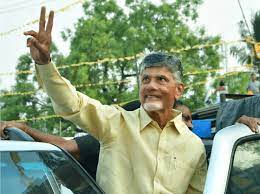 Former Andhra Pradesh Chief Minister Chandrababu Naidu has approached the Supreme Court seeking relief after the Andhra Pradesh High Court dismissed his request and sent him to two days of police custody in an alleged corruption case related to AP Skill Development.
Naidu, who was arrested on September 9, is accused of misappropriating funds from the Skill Development Corporation, resulting in an alleged loss of over ₹300 crore to the state. The state police's crime investigation department (CID) has named Naidu as the "principal conspirator" and "accused number 1" in the alleged multi-crore scam. He was previously listed as "accused number 37."
The case centers on the establishment of clusters of centers of excellence in Andhra Pradesh, with an estimated cost of ₹3,300 crore. However, it is alleged that the project caused a loss of over ₹300 crore to the state. The CID contends that, before expenditure by private entities, the government provided an advance of ₹371 crore, which was its full 10 percent commitment.
Investigations have suggested that Naidu, who was the head of the government and its highest executive at the time, orchestrated the entire scheme, according to the CID.
The arrest of the Telugu Desam Party (TDP) chief has created political upheaval in Andhra Pradesh, with clashes between party workers protesting his detention. The timing of these events is crucial, as they occurred just months before national and assembly elections in the state.
As Naidu seeks Supreme Court relief, the case continues to draw significant attention and has become a major point of contention in Andhra Pradesh politics.
Sources By Agencies