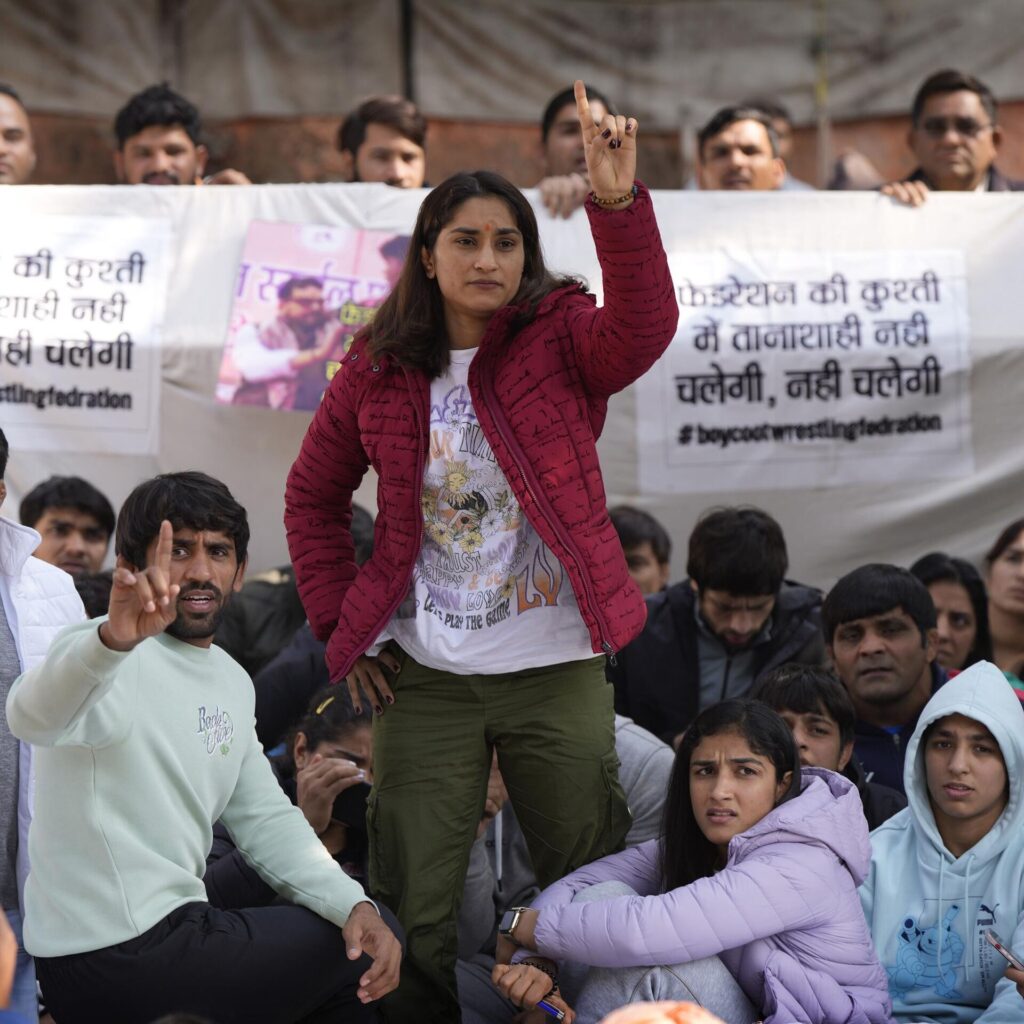 In a significant development, top wrestlers in the country have decided to call off their five-month-long protest against the Wrestling Federation of India (WFI) chief Brij Bhushan Sharan Singh. The wrestlers had been demanding Singh's arrest over allegations of sexual harassment, including the harassment of a minor wrestler. Instead, they have opted to pursue their battle in the court of law.
Leading wrestler Sakshi Malik took to Twitter to announce the decision, stating that the "battle will continue in court." The wrestlers' protest began in January this year, and they had demanded the immediate arrest of Brij Bhushan Singh, accusing him of sexual harassment of several women wrestlers, including a minor.
During a meeting with the government, the wrestlers were promised that a charge sheet would be filed against Brij Bhushan Singh by June 15. On Sunday, Sakshi Malik revealed that the chargesheet had indeed been presented in court on the promised date, leading the wrestlers to call off their protest.
Sakshi Malik also mentioned that the process of reforming the wrestling association had commenced as promised, with the election of the new wrestling association scheduled for July 11. However, the wrestlers expressed their intention to wait for the implementation of the election before taking further action.
It is worth noting that the Gauhati High Court has issued a stay order on the wrestling body's polls based on a petition filed by the Assam Wrestling Association (AWA) against the Indian Olympic Association (IOA) ad-hoc panel, the Sports Ministry, and the WFI.
Prominent Olympians, including Vinesh Phogat, Sakshi Malik, and Bajrang Punia, had demanded Brij Bhushan Singh's arrest over allegations of sexual harassment made by seven wrestlers, including the minor athlete. However, the police recommended the cancellation of the complaint filed by the minor wrestler against Singh, citing a lack of corroborative evidence. Singh himself denied all the allegations made against him by the wrestlers.
Last week, when asked about their future course of action, Sakshi Malik's husband and wrestler Satyawart Kadian mentioned that they were still discussing the matter and would provide updates later.
In response to the wrestlers' demands, the Union Sports Minister Anurag Thakur agreed to their proposals, which included the formation of an Internal Complaints Committee within the WFI, headed by a woman.
As the wrestlers now shift their battle to the courtroom, all eyes will be on the legal proceedings surrounding the allegations of sexual harassment against Brij Bhushan Sharan Singh. The outcome of the court case will have significant implications for the future of Indian wrestling and the pursuit of justice for the wrestlers involved.
Sources By Agencies