Artist Mr. Selvakannan Rathinam, Founder of SK's THE LINES & CURVES, INDIAN ART FACTORY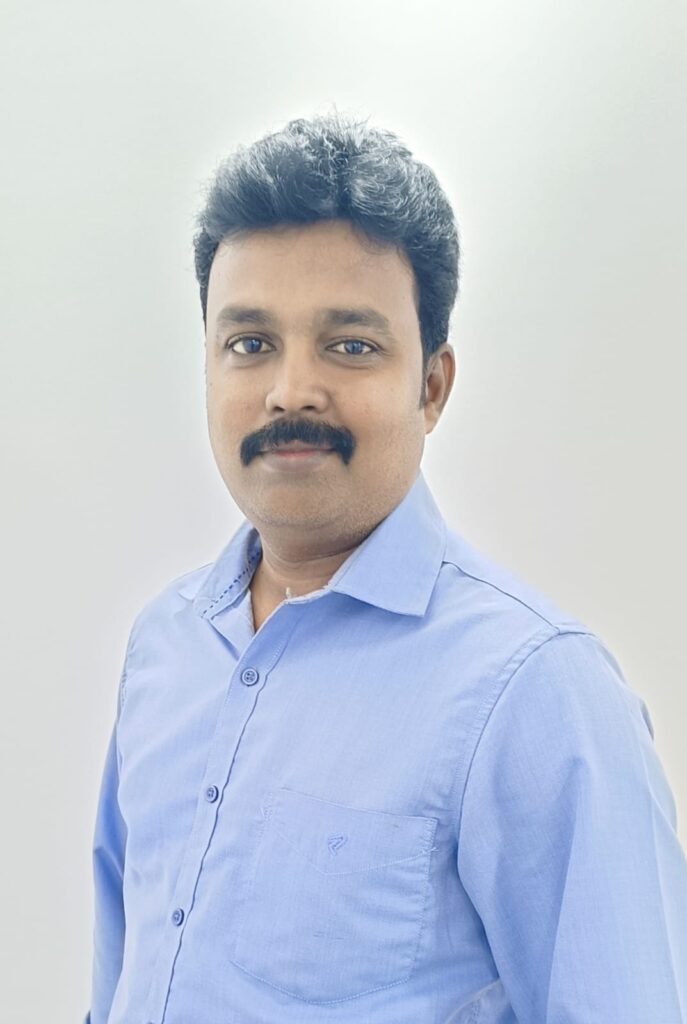 When we all struggled, panicked, vanished, financially & mentally retarded during COVID period, especially during full lockdown. Do you know what this guy did? No, no not just did. He created. While we we're searching for our lost paths because of pandemic, this guy just created a new path or career for himself. Even he found what he is capable of. This Pandemic has transformed the situations of many people's life miserably. But the same pandemic has changed this artist's life melodramatically. Before this pandemic lockdown he didn't even know that he could do Arts. This Artist started painting fortuitously in December 2019, just before pandemic lockdown. He even brought his first ever painting brush at this period only.
Post which, universal lockdown came into act, because of the pandemic circumstances. At this period of stressful state at home, prompted his attention towards painting. At the preliminary phase, he started drawing simple paintings. But after that he wanted to test himself to try something exceptional, and started to paint all kind of styles. After seeing his paintings, we definitely couldn't able to classify him with one particular style. Each of his paintings are in diverse style.
So far, he has done Landscapes, Portraits, & Modern Arts too. Some of his recent paintings themed Social Awareness has become a huge hit and made him, a globally recognized artist now. He said, this success had tempted him to draw more social awareness paintings.
He said, "Despite, being an academically strong student, I couldn't able to complete my college degree because of some personal reasons. From that day I've been struggling to attain something in my life, I never wished to have a normal entrepreneur life. I always wanted to get some recognition from this society. But I don't know which is going to be my road. To be very frank, I'm an accidental artist. Now, I'm damn sure that I found my road and I'm on the right direction.
He further added, "I came to know that i can do artworks at the age of 34 only. Being a strong believer of the term 'Everything happens for a reason' may be this is what i born to do. Now, I strongly believe that each and every one is definitely talented in some way. Only thing is you have to self-realize & discover that inner talent and need to develop it. If I can, everyone can"
Now he is having his own art gallery, SK's The Lines & Curves at Chennai. His mission of creating a multilevel hub for each & every artist around the world. His vision to create an ultimate platform to cultivate, motivate, develop & honor every talented artist around the world.
The Awards he has received so far,
Kalaratnam Award from Kalaratnam Foundation of Art Society
Bharatiya Kalaratna Art Excellence Award 2022 from Ajanta Ellora International Art Gallery
Bharatiya Icon Award from FIREBOXX
Most Inspirational Artist Award 2022 from Magic Book of Records
Indian Icon Award from Advanced Growth Learning(AGL)
Kala Shiromani Award from Kalakunj Foundation
Kala Sadhu Award from World Academy of Literature, History, Art & Culture (WALHAC)
Kala Gaurav Samman from Kalaratnam Foundation of Art Society
Indian Icon Award 2021 from US Art Gallery
Best Artist Icon of the year 2022 from FIREBOXX
Artist of the Decade Award from US Art Gallery
Universal Artist World from Kalaratnam Foundation of Art Society
Best Creative Artist Award 2022 from AKM Kala Sangh
Best Achiever Award 2022 from Magic Book of Records.
And many more awards, and also won many national & international level art competitions.
Now he is a successful artist. We definitely believe that he'll reach many heights.
Read Full Article on Xpress Times & Follow us on Instagram Xpress Times