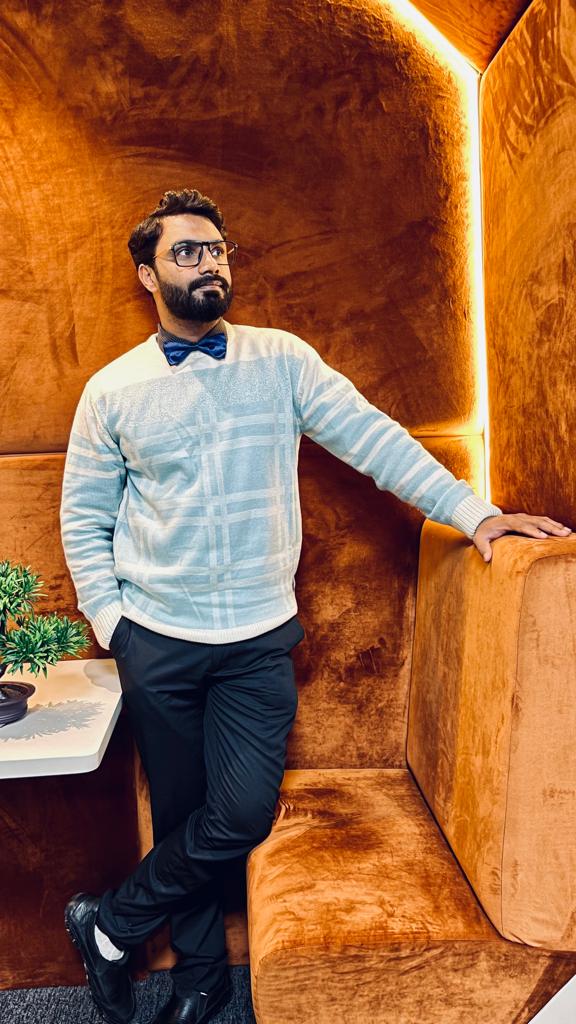 In the fast-paced world of IT/ITES, where technology is constantly evolving, the need for skilled professionals and effective talent development has never been more crucial. Leading the charge in this realm is Anumalla Sandeep Rao, the Head of Learning and Development/Quality at TEKWISSEN. With a career spanning 14 years, Sandeep has become a driving force in the industry, revolutionizing talent development and change management.
Throughout his career, Sandeep has been a catalyst for change and growth in the IT/ITES industry. His deep understanding of the industry's dynamics and his hands-on operational experience have made him a trusted advisor and a go-to expert in the field. His diverse expertise spans areas such as training management, learning and leadership development, leadership coaching, employee engagement, change management, conflict management, and talent management.
One of Sandeep's key strengths lies in his ability to navigate complex organizational structures and influence senior business leaders and CXO-level stakeholders. His L&D projects have taken him across geographies, including the US, UK, and India, where he has successfully implemented initiatives that have had a lasting impact on organizations. His strategic insights and innovative approaches have transformed the way companies approach talent development, resulting in enhanced performance and productivity.
At TEKWISSEN, Sandeep plays a pivotal role in shaping the company's learning and development landscape. He spearheads in-house and external coaching initiatives, ensuring that employees are equipped with the skills and knowledge necessary to thrive in a rapidly changing industry. Sandeep's vision and passion for his work are evident in his ability to inspire and motivate teams, fostering a culture of continuous learning and growth.
Recognizing his exceptional contributions and expertise, Sandeep was recently honored as one of the "40 Under 40 Rising & Emerging Industry Experts." This prestigious award highlights his remarkable achievements and his dedication to pushing the boundaries of talent development in the IT/ITES sector. It serves as a testament to his unwavering commitment to excellence and his ability to make a significant impact at a young age.
Beyond the accolades, Sandeep's impact on individuals and organizations is what truly defines his success. Through his leadership and coaching, he has empowered countless professionals to unlock their full potential and achieve their career goals. His ability to navigate complex challenges, facilitate change, and foster a culture of engagement has transformed workplaces, creating environments where individuals can thrive and organizations can succeed.
Sandeep's journey is far from over. As technology continues to advance at an unprecedented rate, the need for effective talent development and change management will only grow. With his wealth of experience, visionary mindset, and passion for his work, Sandeep is well-positioned to continue pioneering new approaches and driving meaningful transformation in the IT/ITES industry.
Anumalla Sandeep Rao stands as a beacon of excellence and innovation in the world of learning and development. His contributions have left an indelible mark on the industry, inspiring others to push the boundaries and elevate their own practices. As he continues to lead the way, we can only anticipate the groundbreaking advancements and positive changes that Sandeep will bring to the field of talent development in the years to come.