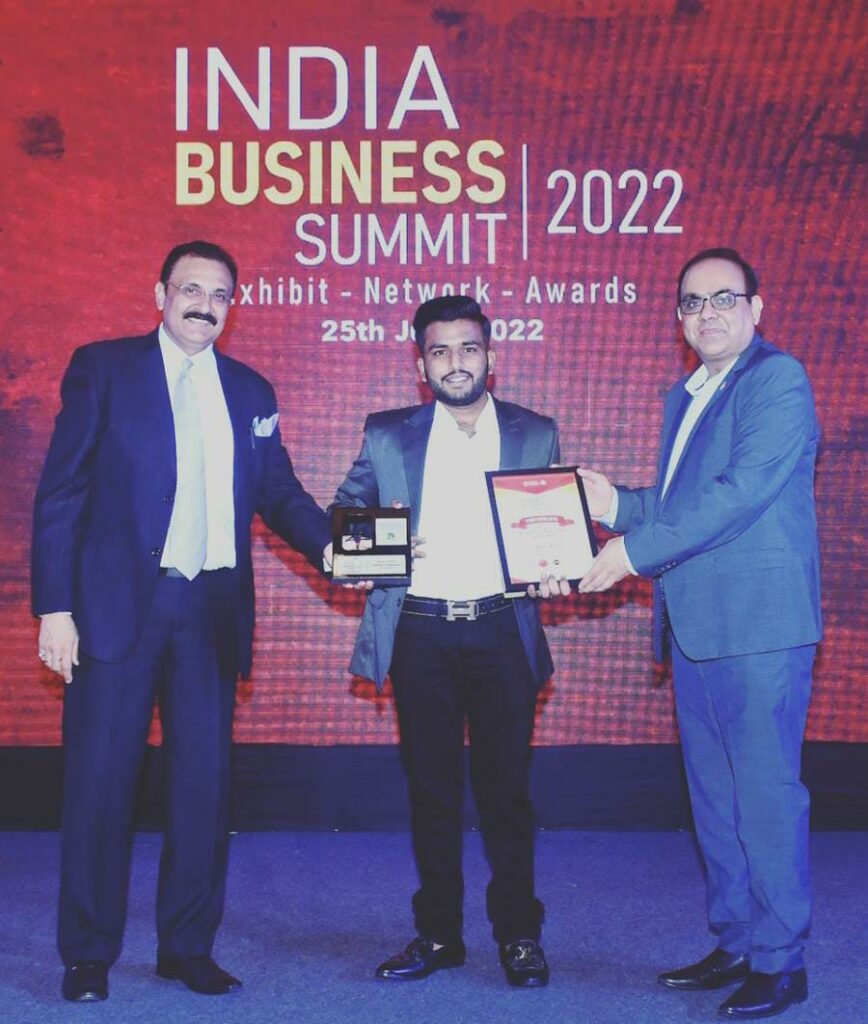 As every year in Indian business summit 2022. They felicitate hardworking , entrepreneurs more than 40 awards are given every year to entrepreneurs in different categories from all over India.
Akash Nale from Mumbai who founded an startup with an just idea without any investment gets awarded for title as youngest entrepreneur of the year 2022 this is award is given every year to an only one young businessman for his work in all over India.
Akash's company name is an omart. Omart trades in all healthy products and much more. Omart have created employment opportunities all over country. The buying experience of healthy products is totally changed and trust which omart have built within customers is comendable.
Akash's vision is to make a startup a multi millionaire dollar company.And create more job opportunities for youth of nation.
Akash himself have done all the job in his startup at initial stage of sales marketing and promoting brand.Now he has got young dedicated team.But still Akash is very focused on company. He does all the job what an employee of his company does.
Organisers belive that Akash can bring more startups like omart. He will play vital role in the growth of nation. And also promised to Akash that they will help whenever Akash needs.
Akash owns 100% equity in the omart he haven't diluted his shares or brought any investors onboard but he is most likely get funded by Dubai based investors.
We would really want young businessman's like Akash to come forward and work hard. -: Said by organisers
Website = http://Omart.MyEasyStore.in
Instagram = https://instagram.com/akashnale_?igshid=YmMyMTA2M2Y=
Instagram = https://instagram.com/omart.in?igshid=YmMyMTA2M2Y=