A message from Shriguru Majid in response to the country's stress over the Gyanvapi Temple and Mosque issue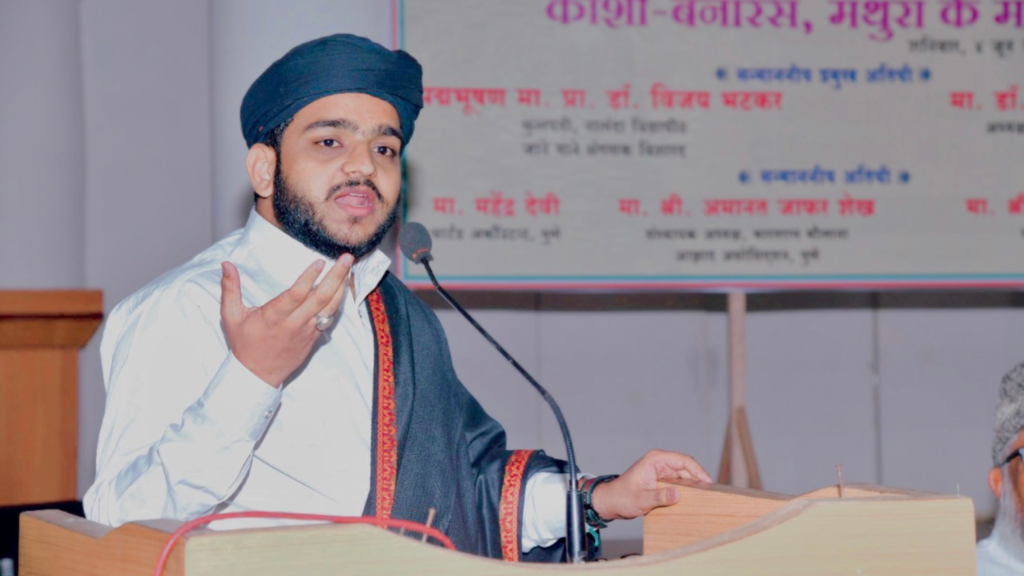 Considering the high conflicts in the nation regarding the issue of Kashi Vishwanath Temple and Gyanvapi Mosque, the World Peace Centre, Alandi, and Maharashtra State Muslim Intellectual Forum organised a High Level Conference on Peace Resolution for the issue of Kashi and Mathura Conflicts on Religious Places on June 4, 2022, in the Saint Dnyaneshwar Hall, Kothrud, in Pune.

The founder of the Zariya organisation and well-known spiritual leader, Shriguru Majid Paithankar, who is regarded as a true ambassador of Islam, was invited to speak at the conference as a guest speaker to share his thought-provoking message and propose a solution that would benefit all parties. Shriguru Majid, a Muslim by birth, adheres to the one true religion of humanity and has great influence in the hearts of citizens and on his disciples, as his teachings and work are for religious unity.
Calling Islam a religion of peace, Shriguru narrated the secular and compassionate incident in the life of Prophet Muhammad. Shriguru said, "When Prophet Mohammed was in Medina, a group of Christians came and requested him that we need a place for worship of God, and the holy prophet gave the prophet's mosque and said that you can pray here in our mosque itself."
Shriguru gave a message and said, "So we are the disciples of that Holy Prophet, who is Rehmat-ul-Alamin (mercy to all worlds), and we, being his disciples, also have to be kind to all humanity; and with those sensitive issues resulting in communal tensions, we have to avoid them and have to take a step ahead as a responsible citizen and a responsible Muslim so that we avoid these communal riots."

The conference was honoured with the presence of Chief Guest of the Event, Padma Bhushan and Padma Shri, Hon'ble Dr. Vijay P. Bhatkar, Chancellor of Nalanda University, Chairman, National Steering Committee (NSC) for Unnat Bharat Abhiyan (UBA); and Hon'ble Dr. P.A. Inamdar, President of the M.C.E. Society; with dignitaries like Hon'ble Amanat Jafar Shaikh, President of Bharat Ratna Maulana Azad Association; The Hon'ble MahaAdhikari of The Zariya International Gurukul of Kriya Sciences – Shri. Vinayak Sharma and many other Religious Speakers, Maulanas, Priests, Social Workers and philosophers were present in the conference.

The organisers of this conference, The Founding President of Maharashtra State Muslim Intellectual Forum, Hon'ble Dr. SN Pathan, Ex Vice-Chancellor of Nagpur University, and the Revered UNESCO Chair Holder for Human Rights, Democracy, Peace, and Tolerance, Hon'ble Prof. Dr. Vishwanath D. Karad, President of World Peace Centre (Alandi), requested Global Peace Ambassador Hon'ble Shriguru Majid to give his enlightening remarks and message as he is Known for his intellectual and effectual solutions for such issues considering high attention as the matter of faith and religion.

Dr. S.N. Pathan as the Coordinator of this august gathering mentioned Shriguru Majid as a messenger of peace. He praised Shriguru Majid's work in spirituality and communal harmony in the event and said, "Here among us is a very big personality—I will not say a person, I will say a personality—the proud of MIT Shriguru Majid Paithankar. His hands have miraculous healing powers. Whoever he touches and blesses will get cured and will have relief right away. This is not only my word; those who have seen the miracle say that he is miracalous.''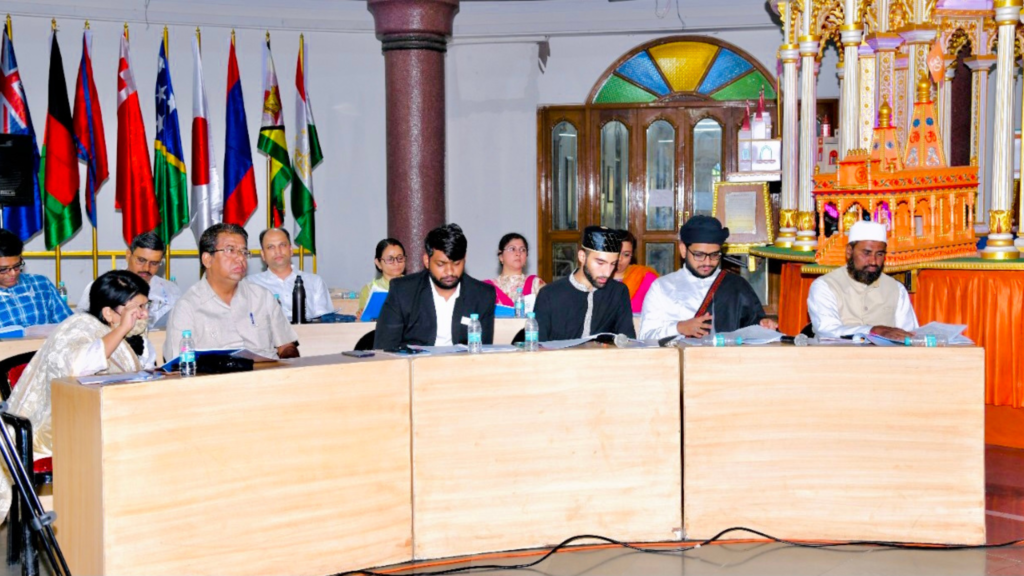 He also mentioned and praised Shriguru's annual Teerth Yatra (pilgrimage) with hundreds of people who can't afford to go on the religious pilgrimage to their holy sites such as Pandarpur, Jejuri, and Alandi.
Shriguru Majid giving the message and showing the importance of the place of gyanvapi, stated in his speech, "I believe it is a matter of faith when the place is mentioned in some purans of our Hindu brothers and has great importance; in Skand Puran, "Gyanvapi" is mentioned among the 8 kinds of Vapis, so we have to take care of people's sentiments first."
The Ex Vice-Chancellor of Nagpur University Hon'ble Dr. S.N. Pathan, thanked Shriguru for his illuminating message that the place for Namaz doesn't require a Pran Pratishthit (consecreated) space and we can worship God everywhere as Allah says that worship can be done anywhere on this land unlike Mandir which if once built with the process of Pran Pratishtha (consecreation) is difficult to be shifted.
With this message of Shriguru Majid, the conference by the World Peace Centre, Alandi, and the Maharashtra State Muslim Intellectual Forum offered the Pune Declaration of donating 5 acres of land in the prominent area of Kashi with the full cost of construction of a new mosque, as suggested by the World Peace Centre, if the decision of the Supreme Court comes in favour of the Mandir or the other way around.
Read Full Article on xpresstimes And Follow us on Instagram xpresstimes