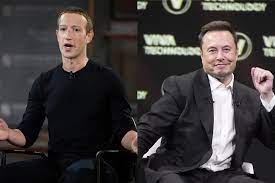 In a surprising turn of events, Twitter has issued a legal threat against Meta, the parent company of Facebook, over its newly launched text-based app called Threads. The move comes less than 24 hours after Threads was introduced to the public, creating ripples of concern in the social media landscape. Twitter's lawyer, Alex Spiro, accused Meta of employing several former Twitter employees and utilizing the platform's trade secrets to develop Threads, prompting the microblogging giant to take action.
In a letter addressed to Meta CEO Mark Zuckerberg, Spiro alleged that Meta engaged in "systematic, willful, and unlawful misappropriation of Twitter's trade secrets and other intellectual property" during the app's development. Twitter claimed that confidential information was used to create a "copycat" app, which violates state and federal laws. The letter also serves as a formal notice demanding Meta to cease the use of any Twitter trade secrets or highly confidential information.
Interestingly, the controversy took an unexpected twist when Elon Musk, the owner of Twitter, expressed his support for healthy competition while strongly condemning cheating. In response to a news article on the matter, Musk tweeted, "Competition is fine, cheating is not." This statement suggests that Musk views Meta's Threads as a potential threat, which is a significant endorsement considering the rivalry between Musk and Zuckerberg in the tech industry.
Meta's spokesperson, Andy Stone, swiftly responded to the allegations in a Threads post, asserting that the engineering team behind Threads does not consist of any former Twitter employees. However, Twitter CEO Linda Yaccarino took to the platform to underline the uniqueness of the Twitter community, implying that no imitation, including Threads, can truly replicate its essence.
The lawsuit threat from Twitter against Meta serves as a clear indicator that Musk perceives Threads as a genuine contender in the social media landscape. Threads, designed to leverage Instagram's vast user base, garnered an astonishing 30 million sign-ups within approximately 18 hours of its launch on Wednesday. This rapid growth suggests that many users are actively seeking alternative platforms to escape the perceived chaos resulting from Musk's management of Twitter since his acquisition of the company for $44 billion last year.
As the legal dispute unfolds, the industry will closely monitor the actions taken by both Twitter and Meta. The case highlights the intensifying competition in the social media sector and the importance of safeguarding trade secrets and intellectual property. Moreover, it underscores the significance of healthy competition and innovation as prominent figures like Elon Musk weigh in on the evolving landscape.
Sources By Agencies