Usually. When we think of Women Entrepreneurs: we picture elderly women who have one or two kids as well and a few pets. In this day and age, you wouldn't expect to meet a real-life wonder lady.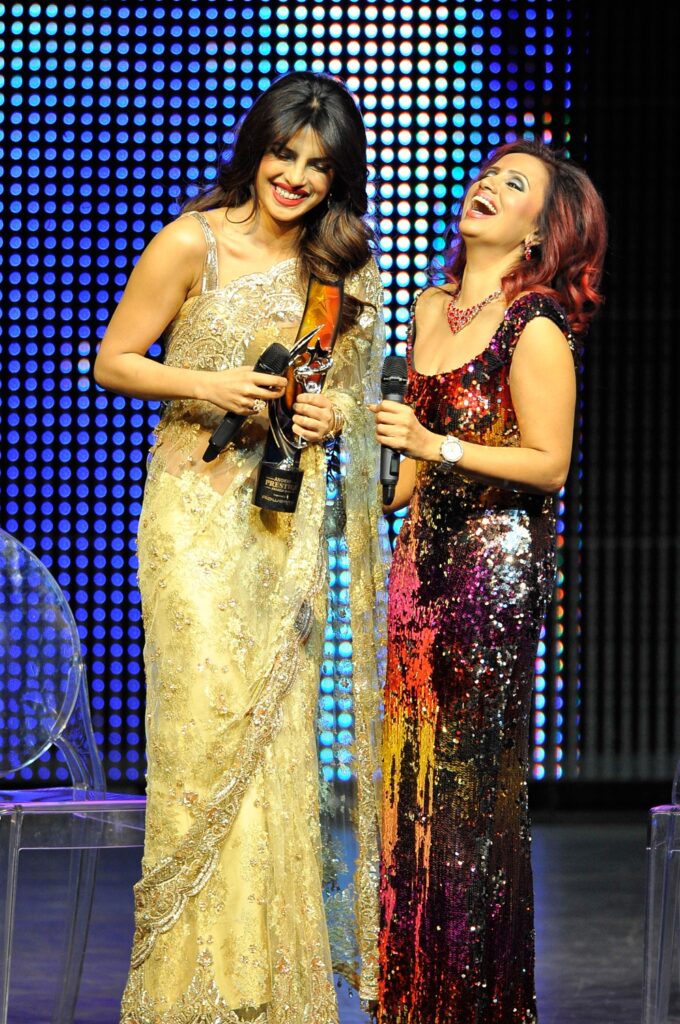 Meet RAJ GIRN, who is known for his vivacity. With her unique techniques, she motivates people to achieve their goals and fuels their success as an entrepreneur, media expert, confidence coach, and marketing consultant. Women can follow their dreams with her directional wisdom using out-of-the-box methods. The authenticity of RAJ GIRN is well known. She does not allow herself to be distracted by the competition. Therefore, she is more concerned with improving herself and mastering the art of focusing. Her teachings help women become the leaders they were meant to be by applying these principles.
By mastering these skills, RAJ GIRN has inspired thousands of women to never give up on their dreams. A woman with supreme talent knows how to strike a balance between a healthy and wealthy lifestyle.
Developing certain skills will enable women to succeed in diverse roles across a wide range of industries. Among the talented and versatile women in the field, RAJ GIRN has a multifaceted personality that sets her apart.
How did your journey begin?
By accident. After getting divorced and becoming a single mother of a 5 year old boy, I was at an event and was introduced to the station manager at Rogers Mississauga, who opened the door to the opportunity of me becoming a TV reporter. The challenge I found was that I was always sent to report on stories from my culture, but when I brought them back, they were re-focused to appeal to a mainstream audience's palette, thus diluting its authenticity.
This, along with my own quest to carve out an identity for myself – since to this point, I had been a daughter of immigrant parents from India, an imported wife in an arranged marriage, and a devoted mother – lead to my founding a media and events company in 2002 called ANOKHI (which micro-pivoted a few times over its 20 years from ANOKHI VIBE, to ANOKHI MAGAZINE, to ANOKHI MEDIA, and now to ANOKHI LIFE). This was to answer the need to authenticate the South Asian culture in mainstream society in the west, but without diluting its identity, but rather, by showcasing it in its most authentic version.
I started with no journalism or business degree, no celebrity connections, no corporate network base – only a steadfast desire to do good by my culture and by myself discovery. Since then, over the past 20 years, I've been able to crush all of my goals, from interviewing many A-list celebrities (Kim Kardashian to Salman Khan), hosting many world-class personalities at my events (Priyanka Chopra to Robin Sharma), booking multinational corporations for marketing (L'Oréal Paris, Garnier, Pantene, Estee Lauder, Moroccanoil, Shiseido, Joico, Johnnie Walker, Cîroc, Rogers Communications, TD Bank, and so many more).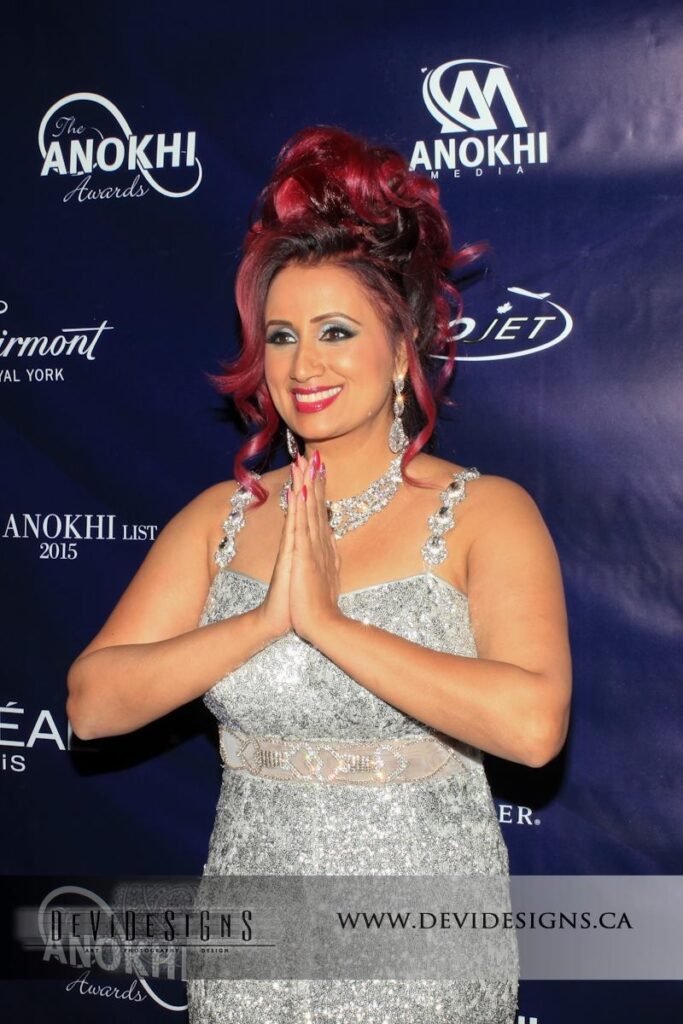 My success defied all odds that were stacked against me, including being considered a woman and BIPOC.
Quote for Life
"Own your authority, because if you don't, someone else will, and you may not like the version of you people see." ~ Raj Girn
Favorite Personalities
Buddha, Mother Teresa, Princess Diana, Beyonce, Coco Chanel, my mother, and myself.
Inspirations
God, Trishakti, nature, music, poetry, and wine.
Food I love
Cakes, Fries, English roasts, and Indian food.
Food I hate
Liver, octopus, bland food.
Had I not been an entrepreneur, then…
I would have been a professor at a university, an artist, or a sanyasi.
Like Vacations at
Anywhere there is a 5 star resort, spa, and history.
Favorite Past time
Cuddling my fur babies (Maximus, Amadeus, Aladdin), Reading, listening to music, binge watching streaming TV, dinners out, and travelling.
Favorite Dialogue
"Darling?" "Yes darling?" "Kuch nahin, bas darling darling!" – Chashme Buddoor (1981)
Favorite Movies/Series
Anything that is a period drama
Favorite Actor/Actress
Female looks: Elizabeth Taylor, Marilyn Monroe, Waheeda Rehman, Parveen Babi
Female talent: Jaya Bhaduri/Bachchan, Kajol, Marion Cotillard
Male looks: Henry Cavill, Shashi Kapoor
Male talent: Johnny Depp, Amitabh Bachchan
Favorite DJ
Tiesto,DJ Kayper
Favorite Singer
Beyonce, Michael Bublé, Asha Bhosle, Sonu Nigam
What is your Success Mantra?
"Build relationships and everything else (money, fame, etc.) will follow." ~ Raj Girn
Known As
Raj Girn
Birthday
11th March, 1970
Place from
Born in Leicester, England, United Kingdom
What were the hardships / hurdles you encountered and the way you overcame them in your journey?
Where to begin, I have had challenges all of my life (I refer to refer to hardships as challenges because that to me, means that I can overcome them. "Hardships" is a word that I don't resonate with, because it's too negative and devoid of hope – for me at least).
Being born to Indian immigrant parents in England, and that too as a woman, my challenges were stacked against me from the get go. My culture set me up to be a wife and not a self-sufficient professional, whereas the society I lived in, set me up to be a second class citizen, because I wasn't "white".
At 22, I was coerced into an arranged marriage in 1992, which brought me to a country I had never been to – Canada, where I was expected to give up my family to become a member of my husband's family that were strangers to me, as was he. The trauma of this was multi-layered and chronic – I think I still suffer from it as PTSD, even though I'm no longer in the marriage and the marriage itself actually saved my life from limiting beliefs and an acute lack of confidence (my then husband was a very kind and generous man).
At 32, as a divorced, single mother of a 5 year old boy, no business degree, no media degree, no corporate connections, and no celebrity "ins", with angel investment, I founded ANOKHI, a media and events company in 2002 (now into its 20th year since inception), having accomplished milestones that my life hadn't set me up to accomplish – many multinational, corporate clients, many A-list celebrity interviews/event participation in Bollywood & Hollywood, many awards, and an auspicious career in the public eye. I shouldn't have succeeded, but I did, because my entire life's journey had been one challenge after another, so I didn't know life without them, therefore, trekked through every one of them, with focus, discipline, and faith that the time and effort that I invested, would pay off – and it did.
Success is incomplete without its share of failures. How should one overcome them to move on?
Learn from them and don't repeat them.
Don't wallow in them, because self-pity is like quicksand, where the more you stay in it, the more it pulls you in.
If you cannot get past them, find someone who you can lean on until you can once again, lean on yourself.
Once you're on the other side, make a list of all of the things that you learned from the experience and everyway that they experience gave you new skills to armour yourself for the next battle.
Thank the universe for propelling you up the next rung of the ladder.
Do you think being an entrepreneur and its learning's can be helpful in life even if one does not want to consider it as a career goal?
Being an entrepreneur is the most challenging and rewarding career path one can choose. Don't choose it hastily, because the biggest skillset you need is to know how to trouble shoot and keep moving forward. If you're not built for that journey, then I highly recommend that you work for someone who is, because then your part is a piece of the puzzle instead of being the whole puzzle.
Who has been your influencer in this journey & how?
I've been blessed to have been able to cultivate long lasting relationships throughout my life, so I have many influential people that have and are a part of it. In fact, it's this skill is one of my superpowers. I have this innate ability to be able to cultivate circumstances that benefit all parties, which is very powerful when I need help, which I always get, because of this. If there's one skill I believe is mandatory to being a success, it's being able to see things from everyone's perspective and creating an opportunity where everyone wins.
Which was "that" moment when you considered you curate an environment yourself as "I am the 1"?
Due to the challenges that I've faced, couple with my ability to create 360 deals, I have been in a unique position in my career since 2002. I don't believe that there is anyone quite like me, or who has done what I've done, comparatively speaking, with the slew of odds that were stacked against me.
Did you get any formal training and how was that journey?
I've been trained by the journey of life, and by my ability to listen, understand, and make the right moves.