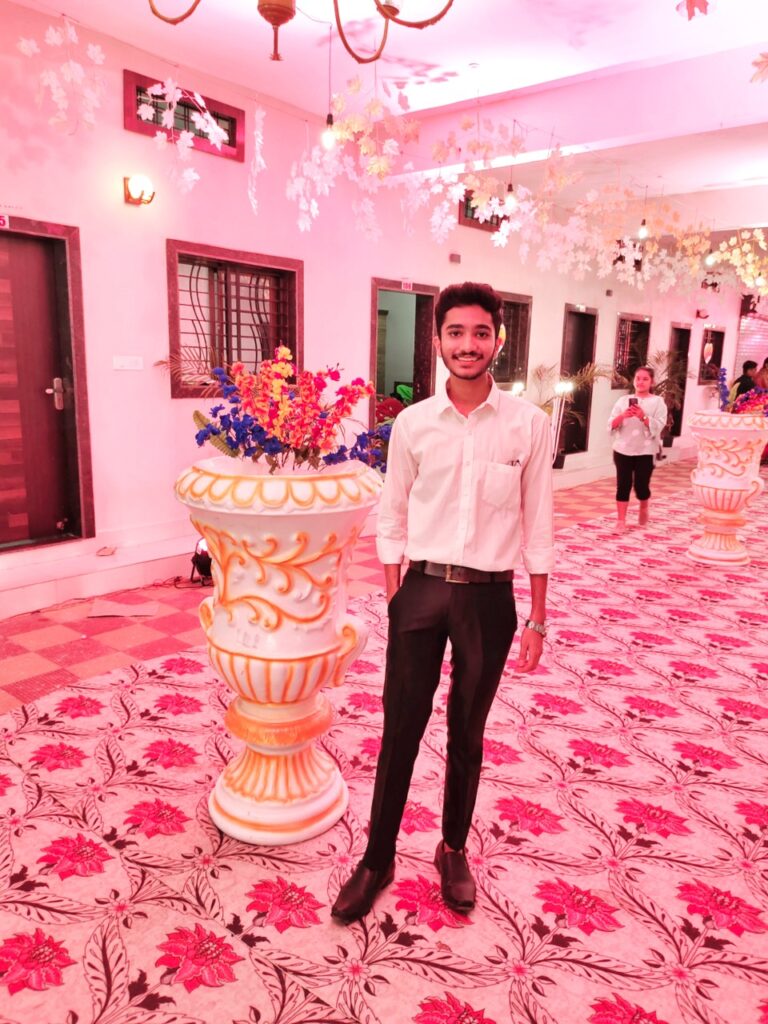 The modern world is changing at a very high speed. This generation is flourishing with highly skilled and multi-talented youth. Filled with enthusiasm and an urge to learn and grasp new things the youngsters are stepping into variety of professional fields. One such persona that we are dealing today is Vedansh Jain.
Diligent, energetic and charismatic, Vedansh Jain, is a young entrepreneur of with a zest of investing his knowledge in the most fruitful way he rooted himself in the growing world of entrepreneurship.
Early Life of This Exceptional Phenomenon
Vedansh Jain is a well-known YouTuber, musician, entrepreneur and internet celebrity from India and was born in Shahpur (Betul), India. His father's name is Sharad Kumar Jain, he is a businessman. He is the owner of Muskan Groups (which operates as Muskan Hotel, Muskan Restaurant, Muskan Resort, Muskan Traders & Muskan Complex) and his mother's name is Mrs. Neelam Jain, who is also a businesswomen.
When we look around we see in today's culture, music is a large part of our lives. Most people like music, but some love it. But a very charming and talented boy Vedansh Jain want to become a Good musician. He created his own music. He love going to stores and checking out the latest equipment's. Learning music at a young age taught me responsible, how to manage my time, and how to interact with others more quickly and efficiently. He also spend countless hours perfecting his instrument, so he can sound brilliant on stage.
Vedansh Jain believes that being a musician has affected me in several positive ways. Learning music at a young age taught me responsible, how to manage my time, and how to interact with others more quickly and efficiently
Vedansh Jain has been very interested in music production, coding and app development since childhood. He completed his school education at R.D Public School, Betul. He is currently pursuing further education at JH College, Betul. Vedansh Jain has one sister named Dr. Manya Jain currently holds an MBBS at MGM College Aurangabad.
Glossing Over His X-Factor
At the age of 16, he made a name for himself on YouTube as the music YouTuber "Muskan Ek Ehsaas", and Vedansh also produced album songs, cover songs and official music videos. Vedansh has also been awarded a silver and gold play button by YouTube. Since 2018, Vedansh has provided a variety of super hits and trend songs to the Indian music industry and is very popular. After that, Vedansh became a musician who continued to be interested in music. Apart from that, Vedansh Jain is also the youngest entrepreneur. Vedansh Jain is the founder of the V Shorts – Short Video & Live Streaming App available on the Google Playstore and Apple Appstore. V Shorts is currently being downloaded over 300,000 times and is growing rapidly.
Vedansh's vision is to financially stabilize the Indian people. For this reason, he Launched V Shorts as well. Vedansh has introduced a monetization feature on V Shorts. This allows users and creators to easily make money by simply uploading videos on the application.
Many users make a fair amount of money from V Shorts. V Shorts is committed to improving its Performance and improving creators' bottom line with each new update. Due to the great features of V Short, it has a rating of 4.5 + on the Google Playstore and Apple Appstore.
Catching Up With the Career Illustrious
Vedansh started his career as a music video producer. Currently, Vedansh owns the YouTube channel "Muskan Ek Ehsaas", which currently has over 1.6 million + subscribers and is one of the largest channels in the Sad Songs category. Vedansh also owns and operates a variety of music labels and music distribution businesses. He is also known as the youngest entrepreneur because he founded & started a Startup at the age of 17 By His Own (From YouTube Earnings). Vedansh is also known for music production, composition, video editing and software development.
Connect with him to know more about his journey:-
Facebook – https://www.facebook.com/vedansh.jain.737
Instagram – https://instagram.com/mr_vedansh_?igshid=YmMyMTA2M2Y= YouTube – https://youtube.com/c/MuskanEkEhsaasStatus