SELF LOVE – Poetry book by brother sister duo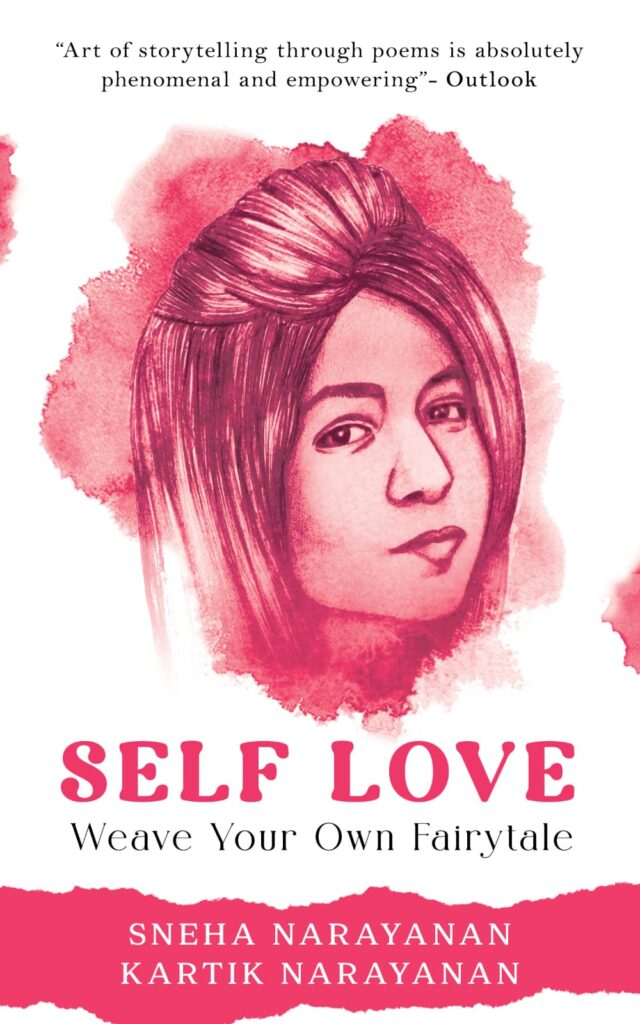 Self Love : Weave Your Own Fairytale, a poetry book authored by siblings Sneha Narayanan and Kartik Narayanan is slated to release soon. It is a thought provoking collection of poetry that cuts through the rosy picture painted by decades of conditioning.
Sneha Narayanan is a poet and author from India. Born in an Army family and raised all over the country, Sneha Narayanan belongs to a South indian Iyer family. She quit her corporate job at IBM India to pursue her passion for writing. She had presented her book, Bloom to Honorable Telangana Governor at Raj bhavan. Her debut book, Bloom was an Amazon bestseller for many weeks after its release, solidifying her place as a rising star in the literary world.
She has also been featured in Deccan Chronicle, Hindustan Times, Outlook, Daily Hunt, Mid-Day, IMDb, Influencive, Fox Interviewer, Dainik navpradesh, Jionews , Zee5 and many other media platforms. She has been invited to deliver motivational talks in schools. Apart from these accomplishments, she was also invited by Army Public school to judge their cultural and literary interschool fest in 2021. She was also the judge/ jury member for The 3 Minutes Poetry and Storytelling Online Competition by the prestigious Cherry book awards and many other competitions.
For her next book, titled Self-Love : Weave your own fairytale, she has collaborated with her brother Kartik Narayanan who will be marking his debut in the literary world with this joint creative venture. Kartik Narayanan is an aspiring data analyst and keen day trader. In his poetry book , he explores the complexities of the human experience, delving into themes of self acceptance, loss and healing.
Tinged with themes of self-love, body positivity, empowerment and positive affirmations, this collection reminds you of your wholesomeness. Just the way you are – along with your childhood wounds, stubborn adolescent pains and the hard lessons of adulthood packaged into the powerful being you are today.
Read Full Article on xpresstimes And Follow us on Instagram xpresstimes