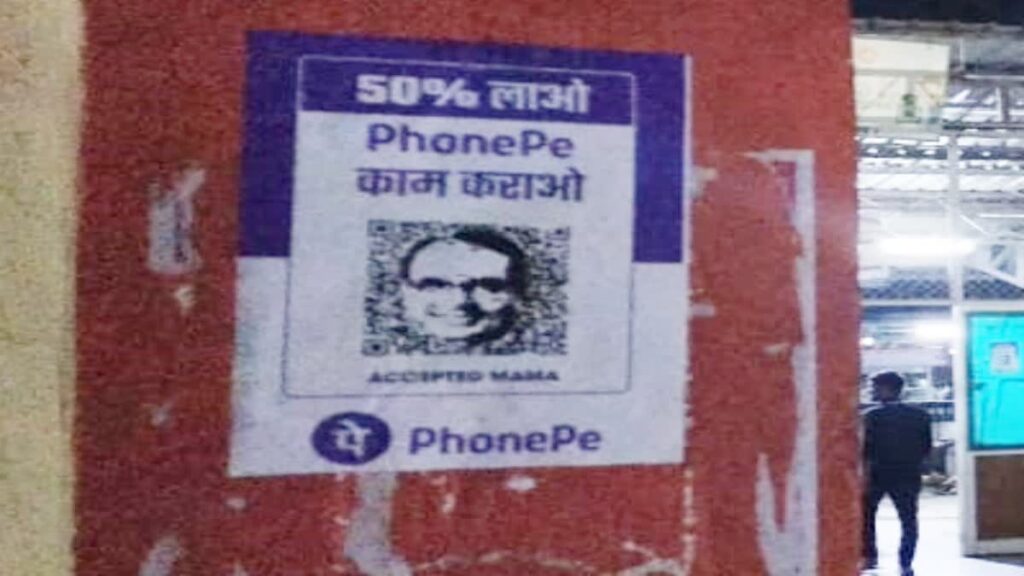 In a heated poster war between the ruling Bharatiya Janata Party (BJP) and the Congress in Madhya Pradesh, digital payments company PhonePe has issued a warning to the Congress regarding the unauthorized use of its name and logo. The company has demanded the removal of posters featuring Madhya Pradesh Chief Minister Shivraj Singh Chouhan, which prominently display the PhonePe logo. PhonePe has threatened legal action against the party if the posters are not taken down.
The posters, found in various cities including Bhopal, Indore, Gwalior, and Budhni, showcase a QR code with the Chief Minister's face and carry the message, "50% laao, PhonePe kaam karao" (pay 50% commission to get your work done). The Congress shared videos of these posters on its official Twitter handle.
Responding to the unauthorized use of its brand logo, PhonePe issued a statement expressing objection and clarified that it is not affiliated with any political campaign or party. The company stressed that the unauthorized use of its intellectual property rights would lead to legal consequences. PhonePe called on the Congress to remove the posters featuring its logo and brand. The company tweeted, "We humbly request @INCMP to remove the posters with our brand and logo."
Madhya Pradesh Home Minister and BJP leader Narottam Mishra criticized the Congress for engaging in "dirty politics" through the distribution of such posters. He denied the BJP's involvement in creating or sharing posters targeting senior Congress leader Kamal Nath on corruption allegations. Mishra emphasized that the BJP engages in clean politics and does not resort to such tactics.
This recent poster war between the BJP and the Congress began when posters criticizing Kamal Nath appeared in Bhopal, referring to him as "corrupt Nath" and linking him to various scams. The Congress justified its response by stating that the posters featuring Shivraj Singh Chouhan were a retaliation to those targeting Kamal Nath.
As the political battle intensifies, the use of corporate logos and intellectual property rights by political parties without permission raises legal concerns. PhonePe's warning to the Congress serves as a reminder that unauthorized use of brand identities can result in legal repercussions.
The ongoing poster war between the BJP and the Congress reflects the escalating political tensions in Madhya Pradesh, as both parties seek to gain an advantage ahead of the next elections. The public awaits further developments as the parties respond to each other's actions and statements.
Sources By Agencies