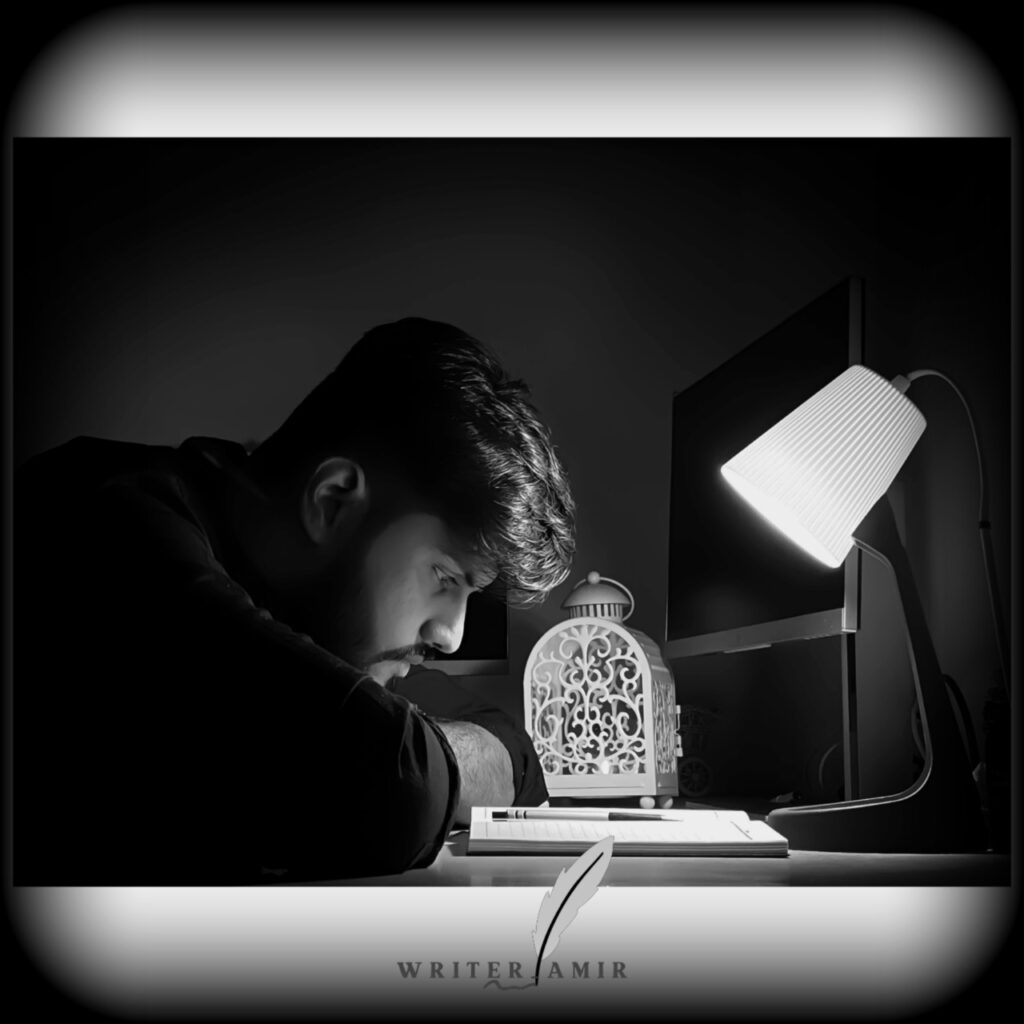 Syed Amir Hussain, a lyricist and poet by profession, who started writing in 2018 is originally from Delhi. He completed his education from Delhi itself and got into writing with his whole heart and soul. Before entering the industry, he learnt Urdu poetry and published 6 books with soul touching words. He also started his own publishing house named "Comely Publications", which has come out with a best-selling book "Parchhayi" and many others such as "Khwahish", "Matrimonial Murders" and "Scattered Beads".
He moved to Mumbai in 2021 to carry forward his work after the impressive release of 2 pandemic songs and other independent albums. One was "Fight Back India", where he worked with big faces like Karan Mehra, Rohan Shah, Manya Narang, Vibhas and many others. The other was "Nayi Seher", which was voiced by Jyotica Tangri, Rahul Mishra, Rishabh Srivastava and Sanket Banker.
He gained massive recognition for his lyrics in 7 songs ofthe recently trending MX Player OTT Show "Roohaniyat", starring Arjun Bijlani and Kanika Mann and a feature film "Dear Dia". His words have been given voice by many major singers like Arjun Kanungo, Mohammad Irfan, Jyotica Tangri, Simran Choudhary, Rishabh Srivastava, Rahul Mishra, Aasa Singh and Ananya Nanda.
On the 75th Independence Day of India, he penned down beautiful words for "Amrit Mahotsav", a song composed by Rishabh Srivastava, sung along with Jyotica Tangri and others.
He has extended his talent into production with a new song "Viaah" featuring Chirag Nagpal that is coming out very soon. Other upcoming works of Syed Amir Hussain include "Maula Mila De", sung by Samrat Chauhan from Jodhpur, who is a dear friend of his. Music for both these upcoming songs has been given by Harsh Bidla. Parallelly, he has been working on songs for "Psycho" and "Fevicol", movies which will be releasing sometime next year.
He has worked on 100+ songs with singer-composer Rishabh Srivastava and they are waiting to see the same love and support that was received for the songs of "Roohaniyat". Fans can expect to hear them very soon. #writeramir Instagram –https://instagram.com/writer_amir , Article by ~ Dimpal Panchal