Parth Awasthi is a co-founder and the chief marketing officer of the prestigious ed-tech platform ENCODERSPRO.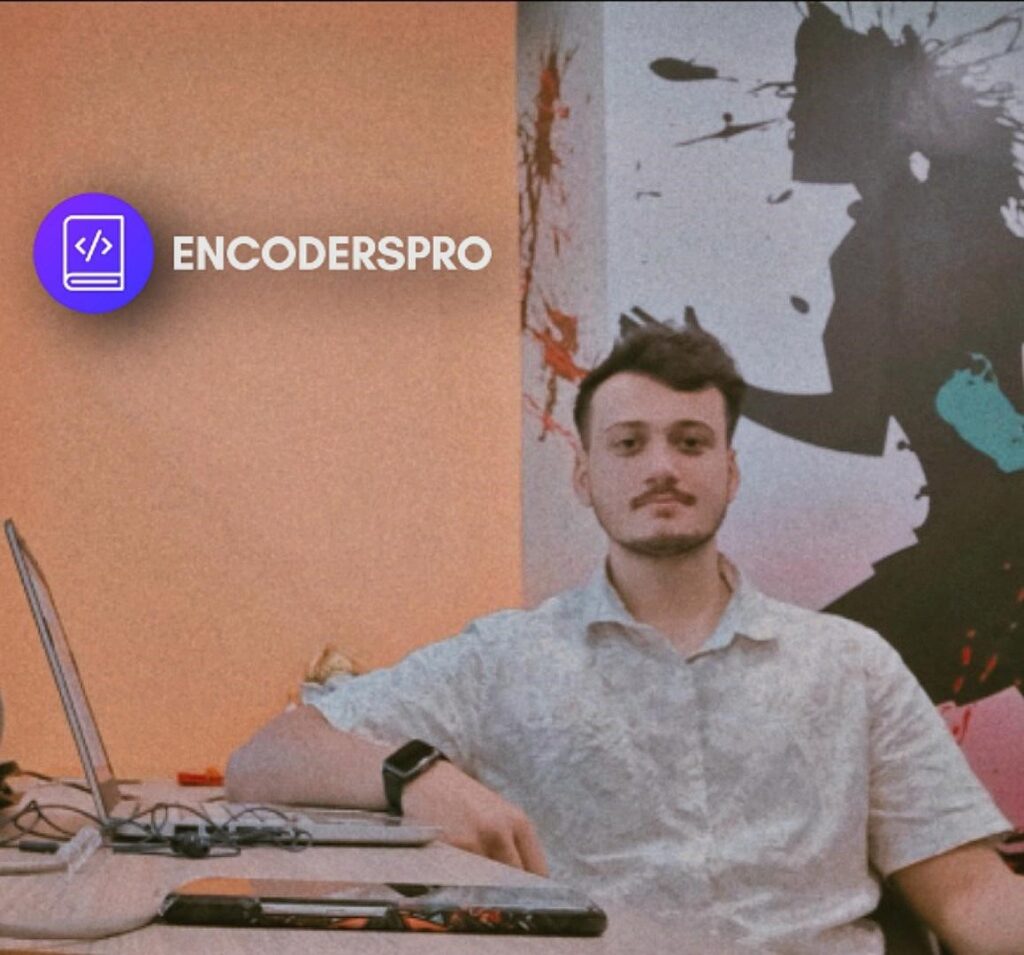 Despite coming from a middle-class household, Parth has big goals to achieve. Although he has a B.Com., he is more interested in technology. He planned to pursue a btech degree after finishing 12th grade, but owing to financial constraints, he had to enroll in a government institution for a baccalaureate. While he frequently attended college in the years after his graduation, he also used to refresh his skills at home and make the decision to pursue a career in cybersecurity on his own. Mr. Awasthi's financial limitations as the child of a lower-middle-class household prompted him to choose his first career goal in the technology industry. He never lost interest in technology, despite the challenges. He comes from a lower middle-class household, as we have discussed, and with a BCOM degree, he won't be able to provide as much income for his family as he would want; therefore, he wants to do something big in Industry.
When he met Sandeep Verma on the Internet, they became close friends and eventually decided to launch their own startup. Since they both work in the cybersecurity industry, they came up with the idea to create an ed-tech platform that offers programming, networking, and cybersecurity-related courses at competitive prices. They both come from lower-middle-class families and understand the value of money, that's why it is affordable. There are more students like Parth who want to pursue a career in the IT industry but are unable to afford to enroll in pricey training programs or courses.
But at ENCODERSPRO, we offer the greatest training, live classes, and courses at reasonable costs so that a student may advance in the field of cybersecurity. Additionally, Parth and Sandeep provide inexpensive training for certifications like CEH, eJPT, and CPENT, as well as training for working professionals to develop their abilities., Here are some examples: With certifications like CEH, CCNA, CCNP, and AppSec, and having your name included in the hall of fame of major global corporations like Microsoft, Apple, and others. The final query is how he is able to complete these pricey credentials even though he comes from a middle-class background. Let's look at this: When he was a young man, he wanted to become a licensed ethical hacker, but since the licenses are expensive and he comes from a middle-class family, he opted to teach computers at a school when he graduated. He sent his CV to several schools, but as a student, he was never given the chance to work as a teacher at any big school. However, he attends a single school that is around 30-35 km from his house. They give him Rs. 10,000 every month. But in order to obtain these qualifications, he had to work. He made the decision to teach, and once he started, it was quite challenging to handle everything at once. But he had to, so he saved up the money for his certificates after working as a teacher for about a year. However, he was able to create this worldwide ed-tech platform with more than 10,000 students throughout the world thanks to his teaching expertise.
But today he can say with pride that he founded this platform and became the CMO and co-founder of ENCODERSPRO with the help of his beloved friend, or, he may say, his brother Sandeep Verma.