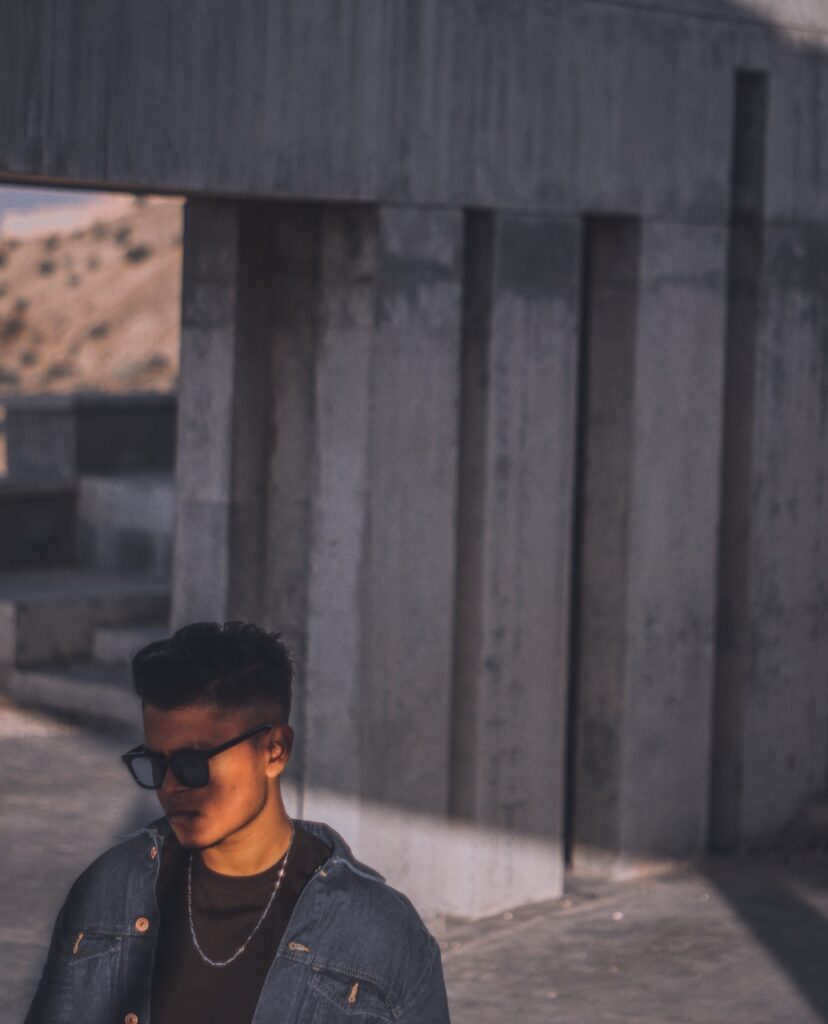 Today, to even think of jumping into one's desired industry is no less than a task, let alone making it huge in the same, looking at how highly saturated and competitive almost every industry out there has become all through these years. However, it is also necessary to get out of one's comfort zone, walk on unconventional roads and make a few bold choices to reach one's highest potential and get nearer desired success levels, says a self-made young musical talent named Aman Kanojia AKA KNOJIA by stage name, the one, who has been making quite a buzz around his work in the industry. He is a rising talent who has immersed himself in the world of music as he wishes to emerge as a more refined artist and spellbound audiences with his outstanding talents as a musician.
On asking what drives his toward the world of music, KNOJIA says, The thought that music can prove to be His outlet of expression and can give me opportunities to connect deeply with people ignited the fire in me to be a part of this mad world, where there are many other musical 'madsters' like me, who are too absorbed in making the best music gems out there to eventually touch the right chords of people's hearts."
Aman Kanojia, who is 23 years old, goes by the stage name KNOJIA. A multi-genre independent artist based in Delhi who works as a vocalist, rapper, composer, lyricist, and actor. Moreover, KNOJIA has been featured on the biggest independent music show in India (Red FM, Indie Shuffle) twice with Funk Love from his EP (Rollercoaster).
He has premiered his original songs (Kohra, Tu hi tu, and Kalyug-e-Ishq) on song dew TV, as well as telecast his first music video on 16 Nov 2021.
The singer has a verified YouTube channel, which is also his independent record label. He has also performed in numerous cities and states, including Delhi, Gujarat, and Punjab.
In 2020, Vibe-core was released, which contained three songs from three different genres (Tu hi tu, Lyrical Python, and Moonlight Refix), and last year in 2021, it was released. There are three songs on THE IMMENSE EP (Vasna, Kohra, and Bhai Tera) and last but not least there is THE IMMENSE EP.
ROLLERCOASTER, produced by Mumbai based multi genre music producer D Materialz, and co-produced by musicNmat, contains four genres (Kalyug-e-Ishq, Suggar daddy, Shaam and Funk love), and it was his most successful EP.
KNOJIA is someone who made music their life's work and is now dedicated to assisting others in doing the same.
Creating waves within the music realm with many hits and viral songs has been KNOJIA whose has garnered lot of love and fame. The way at which certain passionate and spirited professionals have been scaling heights of success in the current golden era of generation has been simply incredible. Going beyond boundaries and pushing many limits, these talented professionals seek excellence in each and every endeavour. Music industry as a sector and niche has been one of the most growing domains where different artists, singers, song writers, producers, and composers have been able to reach to millions of audiences around the world. To create one's own space and aura in the hearts of the audiences is a tough task, but for music artists and singers like KNOJIA is what makes him different from others
KNOJIA was a strict hip hop artist till 2019 then He switched his genre and explore more music genres .He did different genres like pop , rock , hip hop , acoustic , and trap etc. He believe that every artist must have that Versatility factor in them and
KNOJIA have been active in the independent music scene for over a decade since he started his music career back in 2012.
Eventually, he will release a drill song produced by D Materialz, and that track will be out by the end of the year. Additionally, he has released Tu hi tu's sequel because that song has changed his life. In addition to the first part, the second part has more than 23,000 streams on Spotify.
In collaboration with Samr8, he recently released No Regrets after a gap of six months. The song is all about having No Regrets in relationships because Relationships do end but there should be no regrets about the ending because once upon a time that person was everything you needed. So it's better to be move on.
KNOJIA's next single, LOVE WARNING, is scheduled for release on 8 September
The song's genre is pop rock, and it's his second rock song after Kalyug-e-Ishq. The song tells the story of a guy who suffered a bad love life, but now he doesn't want anyone else to suffer the same fate as him. He was highly inspired by Yo Yo Honey Singh in 2012, and he's the one who influenced me to make a career in music one of his inspirations for never giving up on anything and staying true to yourself is him.
KNOJIA Says "It was a dream to collaborate with Sidhu Moosewala but unfortunately he's not between us, May his soul rest in power."
Get Connected to Know more about his Journey:-
Instagram – https://instagram.com/knojia.music