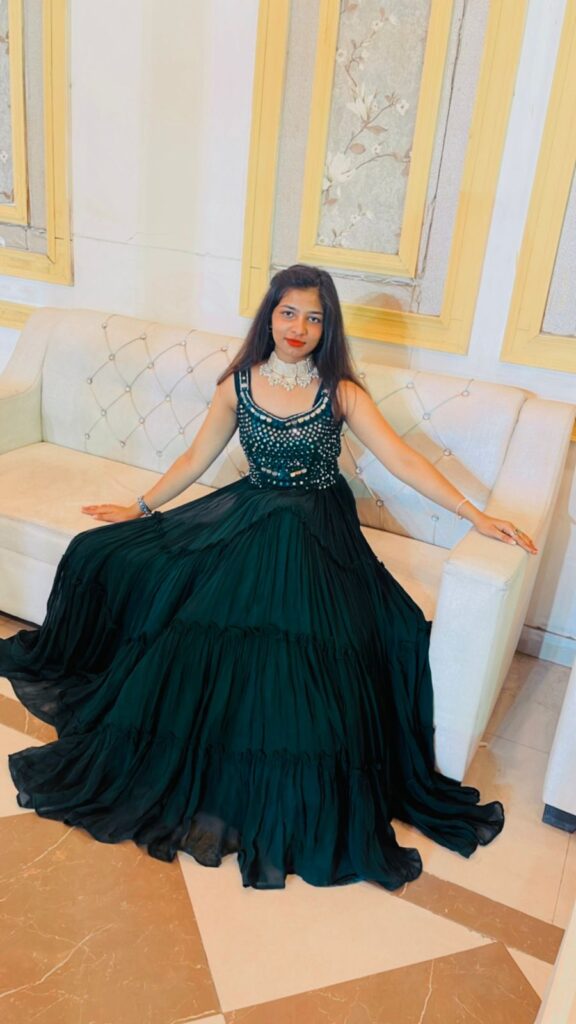 Kashish Yadav, a Tarot and Life Coach, is making waves in the spiritual world. At a young age, she has already been recognized for her outstanding work, winning awards like the Perfect Women Awards and being listed as a Top 30 Spiritual Entrepreneur in Namya Magazine.
Her journey began as a Tarot reader, helping people understand their lives better by providing them with insights into their future. But she soon realized that her true calling was to become a Life Coach. Through her work, she empowers people to solve their problems in simple yet powerful ways, creating a positive change in their lives.
Kashish has served more than 1200 clients, achieving a success rate of 99.9%. Her clients appreciate her positive attitude, her ability to inspire and motivate them, and her talent for getting to the root of their problems. She believes in the power of the Universe and the Law of Attraction, which she uses to help her clients manifest their dreams.
Kashish's vision is to bring a change in the astrological society and spread knowledge about common mistakes people make in their lives. Her mission is to spread love because she believes that life is too short for hate. Her goal is to inspire and empower people to live their lives to the fullest, pursuing their dreams and achieving their goals.
Kashish's work as a Life Coach involves helping people identify their goals, develop an action plan, and overcome obstacles that may be holding them back. She uses a variety of techniques, including Tarot readings, meditation, and visualization, to help her clients achieve success in all areas of their lives.
One of the key principles that Kashish teaches her clients is the importance of self-love. She believes that we cannot truly love others until we learn to love ourselves first. By practicing self-care and self-compassion, we can increase our self-esteem and become more confident, which can lead to greater success in all aspects of our lives.
Kashish's philosophy is based on the belief that we all have the power to create the lives we want. By setting clear goals, taking action, and maintaining a positive attitude, we can overcome any obstacle and achieve our dreams. She encourages her clients to take responsibility for their lives and to recognize that they are the masters of their own destinies.
Through her work as a Life Coach and Tarot reader, Kashish is helping people transform their lives in profound ways. She believes that we all have the power to create the life we want, and that by working together, we can achieve our goals and make the world a better place.