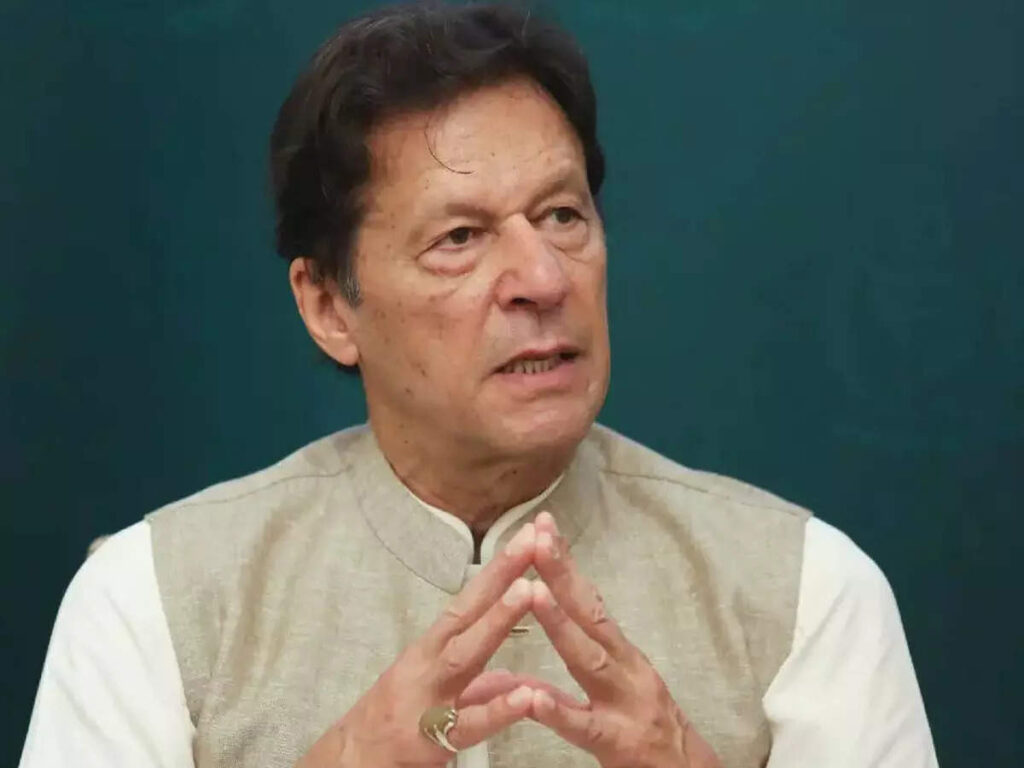 In a significant legal development, the Islamabad High Court (IHC) has denied the request of Pakistan's former prime minister, Imran Khan, to suspend his conviction in a high-profile corruption case. The court adjourned the hearing but assured Khan that his case would be thoroughly examined and decided upon within a span of four to five days.
Imran Khan, aged 70, was sentenced to a three-year prison term by an Islamabad trial court in the Toshakhana corruption case. The case revolves around allegations that Khan illicitly profited from the sale of valuable state gifts during his tenure in power. Following the trial court's verdict, Punjab police promptly arrested Khan from his residence in Lahore.
Dissatisfied with the verdict, Imran Khan's legal team swiftly lodged an appeal against his conviction and the ensuing prison sentence. This appeal was filed with the Islamabad High Court, where Chief Justice Aamer Farooq presided over the proceedings.
During the hearing, Khan's lawyer, Khawaja Haris, contended that the trial court had rendered its decision without providing Khan the opportunity to present his case adequately. Haris urged the court to suspend the sentence and allow the appeal against the conviction to be heard from the next day.
Haris argued, "The decision of the trial court in the Toshakhana case is against the law," as he called for the verdict to be annulled.
However, Chief Justice Farooq declined to grant an immediate suspension of the sentence. Instead, he confirmed that the case would undergo regular proceedings and be expedited for a verdict within the upcoming four to five days. Notices were issued to the relevant parties involved in the case.
Imran Khan, the chairman of the Pakistan Tehreek-e-Insaf (PTI) party, has consistently fought his legal battles through his legal representatives. This case represents just one of the many legal challenges Khan is currently facing.
During the same hearing, the IHC addressed another petition related to Khan's detention facility. The court sought clarification from the authorities as to why Khan was held at Attock jail instead of the directed Adiala Jail in Rawalpindi.
Chief Justice Farooq instructed the federal and Punjab governments to submit their responses by August 11 regarding Khan's transfer request. He also indicated that the court would issue an order concerning the interactions between Khan's legal team and others.
Imran Khan's legal woes are far from over, as he is embroiled in more than 140 cases across Pakistan, encompassing charges ranging from terrorism and violence to blasphemy, corruption, and murder.
The recent decision by the Election Commission of Pakistan (ECP) to disqualify Khan for five years following his conviction in the Toshakhana case adds to his legal challenges. The electoral body issued a notification that disqualified Khan from constituency NA-45 Kurram-I.
As the legal proceedings unfold, Imran Khan's fate hangs in the balance, awaiting the decisive judgment of the Islamabad High Court.
Sources By Agencies