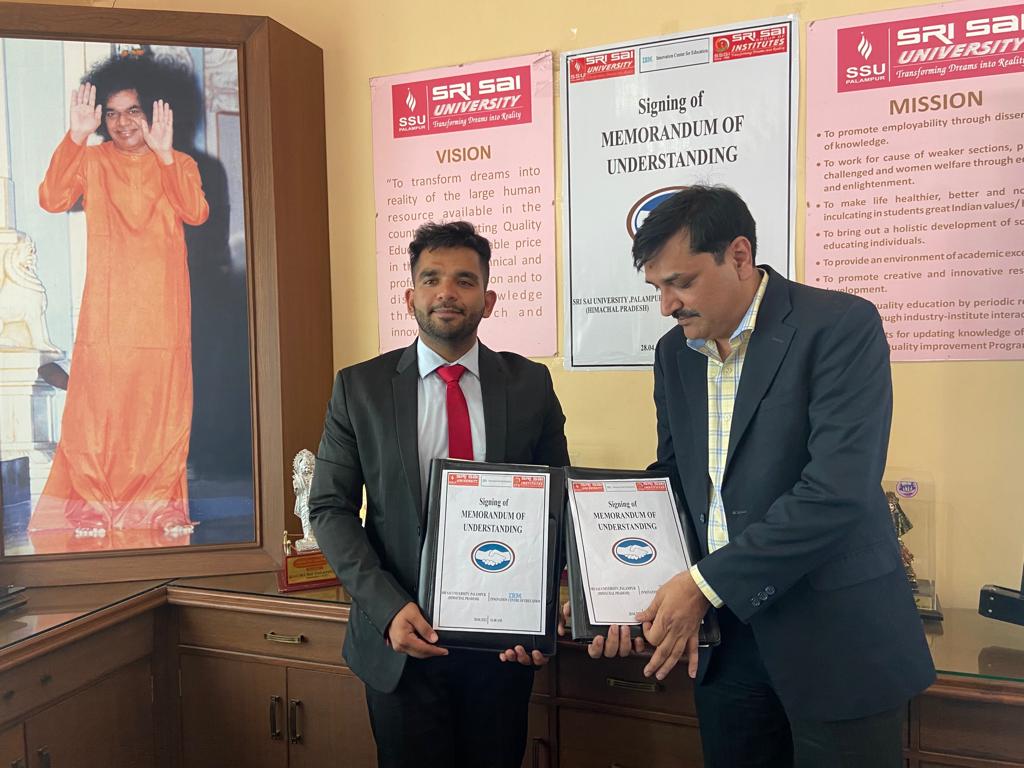 IBM ICE's cutting-edge programs shall be delivered in collaboration with Sri Sai University with IBM as the 'Knowledge Partner for emerging technologies and Sri Sai University acting as the Academic Partner .
"The future belongs to Technology!" The IBM Innovation Center for Education (ICE) co creates technology and business based graduate degree programs in collaboration with the leading Universities and Colleges, one of which is Sri Sai University, Palampur. By working with Academic Team, IBM is preparing students to excel in latest technology-industry developments which include Artificial Intelligence and Machine Learning. IBM in collaboration with SSU Palampur is offering B.Tech CSE with specialization in AIML (Artificial Intelligence and Machine Learning). This is a unique collaboration model where:
The curriculum has been designed by IBM IT experts to meet out the future challenges students will face.
Courseware is focused on project based learning and industry interaction to give students relevant skills.
IBM, under the MoU, ensures the training of faculty to teach the IBM specific subject under T3 Training, for which the faculty gets certified on successful completion. Only after its successful completion, a faculty can teach the students of this program.
IBM-ICE under this program provides the content and study material to the student on its portal so as to give them a complete reference of the domain.
Throughout the year, the Subject Matter Experts (SMEs) from IBM keep in touch with the students as their Industrial Mentors to guide and help them out in deeply understanding the technology whereabouts.
Students of this program implement and reflect their learnings by developing relevant projects which are assessed by the IBM Project Experts.
Every year students of III year are invited to their most awaited grand event "Gurukul" for showcasing their skills and calibres. This event works as a launch pad for the skilful students to achieve their dreams and get associated with Top Notch companies.
On the successful completion of this program, the students are awarded with IBM certificate and an electronic badge which the students can highlight in their resume, linkedIn or any other job portal to stand out.
Website :- www.srisaiuniversity.org