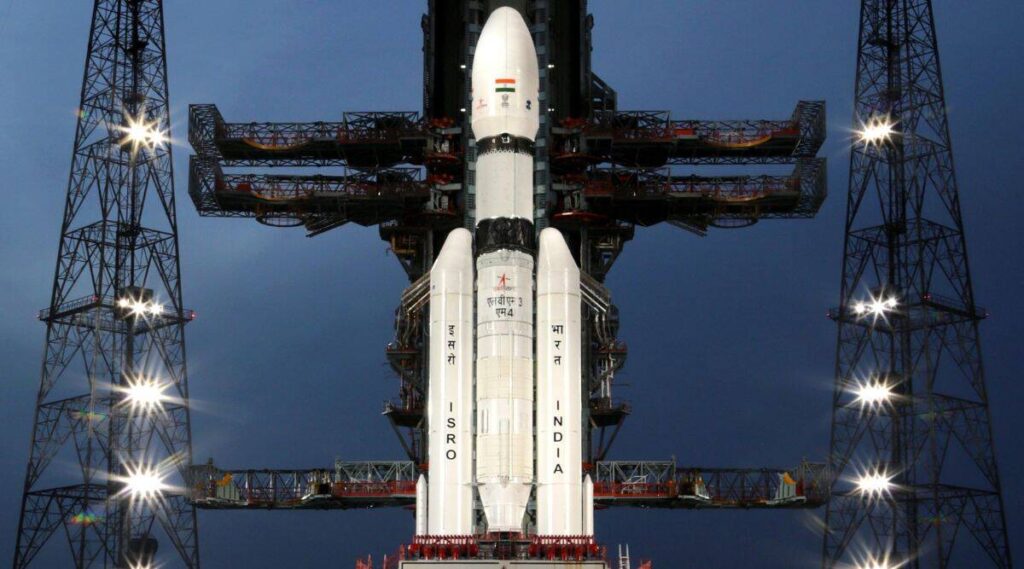 A significant milestone is set to be achieved in India's space program as Chandrayaan-3, the country's third mission to the moon, prepares to launch from the Satish Dhawan Space Centre at 2.35 pm on July 14. This mission signifies a crucial moment in Indian science and technology, aiming to deepen our understanding of the moon while showcasing India's prowess in space exploration.
Unlike its predecessor, Chandrayaan-3 will carry a lander named Vikram, a rover named Pragyan, and a propulsion module, marking a departure from the previous mission that included an orbiter. The integrated spacecraft is expected to reach a 100km circular polar orbit in the third week of August. Subsequently, the lander will begin its gradual descent to the lunar surface, making India the first country to land in the unexplored high-latitude regions of the Moon. If all goes according to plan, the touchdown on the lunar surface is anticipated around August 23.
The Chandrayaan-3 mission is driven by a pursuit of scientific knowledge, seeking answers to critical questions about the moon. Scientists hope to unravel the mysteries surrounding seismic waves on the lunar surface, understand the unique thermal insulation properties of the moon, analyze its elemental and chemical composition, and gain insights into its plasma distribution profile. These seemingly abstract queries hold the key to comprehending our closest interplanetary neighbor in greater detail.
The mission has garnered significant attention due to its potential to unlock new insights into lunar science. By landing in uncharted territories and conducting in-depth investigations, Chandrayaan-3 aims to contribute to the global scientific community's understanding of the moon's geology, structure, and composition. The mission's discoveries may have implications not only for lunar science but also for broader planetary studies and future space exploration endeavors.
The Chandrayaan-3 mission stands as a testament to India's growing expertise in space exploration and technology. With each successive mission, India has demonstrated its commitment to pushing boundaries and expanding the frontiers of scientific knowledge. The launch of Chandrayaan-3 represents a significant step forward for the Indian space program and reinforces the nation's position as a key player in the global space industry.
As the countdown begins for the historic launch, excitement and anticipation fill the air at the Satish Dhawan Space Centre. The successful execution of Chandrayaan-3 will not only pave the way for further lunar missions but also inspire future generations of scientists and engineers in India and around the world.
The Chandrayaan-3 mission is poised to leave an indelible mark on the scientific and technological landscape of India. By delving into the mysteries of our celestial neighbor, this moonshot endeavor will undoubtedly shape our understanding of the universe and ignite new avenues for scientific exploration and discovery.
Sources By Agencies