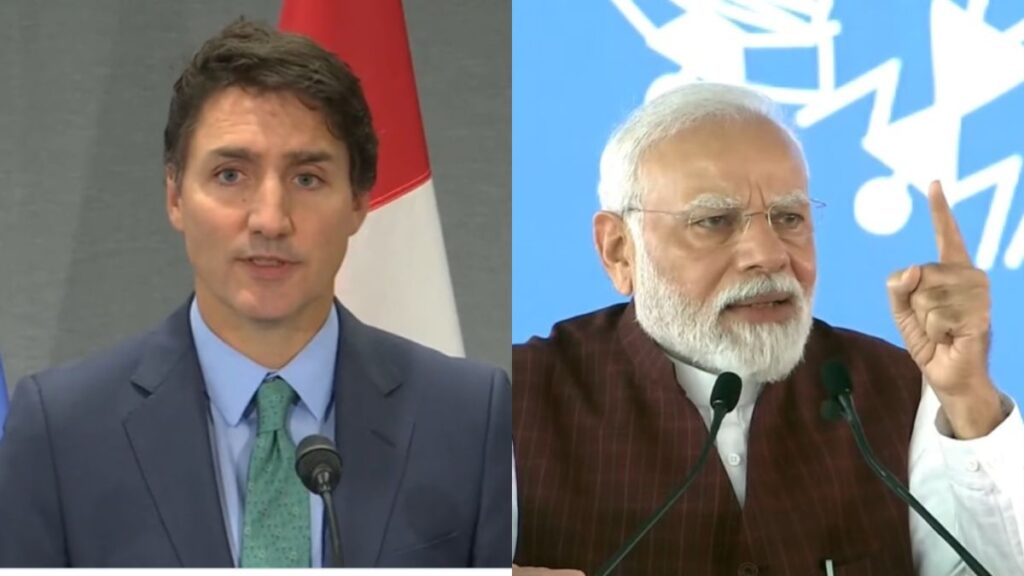 In a significant development, the Indian government has issued an advisory to private television channels, urging them to refrain from providing a platform for individuals associated with terrorism. This advisory has been issued amid the escalating diplomatic tensions between India and Canada, sparked by Canadian Prime Minister Justin Trudeau's public allegations regarding India's alleged role in the assassination of Sikh separatist leader Hardeep Singh Nijjar.
While the advisory does not explicitly mention Gurpatwant Singh Pannun or Canada's name, it is a response to recent events that have strained relations between the two nations. Gurpatwant Singh Pannun, a wanted terrorist in India, recently appeared on a television channel, raising concerns about providing a platform to individuals with such backgrounds.
The advisory issued by India's Ministry of Information and Broadcasting states, "It has come to the notice of this Ministry that a person in a foreign country against whom there are serious cases of crime, including terrorism, belonging to an organization which has been proscribed by law in India was invited for a discussion on a television channel wherein the said person made several comments/remarks which were detrimental to the sovereignty/integrity of the country, security of India, friendly relations of India with a foreign state and also had the potential of disturbing public order in the country."
While emphasizing the importance of upholding media freedom and respecting constitutional rights, the advisory highlights the need for television channels to adhere to the provisions of the Cable Television Networks (CTN) Act, 1995.
"In the light of the above, television channels are advised to refrain from giving any platform to reports/references about and views/agenda of persons of such background, including those against whom there are charges of serious crimes/terrorism and belonging to organizations which have been proscribed by law, having regard to the reasonable restrictions laid down under Article 19(2) of the Constitution and mentioned under sub-section (2) of Section 20 of the CTN Act," the advisory further stated.
The advisory underscores that this order is in the interest of India's sovereignty and integrity, the security of the state, friendly relations with foreign nations, public order, and morality.
Gurpatwant Singh Pannun, the individual in question, is a US-based Sikh extremist who heads the Sikhs for Justice Group, a pro-Khalistan organization that was banned in India in 2019. Pannun has been designated as a terrorist in India.
Tensions between India and Canada have further escalated in recent days, with the Indian government suspending visa services in Canada citing security threats. The Ministry of External Affairs has accused Canada of being a safe haven for terrorists and has requested a reduction in Canada's diplomatic presence in India in response to the diplomatic standoff.
Sources By Agencies