Dr Ram Narayan Sharma is author of 10CC, a novel about medical malpractices in India.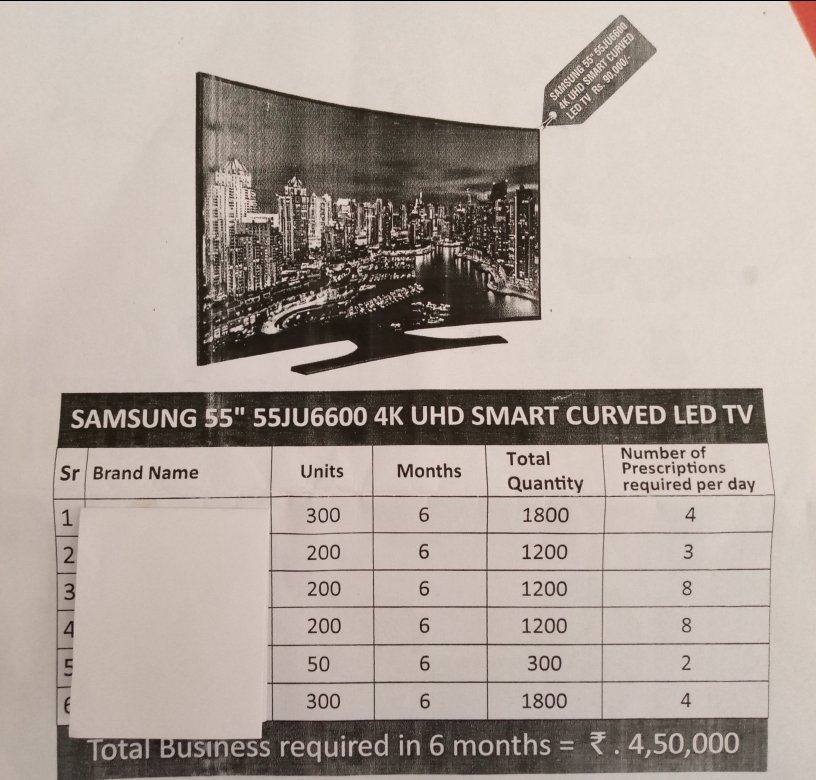 He is in possession of a document that sheds light on how corrupt pharma companies help doctors make black money and government cannot do anything about it. Connect with Dr Ram Narayan Sharma on Twitter for more information and follow him here. https://linktr.ee/drramsharma
There are few pharma companies in India that don't bribe doctors in any form. Some companies arranges for medical equipments and travel to the exotic places in the name of conferences. And then there is third breed, PCD pharma. These companies pay cash directly to the doctors or gives lavish gifts. This concept is commonly known as cut practice, or an activity, where a doctor prescribes a certain medicine and gets a percentage of the cost of the medicine back. For example, in 30-70 scenario, a doctor gets 30% of your medical bill back. If you pay 1000₹ for your medicines, the doctor pockets 300₹.
This money is paid to the doctor in cash by the medical shop owner or by medical representative/MR of the said company. As the time progressed, doctors were paid in gift cards, amazon vouchers and direct cheques by pharma. About expensive gifts, we are going to explain. below, with the proof.
As you can see in the photograph provided with the article, the company provides a detailed breakdown of the scheme to the doctor. If a doctor wants an LED TV worth 90 thousands for free, all he has to do is to prescribe 4 strips of a certain medicines per day for 6 months, along with other medicines as per the list. The doctor buys the medicines in bulk with the help of the medical owner and gets the gift outright, or buys medicines in instalment and gets gift at a later date.
There must be laws to stop these practices, right? Yes, there are. And there is an obvious catch. Government takes action when a doctor reports such an incident. I have a humble question to ask you, why a doctor would report such a company to the government? And such companies don't contact the rare breeds of doctors who don't deal with corrupt pharma companies. What government is doing here is shrugging the responsibility of keeping medical corruption under wraps.
What does all this means for you? If this practice stops, your medical bill will be reduced by 30% just like that. Means when you were paying 1000₹ for medicines, you have to pay 700₹ only. When these companies will lose their licence, remaining ethical companies will move in to capture the market, make more sell and make more profit. This profit will lead to reduction in the cost of medicines. So you will get quality, branded medicines for cheap.
We will talk about generic pharma next time.
You can buy 10CC and support Dr Ram Narayan Sharma here.