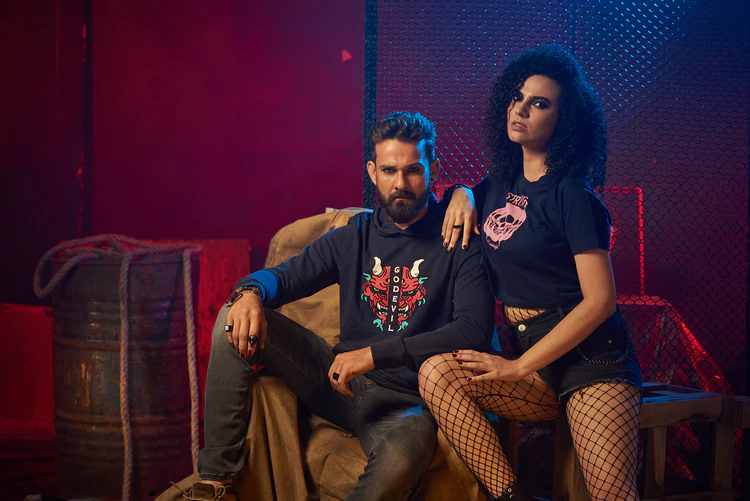 The rising interest of customers in the fashion apparel category inspired Mr. Vinish to start with the idea of Go Devil. Vinish is the director of the company and oversees the strategic and tactical operations related to the functioning of the organisation. Some of the important functional areas which Vinish handles on a daily basis include cutting and promotion of the products, acquisition of new customers, retention of existing clients, and ensuring the highest standards of quality in the after-sales support.
The name of the startup is Go Devil and it's headquartered in IMT Manesar, Gurgaon. The company was established in the year 2021 and within a short span of time, it has carved a place for itself thanks to the high quality, affordable price, and variety of designs it offers to the target market.

Vinish has been exporting garments to a number of countries including the US, the UK, and many other European nations for the last ten years or so. However, after the Covid-19 pandemic, Vinish came up with an idea of starting his own brand rather than continuing the work for other brands. Further analysis and scrutiny revealed despite many players, there still exists a latent need for trendy fashion outfits. This thought sowed the seed of inspiration and ultimately led to the inception of Go Devil.
The uniqueness of Go Devil lies in its brand values – best quality, affordable prices, and responsive customer service. All these values are at the heart of the company's business philosophy and innovative, state-of-the-art manufacturing practices adopted by the startup are helping it to expand its customer-based both in India and abroad.

Go Devil has a vision to expand its footprints across continents in the future and emerge as a 100+ crore company in the next five years. The mission of the company is to make trendy and quality fashion garments available across the customer base at affordable prices. The company has also made it a point to contribute to "Make in India" through manufacturing the garments here in India. It is also involved in exporting the products for a number of international brands that, in turn, further enhances its appeal amookk si
Go Devil has been involved in the manufacturing of fashion garments proving instrumen bringing the technology and creativity gap that currently exists in the g industry. Importantly, making the quality products ava to a wide range of customers at affordable prices is rare feat achieved by outfits online at affordable prices. The idea is to the imagination of youth by off of designs to choose from. Customers in the age of 15-30 are the primary prospects and given the tech-savvy n cohort, Go Devil has st sell Flipkart in addition to marketing products from platforms selling its stuff.
Vinish's greatest achievement in life is come. He's a firm believer in incremental progre divides a big aim into smaller and time-bound targets. This approach also com handy in keeping a close track of the time which targets need to be achieved. Besides, this method is more powerful in analysing dimensions that are critical a