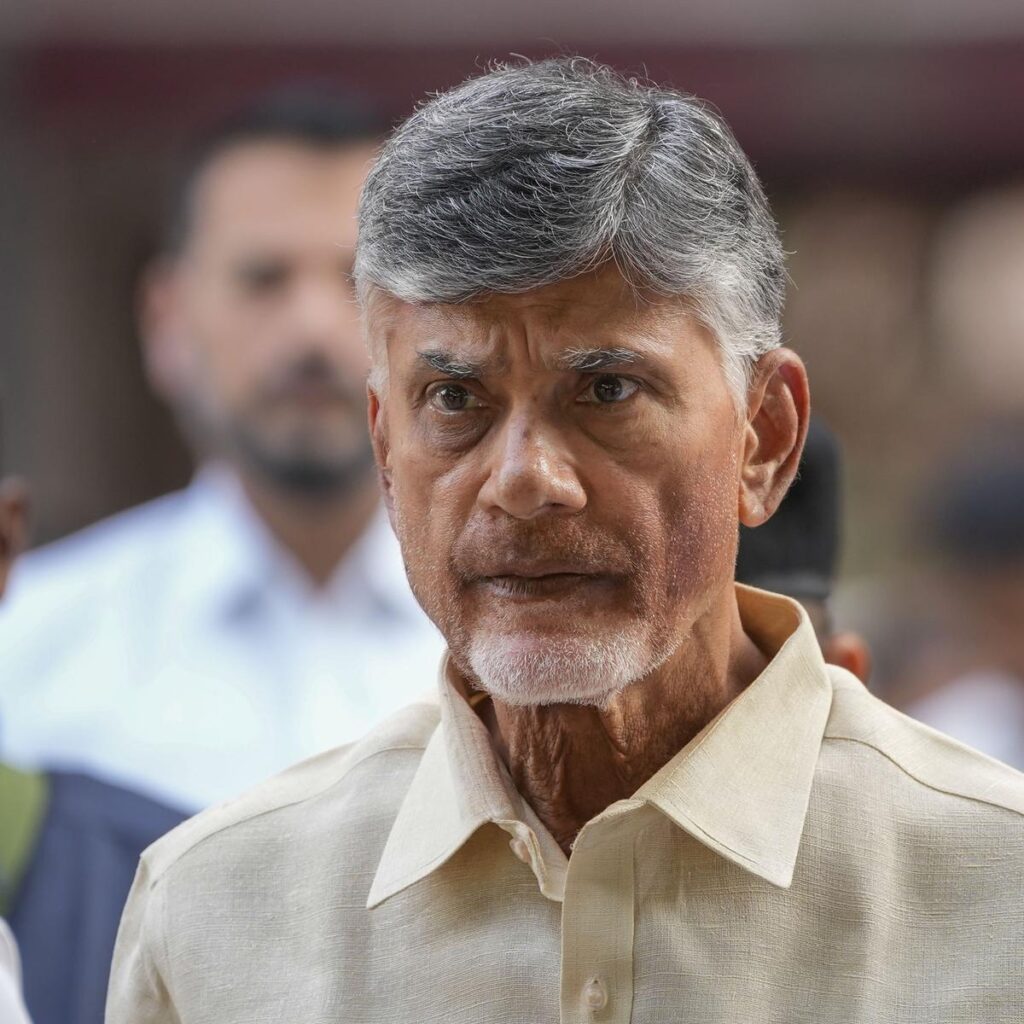 Former Andhra Pradesh Chief Minister Nara Chandrababu Naidu's arrest in connection with a ₹371-crore corruption scandal involving the Andhra Pradesh State Skill Development Corporation has sparked significant interest. Here, we explain the key details behind his arrest and the case itself.
The Andhra Pradesh Crime Investigation Department (CID) has identified Naidu as the "prime mover," conspirator, and beneficiary of the alleged ₹371-crore scam related to the Skill Development Corporation. The CID chief, N Sanjay, cited the risk of Naidu influencing the investigation as a reason for his arrest.
Inflated Project Cost: The controversy dates back to 2014 when the Andhra Pradesh government issued an order to establish clusters of Siemens Centres of Excellence across the state. Siemens and Design Tech were expected to contribute 90% as grant-in-aid, with the government providing the remaining 10% of a purportedly inflated project cost of ₹3,300 crore. The Memorandum of Understanding (MoU) for this project was approved by Chandrababu Naidu and TDP State President K Atchannaidu.
Role of Senior Officials: The CID has asserted that senior government officials, including then chief secretary IYR Krishna Rao, were involved in the conspiracy. The Andhra Pradesh Skill Development Corporation was established, bypassing the council of ministers and deviating from established rules.
Misappropriation of Funds: The government released ₹371 crore, a significant portion of which was allegedly siphoned off, with only a small portion used to establish excellence centers. Money was reportedly diverted through shell companies and fake invoices, with no actual deliveries corresponding to the invoices.
Naidu's Central Role: CID officials maintain that Chandrababu Naidu, despite the probe initially targeting the Andhra Pradesh Skill Development Corporation and corporate heads, is the "prime mover and principal conspirator." Naidu's knowledge of transactions leading to government orders and MoUs, as well as his position as the Chief Minister at the time, make him a central figure in the investigation.
Role of Siemens: Siemens Industrial Software India Private Limited distanced itself from the actions of its then managing director Suman Bose, stating that he acted without authorization. Siemens had received only ₹58.8 crores out of ₹371 crores paid to Design Tech by the skill development corporation. Bose and Khanvilkar of Design Tech are accused of siphoning off ₹241 crore, allegedly using Hawala channels for undisclosed transfers.
Enforcement Agencies' Involvement: Several enforcement agencies, including the Enforcement Directorate, Income Tax Department, and the Goods and Services Tax Intelligence Wing, have investigated the case. The ED had earlier arrested individuals linked to money laundering in the scam.
Chandrababu Naidu's arrest is seen as a significant development in a case that continues to unveil layers of alleged financial irregularities, misuse of power, and the involvement of high-ranking officials and corporations.
Sources By Agencies